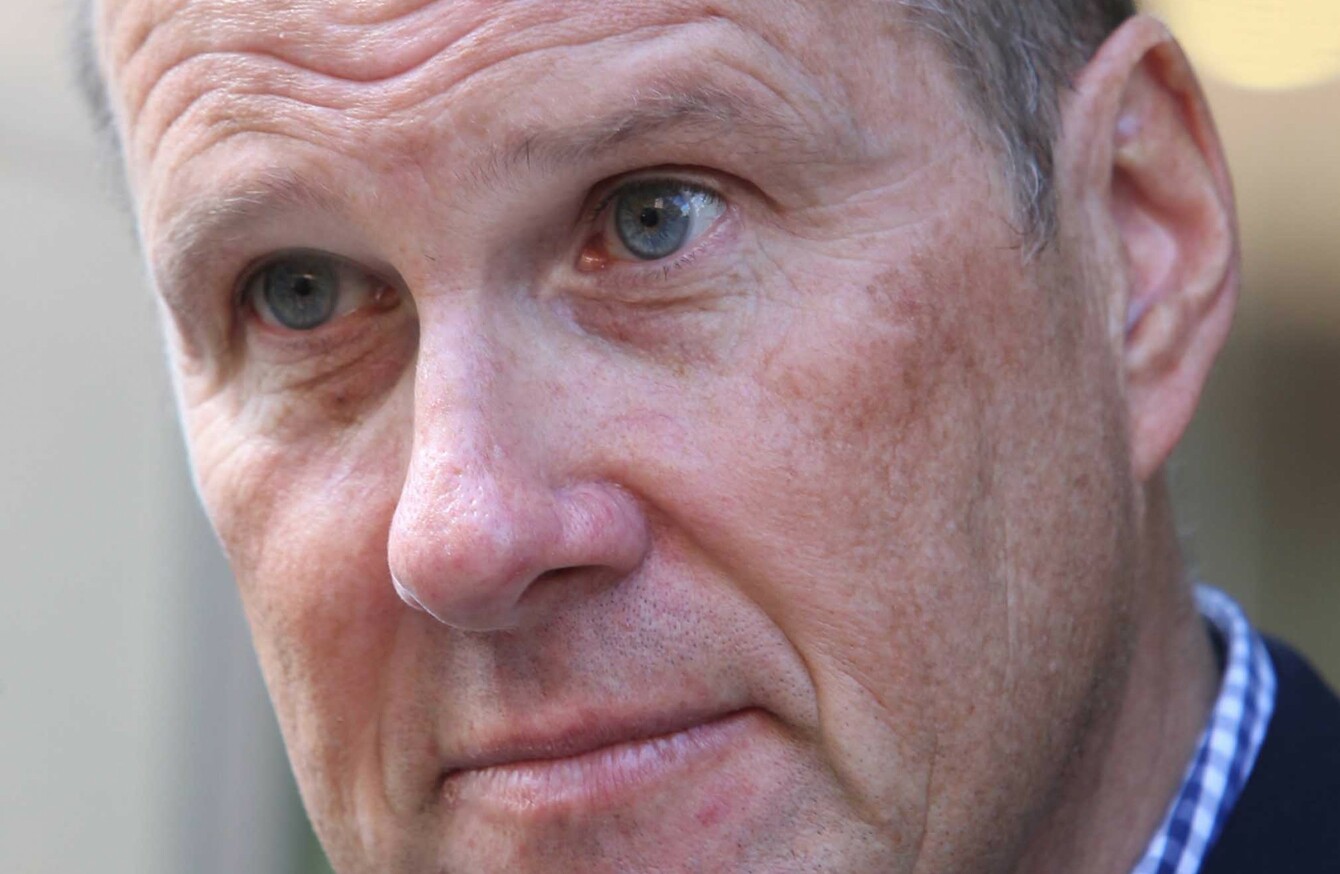 Image: Rolling News/Sam Boal
Image: Rolling News/Sam Boal
HALF OF PEOPLE living with chronic pain in Ireland find travelling or going on holiday a struggle because of their pain.
Broadcaster Ivan Yates suffered from a serious back issue in 2003 and even after surgery he was left with persistent back pain which he has had to adapt to living with.
He has spoken out about the difficulties chronic pain imposes on a person's lifestyle.
"The first impact it had on my life was travel. I can't sit in an airplane seat, a bus seat or a car seat for more than an hour without my whole left leg going numb and being in agony," Yates told TheJournal.ie.
"Therefore, I travel by boat so I can walk around. I travel by train so I can stand up."
Yates is working as a spokesperson for the 'mypainfeelslike…' campaign which is working to help people find an accurate description of their pain before they visit their GP, to improve communication.
The campaign is led by the pharmaceutical manufacturer Grünenthal.
Persistent or chronic pain is defined as any type of pain that lasts more than three months.
Just over half of Irish people living with persistent or chronic pain discuss the issue with a healthcare professional once a year or more, according to a survey commissioned by Grünenthal and carried out by Dublin-based Empathy Research.
One in five claim to never discuss their pain with a professional.
"One of the interesting statistics is how little people talk to their health experts. The most difficult phase of this process is before you get a diagnosis," Yates said.
Getting a diagnosis is the most important thing to do. It's really important you don't aggravate the actual pain by getting down about it mentally and get depressed.
"Dialogue with your health professional is important for getting an early diagnosis," he said.
I did permanent nerve damage to my left foot. If I had gone earlier I certainly would have minimised all of that damage.
40% of people don't take the necessary steps before travelling to ensure that their trip is not negatively affected by their pain. Four in ten of those surveyed said the car is their preferred mode of transport.
"Before I went travelling, I made an appointment with my GP to get my back pain reassessed and to ensure my treatment and medications were up-to-date before I left the country," Yates said.
"My GP gave me some useful tips and extra medication so I could manage my pain when travelling."
Dr Paul Murphy, consultant in pain medicine, said: "Engaging in an active management plan can help patients reduce pain symptoms, improve mood and increase function."
"It is also crucial that people comply with any treatment prescribed by their care team to help manage their pain – be it medication, exercises or other treatment options like mindfulness and relaxation practices."