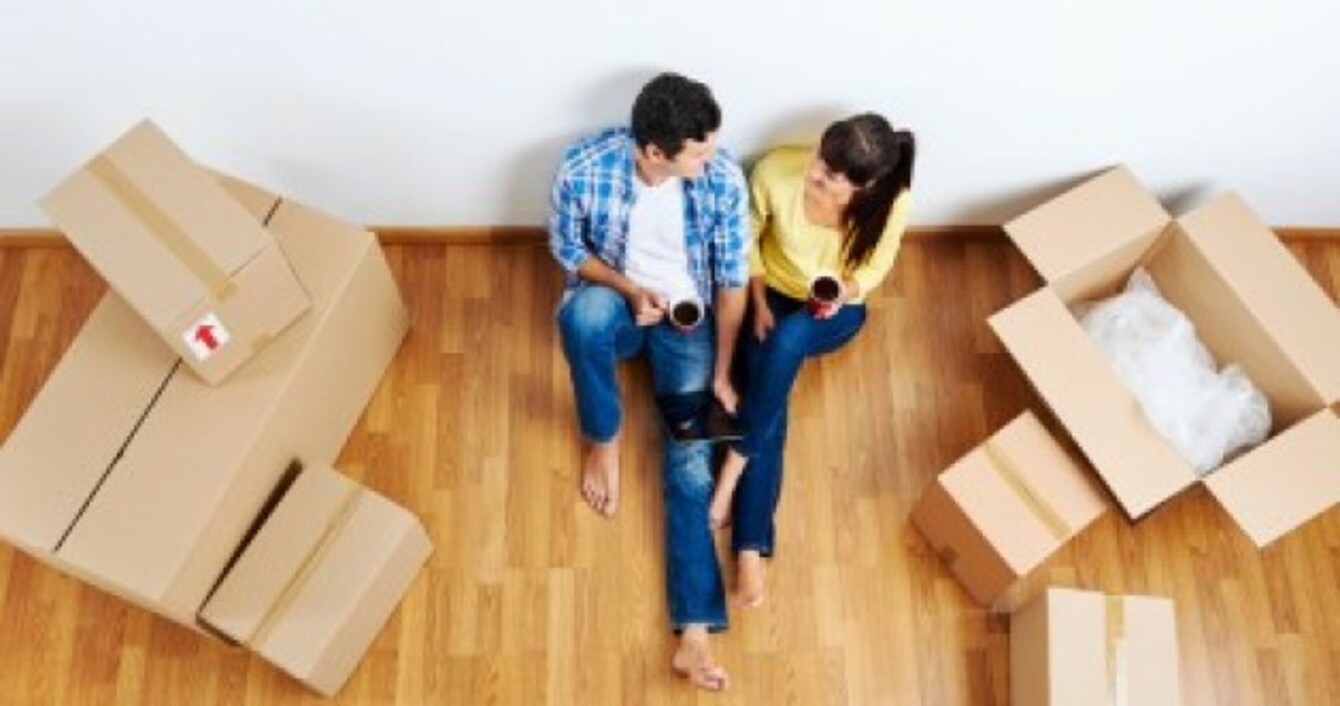 THERE COMES A time in most relationships when a couple have been going out with each other for some time and the next step seems to be that it's time to move in together.
It's a big commitment sharing a home together, but did you know that if you live with someone over a certain period of time and you break up, they could apply to the courts for maintenance?
When the Civil Partnership and Certain Rights and Obligations of Cohabitants Act 2010 was enacted, most of the media attention centered their attention around the establishment of civil partnership for same sex couples.
Living together
However, under this law, a couple that live together (whether of the same or the opposite sex) and who are in an "intimate and committed relationship" can come under the protection of the law as cohabitants.
To qualify as cohabitants a couple must be living with each other for two years, if they have a child together, or five years if they do not have children to qualify.
When the relationship ends, if one of the cohabitants makes the case that they are financially and economically dependent on the other they have lived with, they could be entitled to maintenance from the ex-boyfriend/girlfriend. 
Speaking to TheJournal.ie, solicitor Susan Webster who runs her own practice is Naas said that when the legislation came into force the focus was "very much on the civil partnership aspect, leaving a lot of cohabitants unaware of the obligations in the legislation that applied to them," she said.
"Many people still assume that because their relationship isn't formalised by marriage or civil partnership that they have no obligations to one another," she added.
Commitment 
To determine if one cohabitant is due maintenance, the court will look at the duration of the parties' relationship, the basis on which the parties entered into the relationship and the degree of commitment of the parties to one another.
The court will look at the earning capacity of each of the cohabitants and of the responsibilities assumed by each of them (like if one person gave up work to look after the home) during the period they lived together as a couple and the degree to which the future earning capacity of a cohabitant is impaired by reason that the other cohabitant broke up or ended the relationship with the other.
Webster said it depends on the case, but with the Act coming into effect in January 2011, there could potentially be a lot of qualified cohabitants breaking up from 2013 onwards that could file for maintenance in court.
Webster gave an example of one couple, who perhaps have lived together for a over ten years when the relationship ends. If it was decided between the couple that one person would not work and stay at home, then that person could be deemed dependent on the other. This could also be the case if there was a child involved and it was decided the mother would give up work.
Payment until they remarry 
Not only could maintenance be awarded, but it could continue up until the partner receiving maintenance marries again or registers a civil partnership.
Property also comes within the scope of this legislation. How?
Take Mary and John. They have been going out for some time. Mary stays over in his house most nights, so it seemed reasonable that it might be better to move in together. Mary moves in to his property (which he owns) unaware that as a cohabitant, in a few years (over five), Mary could acquire rights against his property.
After living together for over five years, Mary and John break up. Mary could file in court for a Property Adjustment Order in which the court could order John to pay a settlement (cash) to Mary.
If this all sounds totally new to you and are worried about what you can do to protect yourself against such proceedings, the law does provide an option of contracting out of the redress system.
#Open journalism No news is bad news Support The Journal

Your contributions will help us continue to deliver the stories that are important to you

Support us now
How do I do this?
A boyfriend and girlfriend must get independent legal advice and sign a contract saying that in the event of their breakup, they will not come under the 2010 Act
Basically a cohabitants' agreement provides that neither cohabitant may apply for an order for redress or an order for provision from the estate. However, the court may vary or set aside a cohabitants' agreement in exceptional circumstances, where its enforceability would cause serious injustice.
This relatively new, but dramatic piece of legislation, means that it is not unreasonable to expect that the majority of couples living together at present have not thought of this law when they are in the honeymoon period of moving in with each other.
Fast forward a few years, and these cases could be filing in the courts very soon.
If you are a boyfriend or girlfriend who has not entered into any agreement on moving in together and you are dependent on your other half and have satisfied all other criteria then you may well be left in a situation where redress is payable by an ex-boyfriend to an ex-girlfriend or vice versa.
Webster advised that any couples thinking about living together should seek independent legal advice about signing a cohabitant agreement.
Although it may not be the romantic thing to suggest as you embark on the next chapter in your relationship, you might be glad of it in the years to come.
Poll: Living with someone? Have you signed a cohabitants agreement? 

Poll Results:
I never knew about it (4960)
For more information on you cohabitation rights click here>