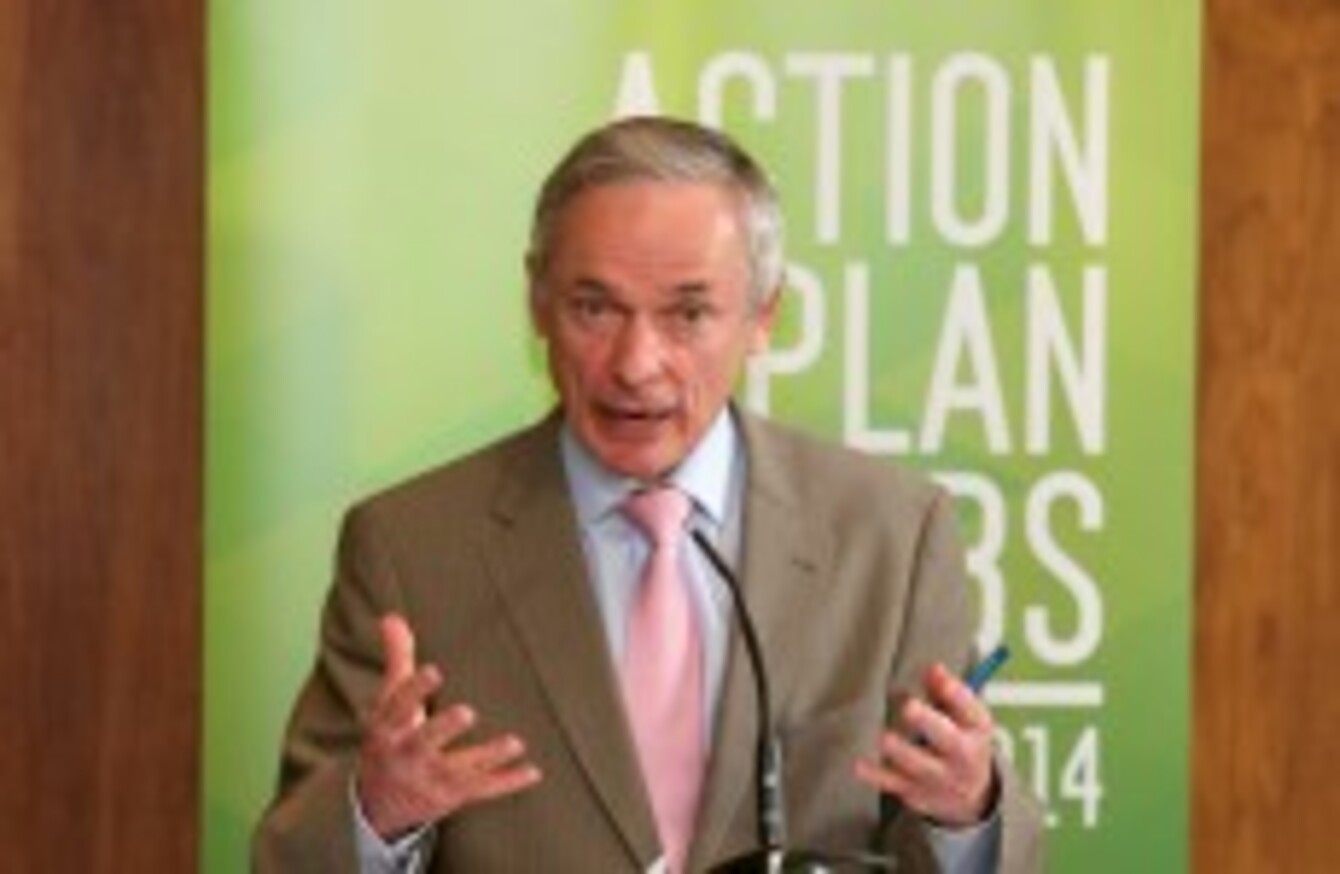 Image: Laura Hutton/Photocall Ireland
Image: Laura Hutton/Photocall Ireland
THE REPRESENTATIVE BODY for small business has cast doubt over whether the government's new Local Enterprise Offices (LEOs) are fit for purpose.
The LEOs, which were launched today, were brought in to replace the old Local Enterprise Boards, but have attracted criticism already.
Speaking to TheJournal.ie, Patricia Callan of the small firms association said her members were concerned about the co-location of LEOs on local authority property.
"Our client companies wouldn't view them (local authorities) as pro-business organisations."
Pointing to the "poor relationship" between the small business community and local authorities, she called the co-location "unfortunate".
She said that small businesspeople associate the local authorities with rates and water charges, and view them "very negatively".
Staff expertise
She also said that she was concerned about the rotation of staff who had acquired expertise out of a LEO and into other parts of a local authority.
Her comments were echoed by business consultant Sue O'Neill, who has worked with the local enterprise boards through the SFA before.
People with a very good business acumen could be subsumed somewhere else, and the reverse happen as well.
Callan agreed: "Making decisions on business and funding applications is entirely different to giving advice on motor tax."
O'Neill also raised concerns about the level of staffing at the LEOs, especially given their expanded mandate to deal with companies with more than 10 employees.
"(They) will be open to 10 employees plus…my concern is are they going to have the capacity to do that? If you have someone going down with 50 or 30 employees, how are they going to support that company?"
The Department responded by saying that 120 former CEB staff are being supplemented by 50 staff from the local authorities, as well as 40 staff in the form of backup support and will have scope to recruit a total of 25 business graduates.
The SFA welcomed the concept of a 'one-stop-shop' for small businesses, and urged the government to promote the new LEOs with an extensive advertising campaign to give them the best chance of success.
Praise
Launching the LEOs, the Taoiseach said the offices "are uniquely placed to support the development and delivery" of strategies like the Action Plan for Jobs and Pathways to Work.
Tániste Eamonn Gilmore said that the LEOs would "(ensure) that the full range of state supports for all small business can be easily accessed in one place and at a local level".
In a response to TheJournal.ie, the Department for Jobs, Enterprise and Innovation said that staff of the former CEBs will be ringfenced for three years before any potential transfer to elsewhere in the local authority.
A spokesperson said that the new LEOs would allow businesses to cut down on the hassle of contacting various different enterprise agencies which were often far apart from each other.
Updated 16.41 & 17.12