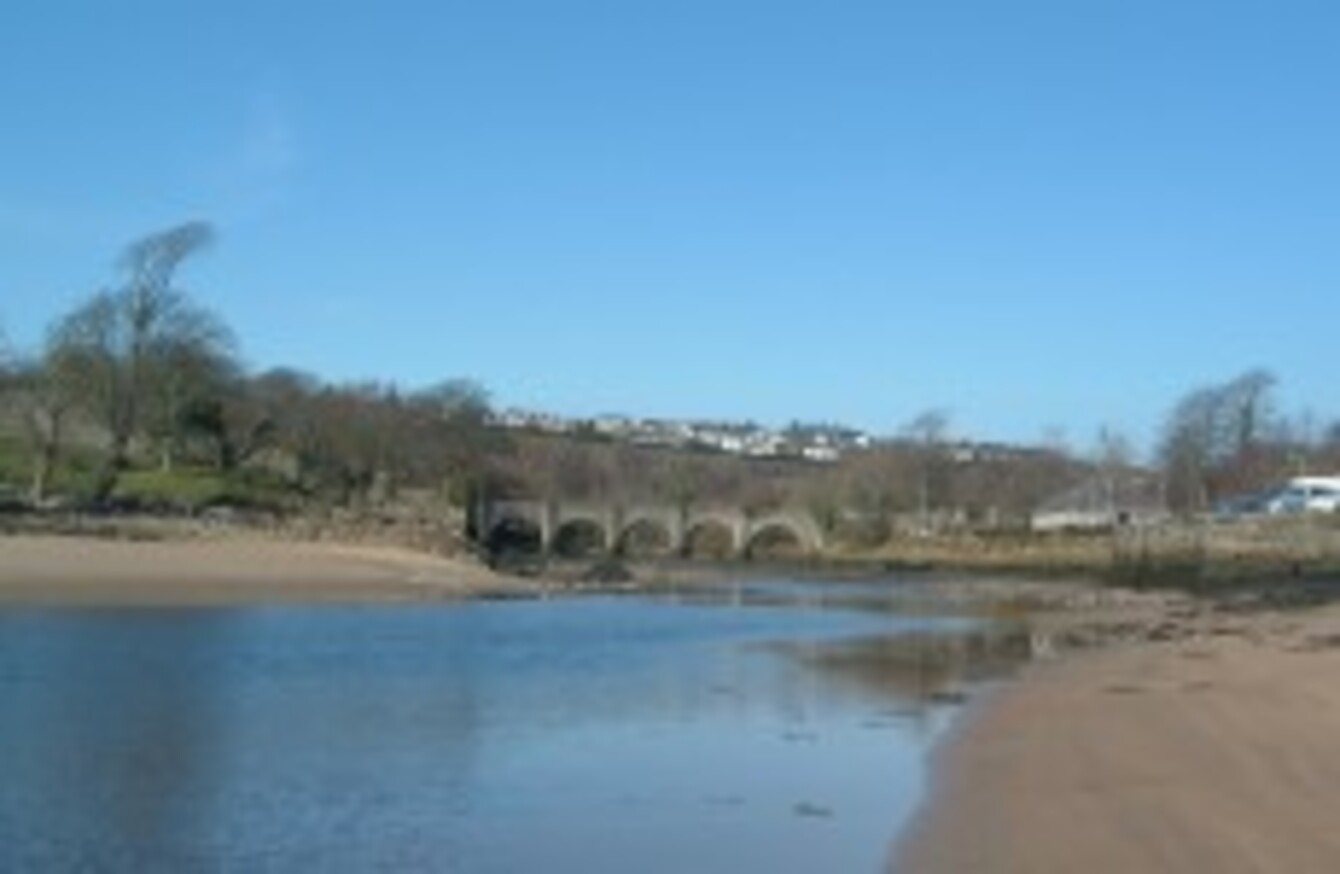 The River Crana near Buncrana in Co Donegal (File)
Image: Wikicommons
The River Crana near Buncrana in Co Donegal (File)
Image: Wikicommons
A TEENAGER IN the Donegal town of Buncrana has been hailed after he risked his life to save the lives of two others when a car left the road and plunged into a nearby river.
Jason McClay, 19, was with his girlfriend at around a midnight just over a week ago when he heard the squeals of a car's wheels as it went off the road close to Cockhill Bridge and plunged into the Crana River.
In the pitch dark he jumped off a 40-foot ravine to try and rescue any people who may have been trapped in the submerged car, not even certain that there was anyone down there.
Speaking to TheJournal.ie this evening, McClay took up the story: "Down there was a girl and a boy already out of the car but the car had gone under water and I shouted to them to ask if there anybody in the car and they didn't answer.
"I shouted again and they didn't answer. So I jumped in and swam over to the car and the window was broken. I checked if there was anybody in it and there wasn't.
"But then I seen a young boy struggling to stay up. His head was starting to go under but I got to him and helped him out."
Once he got the boy to the nearby river bank, McClay saw another person in the water and swam to him, managing to bring him to safety as well.
According to Highland Radio the car's occupants were a girl and three boys aged between 16 and 19.
McClay said he didn't really think about the dangers of getting into the water in the dead of night.
He continued: "I didn't really think about it. It was a spur of the moment thing. I'm not looking for praise for it. I was chatting to them the next day and they were more than thankful."
There has been much praise locally for the young man with Buncrana Town Council last night recommending that his name be submitted for a national bravery award.
Speaking to TheJournal.ie local councillor Peter McLaughlin said that what McClay did was "incredible, certainly when you consider he was in the heat of the moment".
"For a 19-year-old to do that and have the presence of mind to assess the situation and not panic, he was able to pull two people out of the water. I think he is due many accolades," he added.