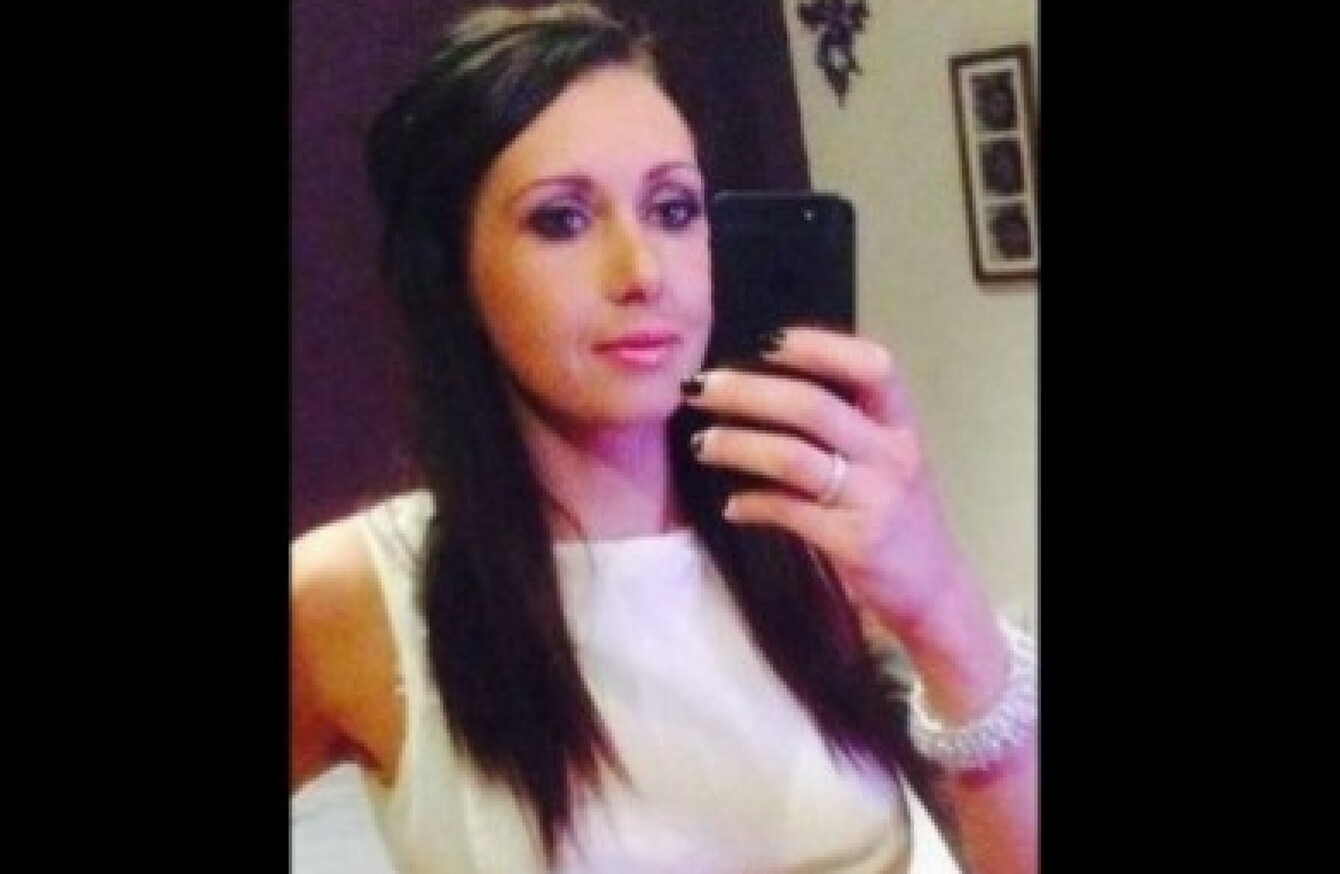 Sonia Blount
Sonia Blount
A DUBLIN MAN has been sentenced to life in prison for murdering a single mother-of-one hours after her son's third birthday party, in what the judge described as 'an unspeakable tragedy' for the child.
Sonia Blount's family employed the services of a child psychologist to help explain to the boy why he would never see his mother again, the Central Criminal Court heard.
Eric Locke had used a fake Facebook profile to lure the 31-year-old to a city hotel when she cut contact with him. She had been 'in fear of him' due to his reaction to the break down of their brief relationship.
He then strangled her with his hands and the cable of her phone charger, and suffocated her by forcing her t-shirt into the back of her mouth with such force that he dislodged her teeth.
The 35-year-old, with an address at St John's Park East in Clondalkin, had pleaded not guilty to her murder, but admitted causing her death in a room at the Plaza Hotel in Tallaght on 16 February 2014.
Locke had argued that he was suffering from a mental disorder at the time and that this diminished his responsibility. The defence, which falls under the Insanity Act, can result in a verdict of not guilty of murder, but guilty of manslaughter.
This was rejected by a unanimous jury verdict on Monday, and he was found guilty of murder after just an hour and 33 minutes of deliberations.
"Mammy is an angel now, she had to go to heaven"
Two of her sisters delivered emotional victim impact statements at his sentencing hearing yesterday.
Claire Reddin shook as she entered the witness box. She recalled the birth of Ms Blount's 'beautiful baby boy', Jake, in February 2011.
"She couldn't believe it was possible to love someone so much," she recalled.
Reddin said her sister made sure her child never went without and that she had gone 'all out' for his third birthday party on the 15th of February.
"He didn't stop smiling all day. The next day, he started to wonder why his Mammy wasn't coming to pick him up," she recalled. "We had to tell him your Mammy is an angel now, she had to go to heaven."
She said Jake was so confused.
"His Dad was gone and now his Mammy too," she said. "He said my Daddy left me and my Mammy promised she would never leave."
Three weeks before she died, his mother had asked Ms Reddin to raise Jake if anything happened to her. So he went to live with his aunt, uncle and cousins.
"At night, he would sob for her," she said, explaining that Jake used to sleep with his mother, so he was used to her soothing him to sleep.
The family engaged a child psychologist to help them explain things to him
"His birthday is a particularly hard time," she said.
She said she now fulfilled the role of his mother and would get to watch him grow, but that nobody would ever replace his real mother.
She said she had made a memory book for Jake, filled with photographs and some of Blount's Facebook posts about him.
She said he still remembered a lot about her and that not a day went by without him talking about her, but that his memories would fade and this memory book was now all he had of her.
"If she could, she would be by his side," she said. "This opportunity was taken from her and Jake."
She said his life would always be tainted by what had happened.
"He is her legacy and he is doing her proud," she said. "She's looking down every day and smiling at him."
"Beloved daughter, sister and aunt"
Tracey Blount said that preparing for the trial was something no family would ever expect to have to do.
She described the deceased as 'a beloved daughter, sister and aunt', who had been taken from them in a sudden, horrific manner.
"She was always so adventurous, whether travelling around the world or going out dancing with her friends," she said.
She explained that family was always important to her sister, who was delighted when she found out she was going to be a mother herself.
"She was a romantic and loved the idea of having a happy, little family of her own," she said. "She was an active, happy mother."
She recalled Blount's relationship with Jake's father breaking down.
"No matter how hard things got, she always bounced back," she said.
However, she said that their lives had changed forever on the day she died.
"Sonia was never the type to stay out all night without contact," she said, explaining that they had searched high and low for her and called all her friends.
"As the day wore on, we got more and more frantic," she recalled.
This was when a post on Facebook alerted them to the body of a woman being found in Tallaght. Their father rushed to the hotel and saw his daughter's car being towed away.
"The next week passed like a nightmare," she said.
She also described the effort to explain what had happened to her three-year-old nephew.
"He was inconsolable and his young mind was plagued with questions," she said.
She recalled that the family was coached by a play therapist to say that a bold man had hurt his mother but was in jail now
"He was worried that this bold man might hurt him too," she explained. "He cried for his Mammy most nights."
She said the past three years had been 'absolute torture because of the sudden, violent death of Sonia'.
"No parent should have to bury a daughter," she said. "No three-year-old should have to visit his Mammy's grave. Jake's special place is her grave. He leaves notes and he talks to her."
She said her sister's life had been taken in the most violent way, with not a thought spared for the heartache it would leave in her wake.
She said that people often thought that a conviction would lead to closure, but that they had still been left them with questions.
"How much did she suffer in her final moments? What were her final words?" she asked. "Nothing can be undone. We will never have our beautiful Sonia back."
Mr Justice Michael Moriarty thanked the sisters, saying he knew it wasn't easy.
Apology
Patrick Gageby SC, defending, said Locke had written a short letter of apology earlier in the week. However, the barrister said it would seem trite to read it out in light of the morning's evidence. The judge said it would be put on the court file instead.
Justice Moriarty then asked Locke to stand.
"You have been convicted of the murder of your former very close associate and friend, Ms Blount, after a taxing and emotional two-week trial," he noted.
He said it had required immensely professional police work to gather the evidence 'that in my view very properly resulted in your being convicted unanimously by the jury'.
He said 'the extremely touching evidence' of Ms Blount's two sisters had given some impression of what 'an exceptional person' the deceased had been.
He said it was a tragedy for the whole family
"For little Jake, it is an unspeakable one," he said.
He explained that the sentence was mandatory.
"I pronounce you be sentenced to imprisonment for life," he concluded.
Ms Blount's family and friends left the courtroom as her murderer was being led away to begin his life sentence.