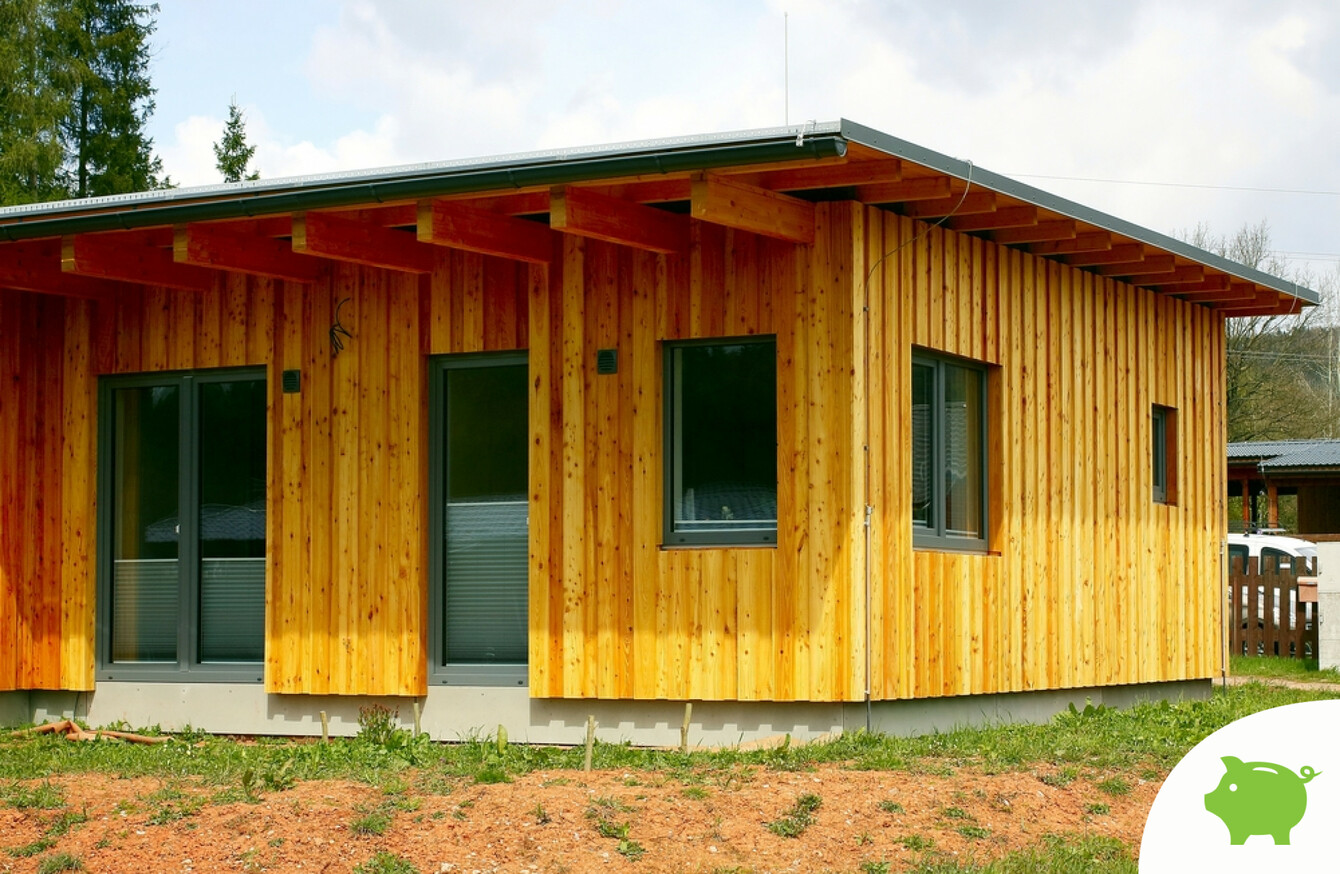 File photo
Image: Shutterstock/Jerry photo
File photo
Image: Shutterstock/Jerry photo
PLANS TO ALLEVIATE the housing crisis by accommodating families in log cabins would cause landlords to abuse the rental market, it has been claimed.
Dublin City Council's planning Strategic Policy Committee is set to discuss a motion in September that would propose amending planning laws to permit log cabins as a form of housing.
Earlier this week, The Irish Times reported that People Before Profit councillor John Lyons was proposing the motion to reflect the fact that many people now live in log cabins to save for new homes.
The motion would allow the cabins to be built temporarily, as current laws allow local authorities to remove any building more than 25 square metres in area that doesn't have planning permission.
But Sinn Féin's housing spokesman Eoin Ó Broin warned that amending the law would see an increasing number of families living in the cabins instead of traditional housing.
"What we need to do is find a way, in the first instance, to assist these people to get real houses and real tenancies," he said.
"Clearly no local authority should evict anybody out of a cabin and into homelessness.
"But I'd also urge a word of caution: if we legalise these things, then we're going to see far more unscrupulous private sector landlords throwing an additional log cabin down the back of their rental property and forcing people to live in intolerable conditions."
He added that "no family should be living in a shed", but called on local authorities to deal with the proliferation of log cabins without adding to the homeless crisis.
Seperately, Ó Broin said a motion of no confidence in Minister for Housing Eoghan Murphy could be raised again when the Dáil resumes in the autumn.
Last month, Sinn Féin suggested it could table the motion over Murphy's handling of the homelessness crisis, although the party later said it would not do so before the Dáil's summer break.
Speaking outside Government Buildings today, Ó Broin said the party was "absolutely" still considering the motion.
He said: "We never took [the motion] off the table and we've made very clear that, if and when we think the time is appropriate, it's a course of action we'll take.
"In the meantime, there's a Budget being formulated by the government and what we're saying is that the Budget, at the minimum, needs to double capital investment in social and affordable housing."