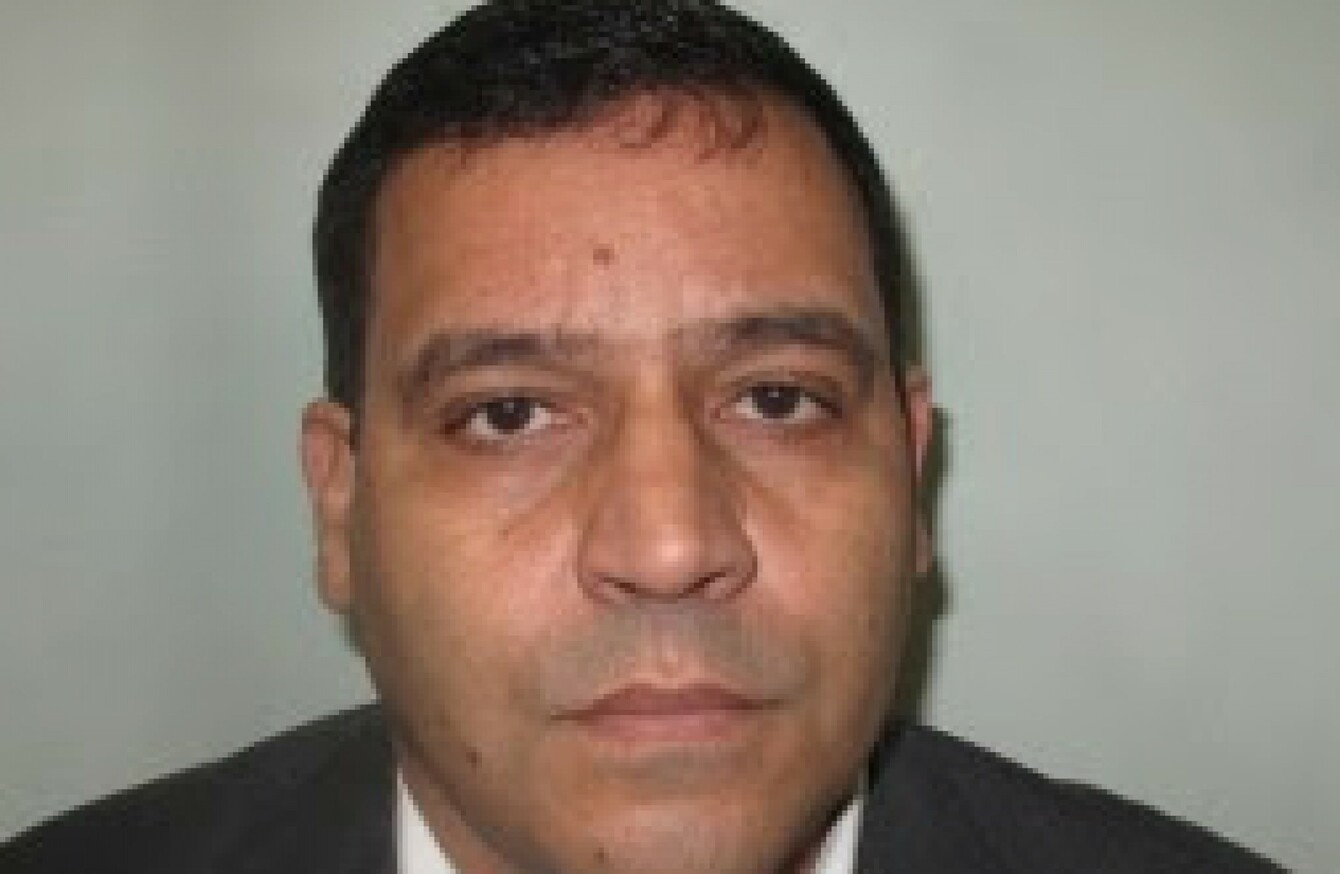 Dr Mohamed Amrani
Image: Metropolitan Police
Dr Mohamed Amrani
Image: Metropolitan Police
A RENOWNED HEART surgeon in London found guilty of indecent assaults has been sentenced following an investigation by detectives from the Metropolitan Police.
Dr Mohamed Amrani, 54, of Georgian Way, Harrow, was found guilty on 27 April of two counts of indecent assault and one count of sexual assault at the Old Bailey.
Appearing at the same court yesterday, he was sentenced to a total of six months' imprisonment, suspended for 12 months. He will be on the sex offenders register for seven years and subject to a rehabilitation order for 25 days. He was also ordered to pay £8,000 (over €9,000) in costs.
Detective Inspector Neil John, from the Met's Sexual Offences, Exploitation and Child Abuse Command (SOECA), said Amrani "used his status and position to indecently and sexually assault his victims, believing he could act with impunity".
"This was aggravated by his senior position … and the victims' fear that if the matters were reported, they would not be believed or supported.
"Evidence was heard at the court of instances of bullying, intimidation and threats of staff not being able to progress within their chosen careers if they made formal complaints.
It took tremendous courage for the women to stand up and speak about their ordeals and I commend them for this bravery.
"Amrani was a gifted doctor and surgeon but for someone who is supposed to care for people, he showed absolutely no regard for his victims.
"I would urge anyone who has suffered sexual abuse or violence to come and speak to us – we will listen and no matter who the offender is or their position, they will be brought to justice."
Suspicion of rape
Detectives launched their investigation into Amrani in April 2015. Amrani was initially arrested on suspicion of rape in May 2015 and he denied the allegations. However, during the course of the investigation, officers identified other victims who alleged that they had been indecently assaulted by Amrani.
The offences relate to his time working at Harefield Hospital and the Cromwell private hospital in Kensington, west London.
In one account, officers were told that after Amrani had indecently assaulted a colleague whilst a patient was undergoing treatment in an operating theatre, he then told her that she should be 'careful' as he may be sitting on a forthcoming interview panel she was attending.
Amrani was eventually charged in June 2016 with rape, sexual assaults and indecent assaults.
He was found not guilty of one count of rape, four counts of indecent assault, two counts of assault by penetration, and one count of sexual assault.