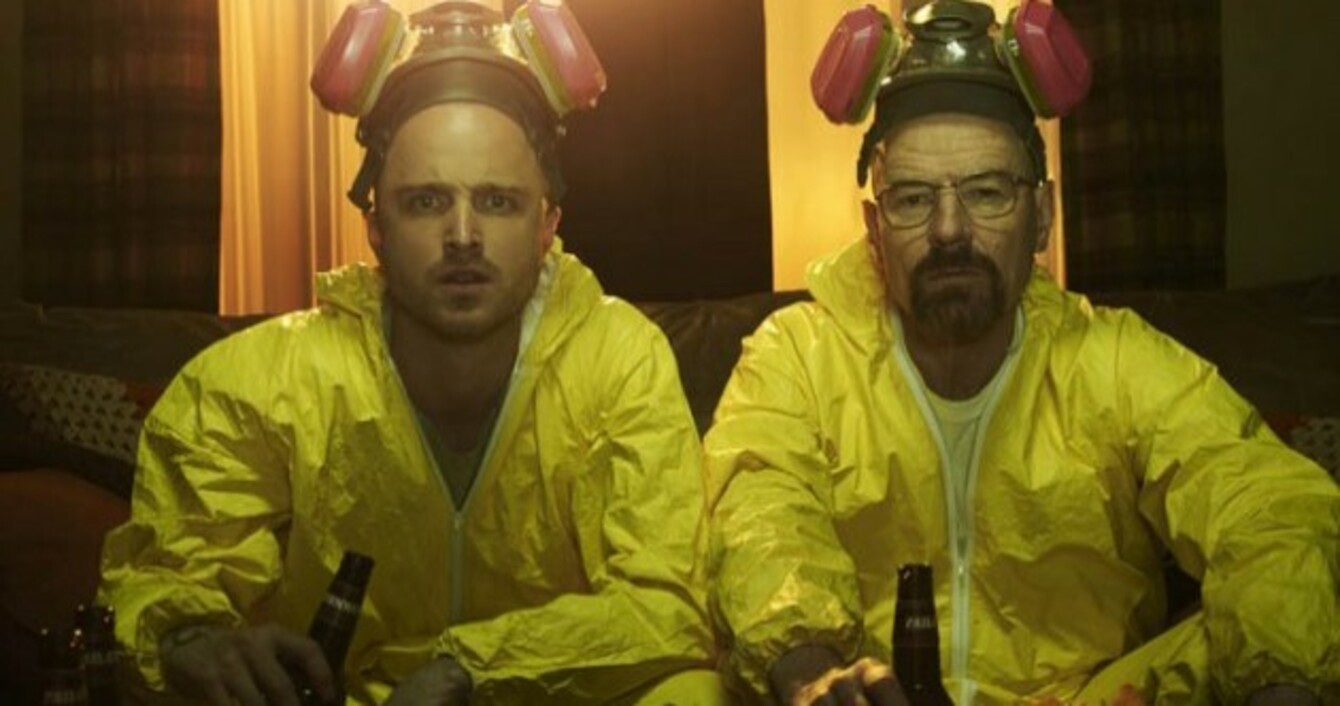 Jesse Pinkman and Walter White from the US TV show Breaking Bad.
Image: Frank Ockenfels/AMC
Jesse Pinkman and Walter White from the US TV show Breaking Bad.
Image: Frank Ockenfels/AMC
A COURT IN London has heard evidence that Kuntal Patel attempted to poison her mother Meena, 60, after watching an episode of Breaking Bad.
The graphic designer from Plaistow, East London, claimed her mother was "evil", controlling and physically abuse, and had ruined her life by forbidding her to marry her fiance Niraj Kakad, the Guardian reports.
"Inspired, in part, by the US television series Breaking Bad, she acquired a deadly toxin called abrin, a close relation to ricin," prosecutor Jonathan Polnay told Southwark crown court yesterday.
She acquired it over the dark web from a vendor in the USA.
She paid using bitcoins, a virtual electronic currency, and used layer upon layer of encryption to try to cover her tracks.
Patel wasn't able to stay undetected, though, and an FBI investigation revealed a series of conversations with the vendor, American Jesse Korff, who went by the moniker "Snowman."
Officers hacked into Patel's email account by guessing she was using her date of birth as a password, according to the London Independent.
In her messages, she called Korff "Heisenberg" – the codename of Walter White, the main character in Breaking Bad.
In Season 5, episode 16 of the hit show, White uses ricin to kill another character.
Polnay pointed out to the court that Patel had downloaded that episode last September, before the attempt on her mother's life.
"I've been watching too much Breaking Bad," she told Korff.
In the end, the court was told, the poison failed to kill her mother, because of a reaction with the acid in the Coca Cola she used, as chat logs would seem to show.
Patel: I also need to be clear it needs to be tasteless and untraceable… It needs to cause as least suspicion as possible but with the end result of death (sic).I don't need her stomach shredding up and exploding.
After an alleged complaint from Patel that it hadn't worked…
Korff: Are you sure the target drank all of it? I guess this is one of the rare cases and yes I understand how you feel…I will offer to reship..Others have received it and confirmed it worked. Nobody has ever complained about it not working.
Patel has already pleaded guilty to ordering the poison online, but claims that when it arrived in the post, she panicked, changed her mind, and threw it out.