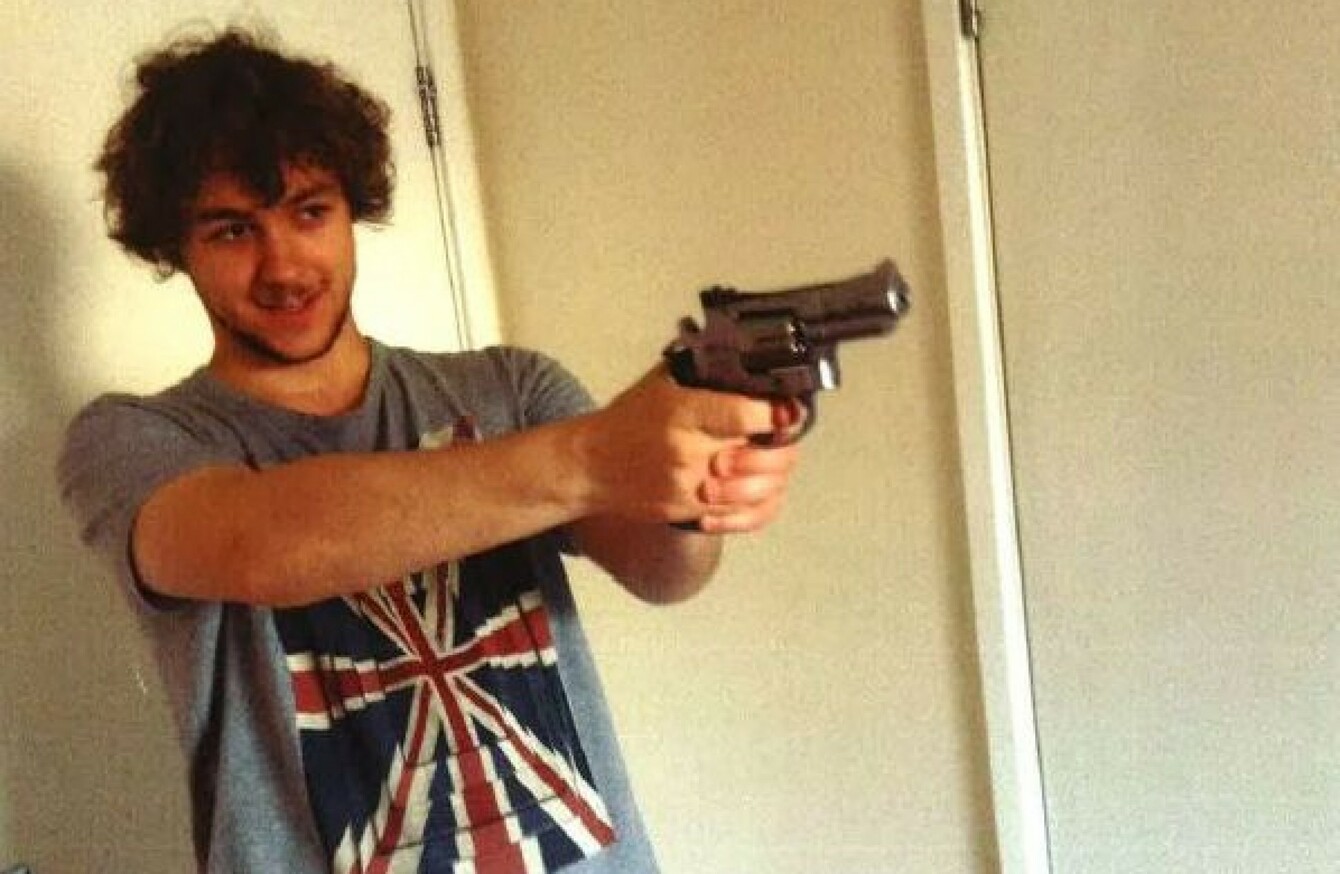 Damon Joseph Smith was found guilty today
Image: Metropolitan Police
Damon Joseph Smith was found guilty today
Image: Metropolitan Police
A 20-YEAR-OLD student who caused panic at a London Underground station after leaving explosives behind on a rucksack on a train has been found guilty today in the Old Bailey.
Damon Joseph Smith, a student from Abbeyfield Road in Rotherhithe, left a bomb on a Jubilee line train on 20 October 2016. After he had disembarked, a passenger raised the alarm about the rucksack and police were called in to make the device safe.
He walked back to attend college that morning. Police found items such as a blank firing pistol, a BB gun and shredded magazines that detailed how to make a bomb at his home in a subsequent search.
Smith claimed it was a harmless prank, but police maintained that it could not be construed as "anything but an attempt to endanger life".
Terror on the tube
Smith began his journey on 20 October 2016 when he boarded an Overground (orange) line train at Surrey Quays.
He changed to the Jubilee (silver) line at Canada Water and proceeded westbound. He disembarked at Southwark before boarding another train in the opposite direction.
Smith got off again at London Bridge station, which handles thousands of passengers daily, leaving his rucksack behind. Only 19 minutes had elapsed since he first boarded the Surrey Quays train.
There were at least 10 passengers in the carriage when he left it. It was until three stops later, at Canary Wharf, that someone spotted the bag and brought it to the attention of the driver.
At 11am that morning, the passengers disembarked at North Greenwich station which was promptly evacuated.
The British Transport Police and the Metropolitan Police attended and made the bomb safe. It was found to be an IED comprised of almost 153g of low explosive material and shrapnel, including ball bearings.
"Shopping list of explosives"
Using CCTV footage, police were able to track down Smith.
In a search of his home, they found a blank firing pistol, a BB gun, a knife and a knuckleduster.
On social media, Smith was found to have "liked" a number of videos relating to explosions and police found shredded magazines about bomb making.
Components to make an IED were found at his flat, and a "shopping list" of bomb materials was recovered from his iPad.
Commander Dean Haydon, counter terrorism command, said: "Throughout this investigation and subsequent trial, Smith claimed that his actions were meant as a harmless prank and that the object was nothing more than a smoke bomb.
It is hard to believe that leaving what has been described as an improvised explosive device on a tube train, on a weekday morning, can be construed as anything but an attempt to endanger life. It is fortunate that the device failed to work and that no one was injured.
Smith was convicted of unlawfully and maliciously making or having in his possession or under his control an explosive substance with intent by means thereof to endanger life or cause serious injury to property today in the Old Bailey in London.
He will be sentenced at a later date.
Comments have been closed for legal reasons.