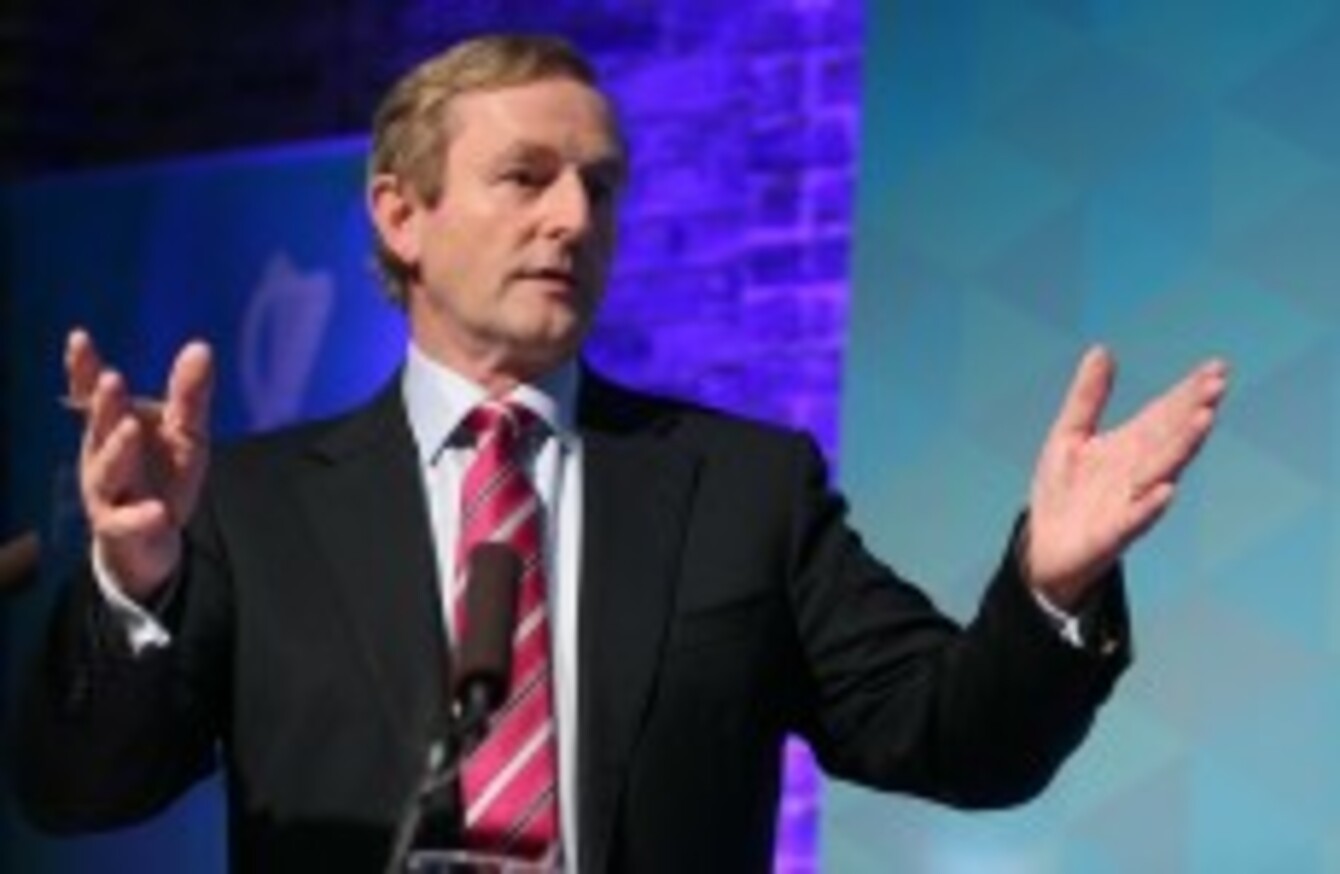 Taoiseach Enda Kenny
Image: Niall Carson/PA Wire/Press Association Images
Taoiseach Enda Kenny
Image: Niall Carson/PA Wire/Press Association Images
THE GOVERNMENT HAS unveiled its updated Pathways to Work strategy, which contains a 50-point plan to fight against long-term unemployment.
Taoiseach Enda Kenny said today that the government held a special cabinet meeting to advance new proposals to create and support Irish jobs, where they approved the ambitious plan.
The announcement today said that a range of Government Departments and State Agencies will work in tandem to "tackle the scourge of long-term unemployment".
One of the aims of the plan is to move 75,000 long-term unemployed people into employment by the end of 2015. Another is to increase by 50 per cent the exit rate of people who have been on the Live Register for two years or more.
It aims to make a range of FAS, further education and higher education programmes available to the meet the needs of the long-term unemployed, involving 51,000 places in total.
There will be 185,000 one-to-one guidance interviews with jobseekers taking place this year.
Kenny said that there are "unacceptably high numbers of people who are now long term unemployed". He added that the private sector is adding 2,000 jobs per month, while Live Register numbers are beginning to come down slowly.
No magic bullet
Kenny said "there is no magic bullet to solving the problem of long term unemployment".
But I and my Government have declared one ultimate principle that guides all our work in this area: that work must always pay.
The government approved today the latest design of a new housing assistance payment to replace rent supplement for the long-term unemployed.
It will be based on a household's means rather than their employment status and will support the transition from unemployment into work, said Kenny.
Unemployment fell to 292,000 in the first quarter of 2013, a decrease of 29,900 over the previous 12 months. The unemployment rate in Ireland is currently 13.7 per cent – this is down from 14.9 per cent in April 2012.