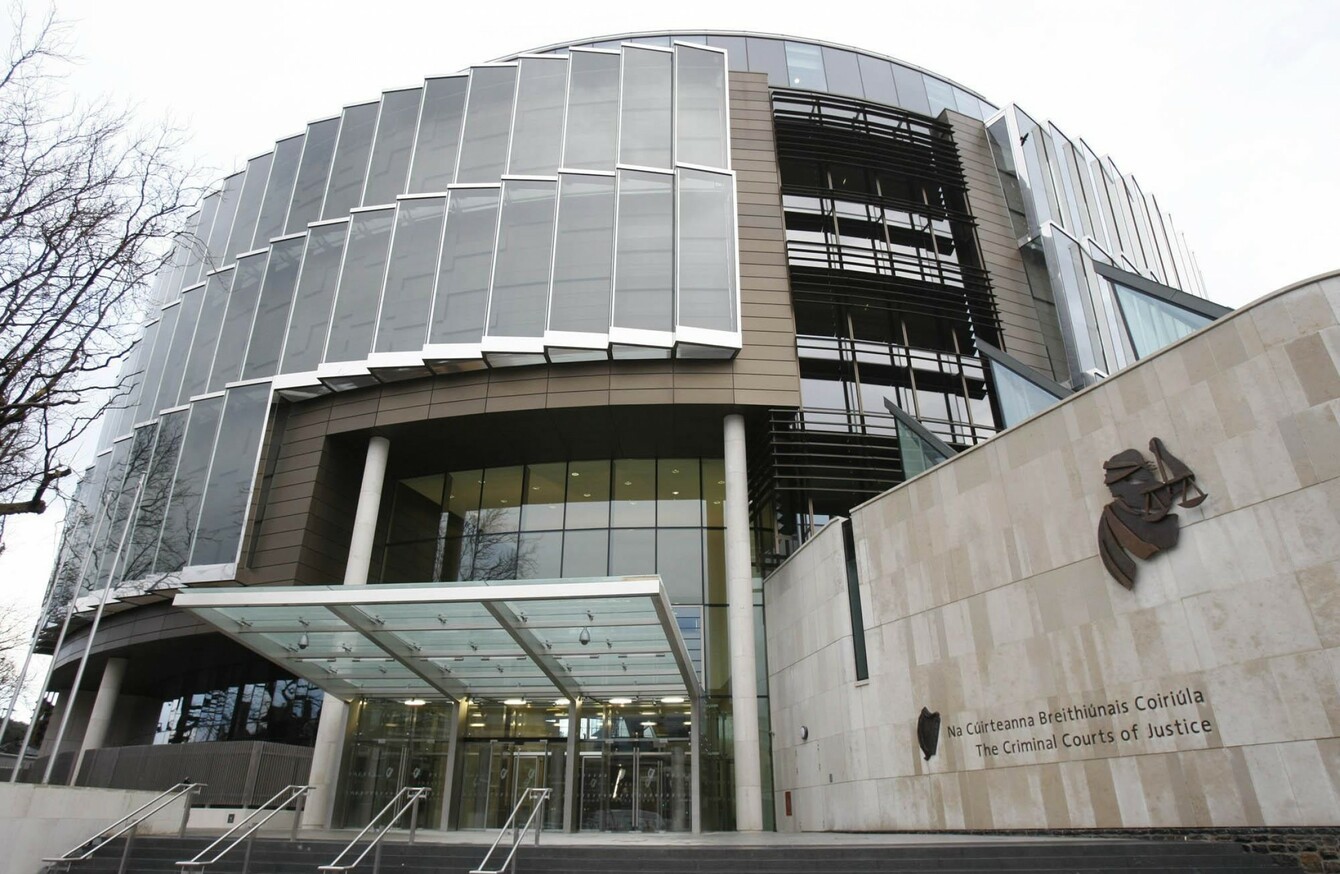 CCJ, Dublin
Image: PA Archive/PA Images
CCJ, Dublin
Image: PA Archive/PA Images
A MAN HAS been convicted of kidnapping the mother of his children in Longford after she obtained a barring order against him.
A Central Criminal Court jury returned the guilty verdict after over five hour's deliberations.
Jurors were unable to reach verdicts on allegations that the man raped the woman during the ordeal and that he subjected her to extreme domestic abuse during their five-year relationship.
Justice Carmel Stewart remanded the man in custody until next month when the prosecution will indicate whether it wants a retrial on the outstanding counts.
The two-week trial heard allegations from the 29-year-old woman that the man beat and threatened her throughout their five-year relationship before she decided to leave him.
The allegations include that he locked the woman and their children in a rat infested, flooded apartment for hours. She also alleged he urinated on her and her son and that held her head under water in the bath, knowing that she had a fear of water.
The woman further alleged the man forced her to drink a pint of milk and would slap her whenever she spilt a drop.
The accused, who is the father of the woman's children, pleaded not guilty at the Central Criminal Court to rape, false imprisonment and production of an article in November 2015 and three counts of assault causing harm between 2011 and 2015. A charge of breaching a barring order and one count of assault were not proceeded with.
The victim told Brendan Grehan SC, prosecuting, that she decided to leave her partner for good after he threatened to "put the teeth down your throat" when she asked if she could go to the gym.
It was after this that she decided to leave him for good and take the children to her sister's house. She also obtained a barring order against him.
Kidnapping 
In November 2014, she was in her sister's house when the man came in the back door and physically lifted her out of the house.
She said the accused drove her around country roads. She said he was speeding and driving around the wrong side of the road with no lights on. They had nearly hit a lorry when he allegedly told her 'You're going to die with me tonight'.
They ended up at the accused's friend's house. She said she told a woman in the house that she had been kidnapped but the woman wouldn't help her. She said the accused was laughing with his friend that he had kidnapped the woman and that he was going to jail.
At one stage gardaí arrived searching for the accused. She said the man brought her out the back door and held a bottle to her neck while his friend got rid of the officers.
Later in the night she said he started groping her and asked her if they could have sex. She said she agreed because she was terrified. Afterwards he fell asleep and she escaped to a neighbour who refused to help her. Another neighbour then brought her in and called gardaí.
The woman's niece gave evidence that she ran to a neighbour's house to raise the alarm and the gardaí were called. A garda sergeant said that when he arrived he found a scene of general disorder with children crying. He said it took a long time to figure out what had happened.
The house was kept in very good condition, he said, but there were children everywhere. "Everywhere you looked there was a child," he told Grehan.
Gardaí could not get in touch with the woman's sister who was out at the time. They later learned her phone battery had died.
The sergeant said he and his colleagues got dinner ready for the children, changed their nappies and minded them until the sister came home. He said he later learned the complainant had fled to safety and the accused had been arrested.
'He could change' 
Michael Bowman SC, defending, put it to the alleged victim during cross-examination that the accusations of rape and assault were not true. She said they were. She agreed with counsel that she did love the accused at one time.
"He could change, he could be as nice as pie to me," she said.
He could be the best partner in the world and then he could just change.
Referring to a specific allegation, Bowman said that "while there were certainly difficulties in the relationship and it was far from perfect, my client does not accept he threatened you with a knife or carried out the other four assaults you mentioned".
The woman replied: "This is a man who dangled me over a river after I gave birth to my babies."