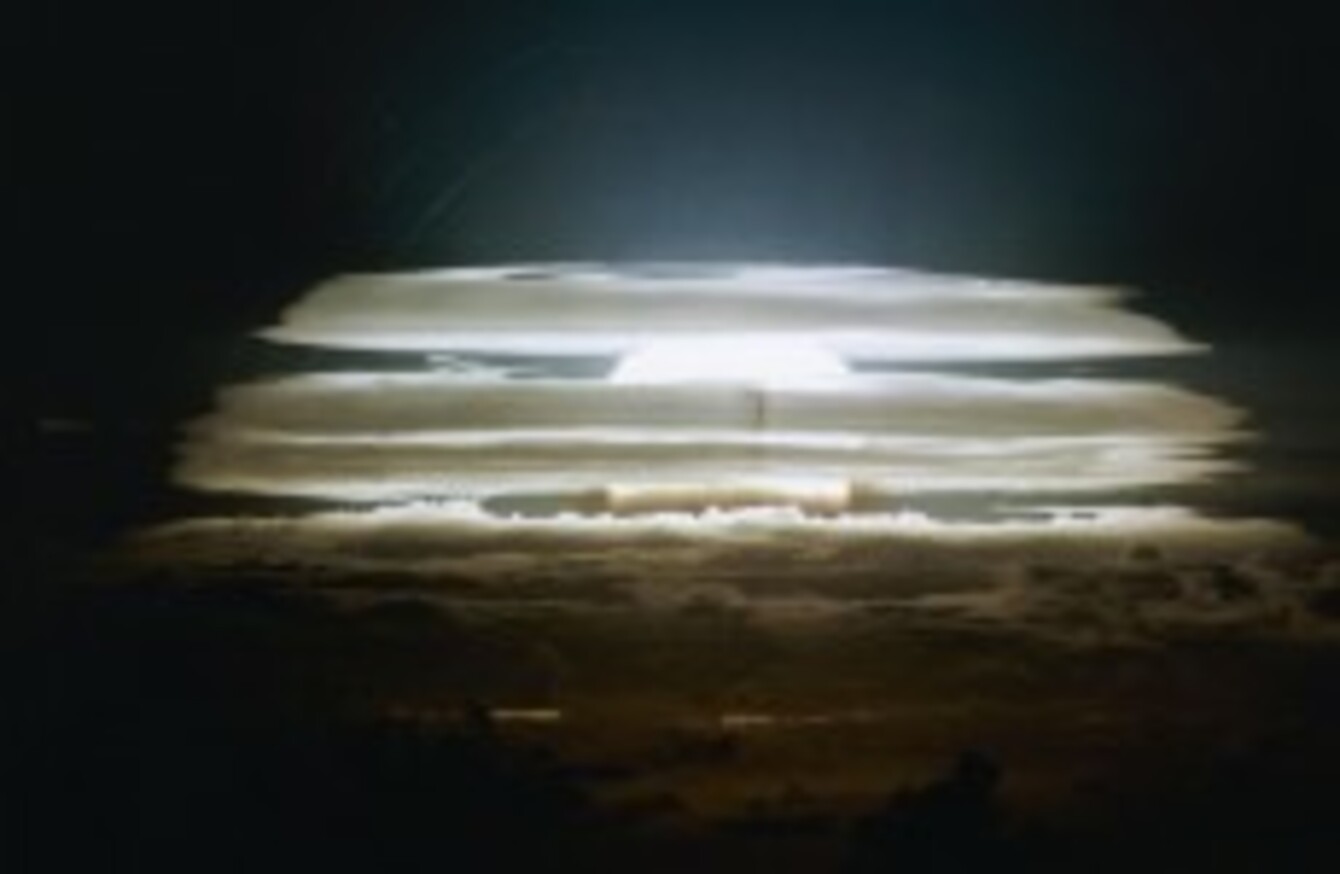 A H-bomb test at the Bikini Atoll.
Image: AP/AP/Press Association Images
A H-bomb test at the Bikini Atoll.
Image: AP/AP/Press Association Images
IT'S MIDWAY THROUGH the week and you want to get up to speed on the latest news topics and catch up on opinions and insights.
We're here to help you do just that, with our three midweek longreads:
On 30 October, 1961, the Soviet Union detonated the world's largest nuclear weapon: a 27-ton hydrogen bomb. Katherine Harrison and Matthew Hughes take a look at the Soviet's history of nuclear testing, and how it contrasted with the American approach.
History Today, approximately 11 minutes reading time, 2200 words
During the winter of 1954-55, while the Americans were crowning Vegas showgirls as atomic beauty queens, some 10,000 Soviet soldiers began construction on the nuclear testing facilities on Novaya Zemlya. The soldiers lived in tents on the tundra and, in the face of polar bears and freezing 40-knot Arctic winds, they built the USSR's Northern Test Site, a feat of construction that has been compared to the building of the Great Wall of China.
2. Hurricane Sandy, one year on
In October 2012, Hurricane Sandy blasted through the north-east of the USA. One of the-hardest hit of the New York boroughs was Staten Island, and Adam Gabbatt visited to find out how recovery is going. He meets families who stayed, people who lost everything, and finds out what it was like being trapped during the storm.
The Guardian, approximately 8 minutes reading time, 1748 words
We were in the room about to eat dinner and we hear the back door open," April remembered. "Then we see the water coming in and I didn't know what was happening. [Chiaramonte] went to close the backdoor and then I hear water: 'Glug, glug, glug'." Within minutes the water was chest high and still rising. "The refrigerator floating. That's the one thing I remember seeing," Chiaramonte said.
3. How to fix Ireland's obesity problem
Nutritional consultant and chef Dorcas Barry was inspired by a food festival, Foodcamp, to discuss what can be done about Ireland's obesity problem. At Foodcamp, the participants were asked what they would do if they were the health minister and had an unlimited budget – here is her answer:
Opinion and Insight, approximately 4 minutes reading time, 873 words
We know that educating about food will only ever bring us some of the way, but it's the experience of delicious, healthy food that will offer the opportunity to make a real difference in positive eating habits. How amazing and progressive would it be if Irish hospitals showed this example and pioneered this experience, creating centres of excellence in every area of hospital life?