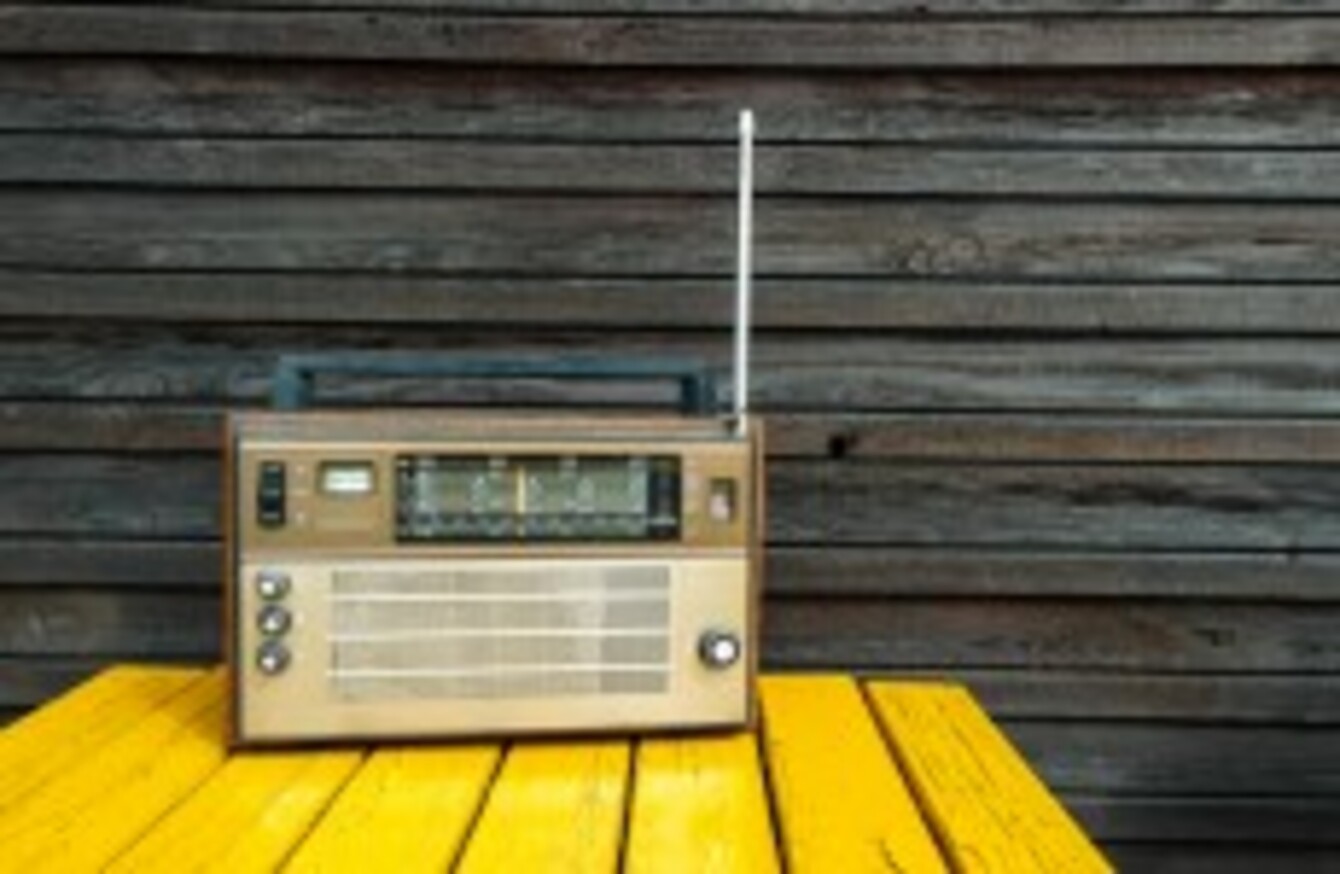 Image: Shutterstock
Image: Shutterstock
IT LAUNCHED IN 2004, but from 27 October it will be no more, as RTÉ have decided to switch off the Longwave transmission to focus on FM, DAB and Digital Access.
The station used the same frequency that was previously used in the 1980s and 1990s by Atlantic 252.
Don't worry though, RTÉ says over 98% of listeners will be unaffected by the move, but they will be embarking upon an awareness campaign to inform any remaining Longwave listeners that are out there that there are superior alternatives.
Why is it being turned off? 
RTÉ Radio 1 Longwave signal covers the island of Ireland and carries also into Britain. It reaches further than FM, but RTÉ says it is the expense of quality, and it is rare in modern radios.
Tom McGuire, Head of RTÉ Radio 1 said the availability of the radio service through new digital platforms provides a much improved sound quality and broader access for all programmes.
"Just as the audience migrated from medium wave to FM in the past the end of long wave is compensated for by the availability of RTÉ Radio 1 on various digital platforms through the television in your home, the phone in your pocket, the tablet on your lap or the digital radio in your region," he said.
'Very expensive'
JP Coakley, RTÉ Radio Director of Operations, said that service is "very expensive" and is "unsustainable in terms of the organisations current financial position". 
He added that nowadays, digital platforms mean that "quality and reach do not have to be traded, especially for those listening overseas. The longwave service on 252 has only been in use by Radio 1 for 10 years, and while the service was financially and technologically viable for a short time, this is no longer the case".
What about mass services?
RTÉ Radio 1 on Longwave carries the same content as RTÉ Radio 1, except where the service "splits" to carry programmes from the digital station RTÉ Radio 1 Extra. These programmes include Mass and Services every Sunday morning and total two hours per week approximately.
RTÉ said masses and services will continue to be available on RTÉ Radio 1 Extra on DAB digital radio, Saorview digital TV, UPC digital TV, online globally on the RTÉ Radio Player and on the RTÉ Radio Player mobile app.