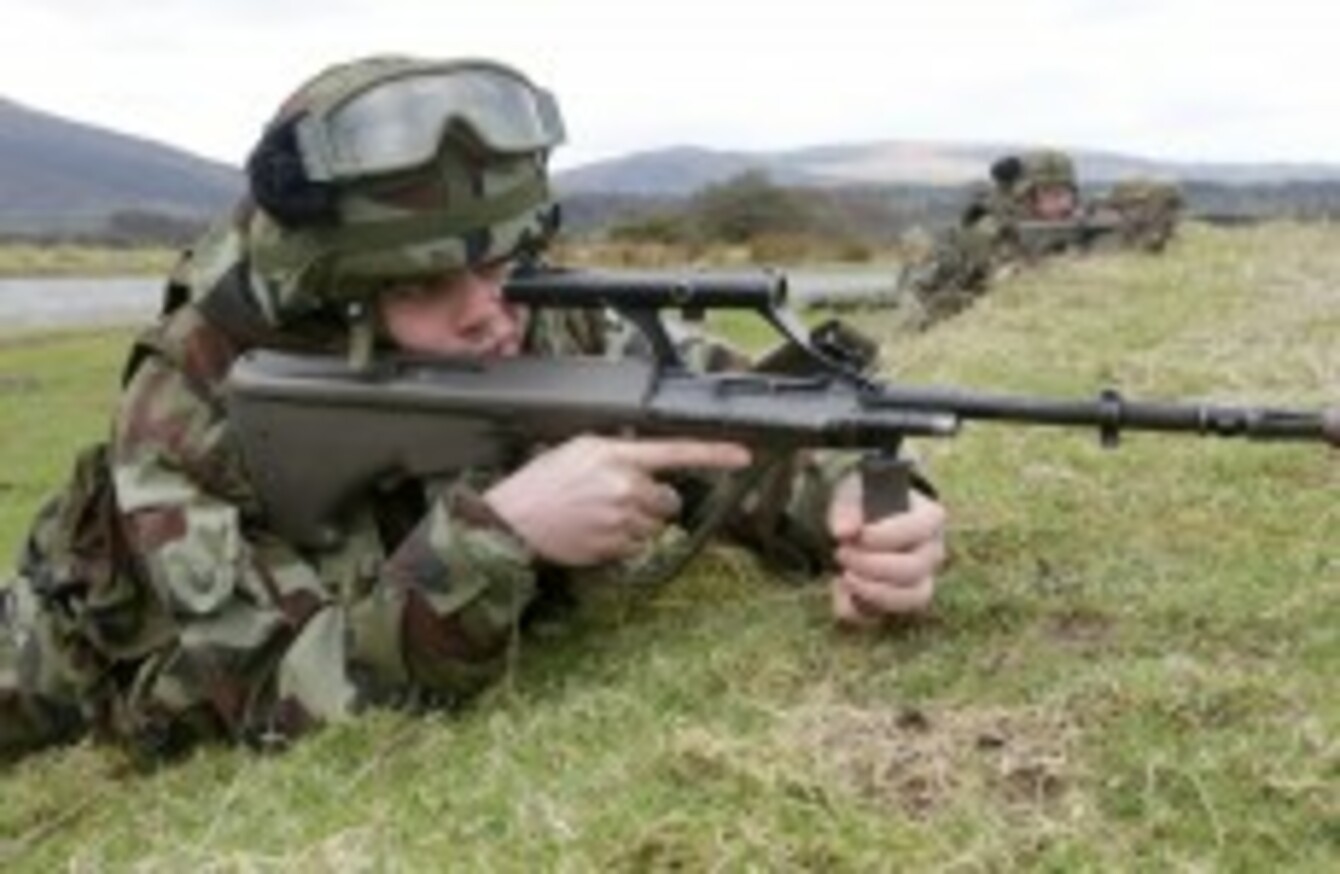 Image: Laura Hutton/Photocall Ireland
Image: Laura Hutton/Photocall Ireland
APPLICATIONS FOR ROLES within the Defence Forces close today, as the Army and Navy looks for 900 new recruits.
Applications are only being taken on the Defence Forces website and applicants to the Army will be assessed in either Cork, Dublin or Kildare. Naval recruits are assessed in Cork.
Army applicants must be at least 18 years old and under the age of 25. In the case of Naval Service applicants, they must be under 27 years of age.
The positions being filled are full-time recruit positions and there are no formal educational requirements. However, you will have to "satisfy the Interview Board and the Recruiting Officer that you possess a sufficient standard of education for service in the Defence Forces".
Army training takes 17 weeks, while Naval training goes a week longer.
Recruits are also being sought for the Reserve Defence Forces. Applicants must be at least 18 and under 35 and can apply on the Defence Forces website.
A Defence Forces spokesperson says that there has already been a massive interest in the recruitment.
"There has been a fantastic uptake on recruitment.
To date we have had 6,700 applications for the Permanent Defence Forces (Army and Naval Service) and over 1,800 applications for the Army and Naval Service Reserve.
"Applications for Recruitment will be accepted until midnight."