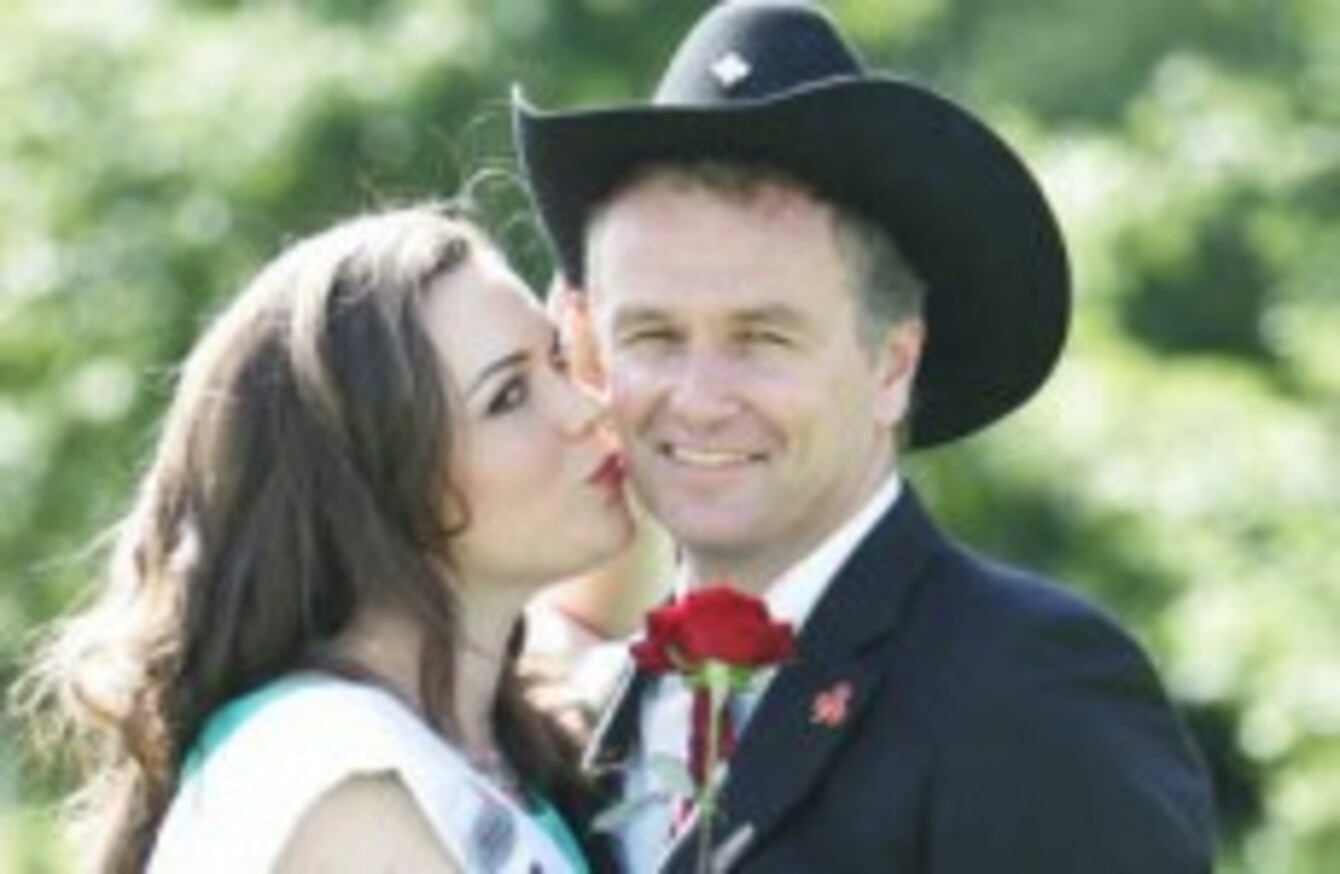 Everyone loves a Daithi... the name Daithi entered the top 100 boys' names in Ireland last year. This may or may not be attributable to the high profile of Rose of Tralee host/TV broadcaster Daithi O Se
Image: Leon Farrell/Photocall Ireland
Everyone loves a Daithi... the name Daithi entered the top 100 boys' names in Ireland last year. This may or may not be attributable to the high profile of Rose of Tralee host/TV broadcaster Daithi O Se
Image: Leon Farrell/Photocall Ireland
TRADITIONAL IRISH NAMES have fallen out of popularity in the top 100 baby names registered in Ireland last year.
Jack was the most popular name for newborn boys in 2010, and Sophie topped the list of girls' names. Irish-language names are largely out of favour in the top tens – while Sean is at number two for boys, the next Irish name on the list is Conor at number four, and then Cian at number 14. For girls, you have to go to number 10 to find an traditional Irish name, Aoife.
However, the Central Statistic Office's top 100 list of boys' names has Daithi (No.93) among its four new entries. The other three new entries have a slightly less gaeilgeoir blás to them… Tyler (No.83), Sebastian (No.92) and Alfie (No.97).
There were three first-time entries to the top 100 girls' names – Lilly (No.76), Sofia (No.80) and Alicia (No.92).
Top girls' names in 2010:
Sophie (No.1 in 2009)
Emily (No.6 in 2009)
Emma (No.3 in 2009)
Sarah (No.4 in 2009)
Lucy (No.8 in 2009)
Ava (No.2 in 2009)
Grace (No.5 in 2009)
Chloe (No.10 in 2009)
Katie (No.7 in 2009)
Aoife (No.9 in 2009)
Top boys' names in 2010:
Jack (No.1 in 2009)
Sean (No.2 in 2009)
Daniel (No.31 in 2009)
James (No.5 in 2009)
Conor (No.4 in 2009)
Ryan (No.6 in 2009)
Adam (No.7 in 2009)
Alex (No.9 in 2009)
Luke (No.10 in 2009)
Dylan (No.11 in 2009)
There are some variations in names' popularity depending on where in the country is born. In 2010, the most popular girls' names in Carlow were Emily and Holly; in Limerick, it was Ellie; in Galway City, it was Zuzanna; it was Grace in Mayo; Aoife topped the list in Cavan and there were more Chloes in Donegal than any other girls' name.
For boys, South Dublin showed a distinct preference for Alex – but that name also came top of the list in Limerick city. Louth preferred Ryan above all other boys' names, and Jack and Ryan shared first place in Kerry. Galway parents preferred Conor and Michael.