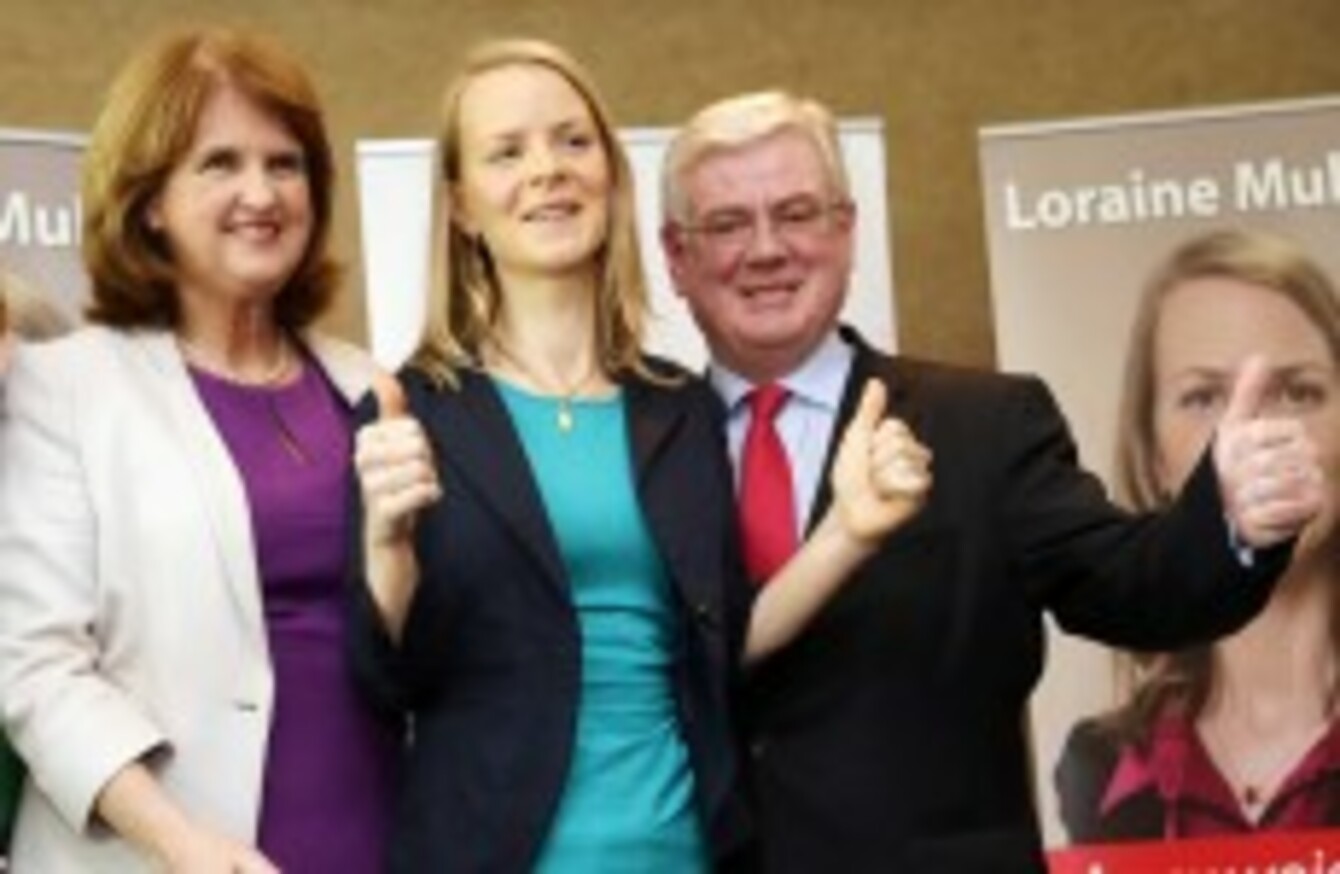 Image: Laura Hutton/Photocall Ireland
Image: Laura Hutton/Photocall Ireland
SHE IS THE Labour Party chairperson, so it's no surprise that Loraine Mulligan would want to run in a by-election.
What is surprising is that a party with three sitting councillors in the constituency reached out to a national figure to run the by-election.
However, the local organisation approached her because, Mulligan says,  her profile fits Dublin West.
"I was very honoured that the members of the party locally approached me and I relish the opportunity. The work that Joan (Burton) has been doing makes her reputation very strong locally.
"On the doors, people are giving me a positive welcome. They identify with having new, young faces in politics. I'm a young, recently married woman and I feel my generation can identify with the problems in this area."
Specifically, Mulligan says, she wants to focus on tackling youth unemployment and problems faced by young families, such as negative equity and childcare costs.
"I have been involved in the youth guarantee and I want to tackle youth unemployment. I want to engage with people rather than have a passive approach.
" I think a second free pre-school year would be huge for people, particularly given the demographics in Dublin West."
But, with polls not making for pretty reading for Labour in recent months and, having won and then lost this seat because of an unhappiness with the Labour role in government, is Mulligan going to stay the course?
"I'm very committed tot the party. It has been a difficult for people, the government has taken some tough decisions, but people recognise that there is a recovery taking place."
But, having seen the party take a shellacking in the Meath East by-election, can they claim a second seat in Dublin West for the second time in three years?
"Absolutely, I'm in this to win."