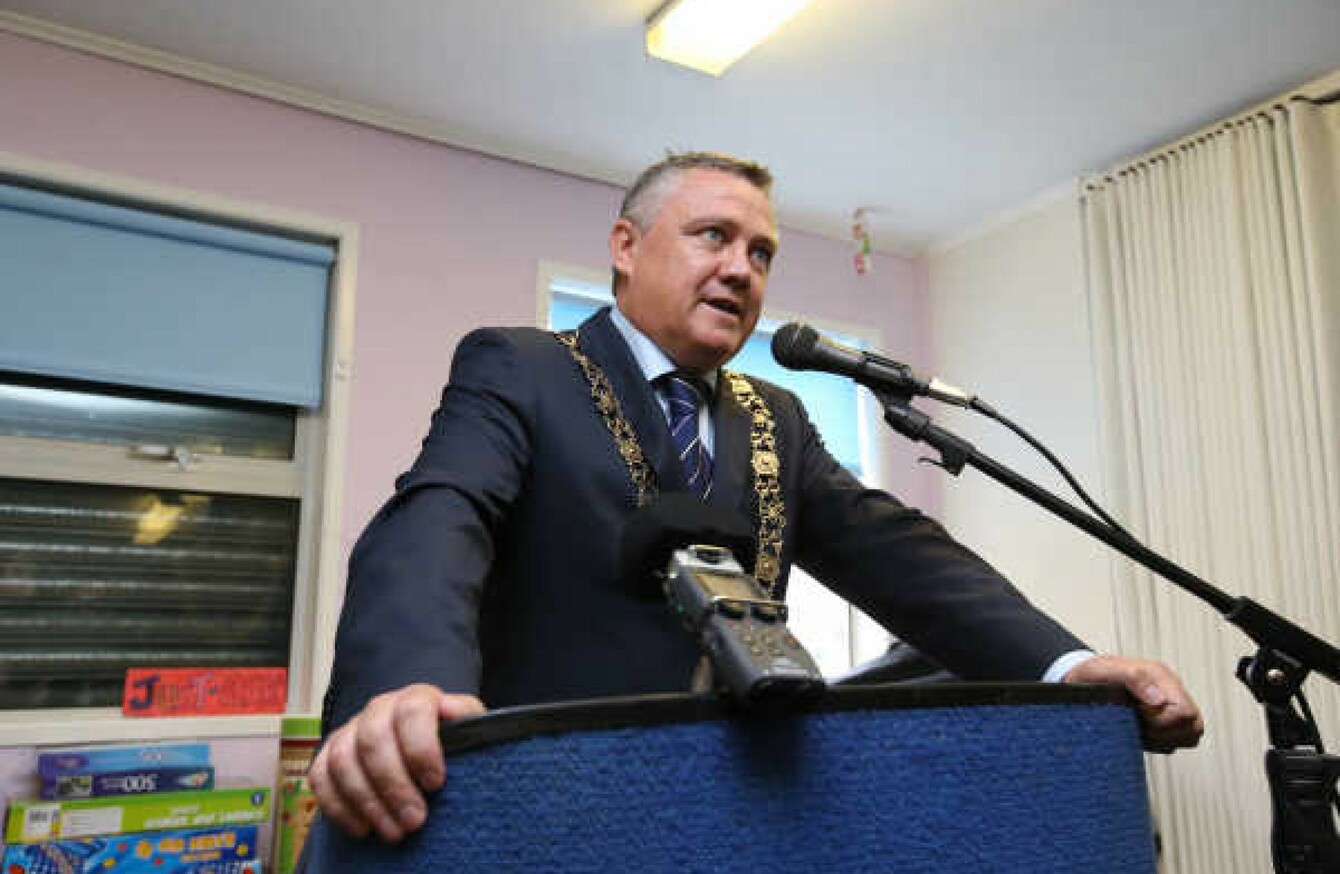 Dublin's Lord Mayor Brendan Carr.
Image: Rollingnews.ie
Dublin's Lord Mayor Brendan Carr.
Image: Rollingnews.ie
THE LORD MAYOR of Dublin has launched a scathing attack on employers' group Ibec, saying they are trying to use Brexit to attack workers' rights  in Ireland.
In a statement tonight, Dublin Lord Mayor Brendan Carr accused Ibec of "weasel words" to mask its "attack on workers".
This week, Ibec called for urgent action to address "competitive pressures" brought about by the UK's momentous decision to leave the EU.
Ibec are seeking, among other measures, an "intense" focus from government on competitiveness in terms of labour costs and the minimum wage – plus tax cuts for multinationals.
The call for urgent action by the employers group followed the drop in the value of the UK pound, which makes Irish exports to Britain more expensive for 65% of Irish businesses.
Carr, a Labour councillor in the Cabra/Finglas ward of northwest Dublin, said:
From its approach it is clear that IBEC does not care about ripping apart the already strained fabric of our society.
Carr, who is also an official in the union Siptu, accused Ibec of using "weasel words" such as "competitiveness issues" to hide what he said is really a call for attacking the livelihoods of working people.
It also calls for increased 'tax competiveness', which for IBEC is merely short hand for tax cutting.
"It is regrettable that Ibec has made such a kneejerk attempt to exploit what is a difficult political and economic issue to further its failed agenda of attempting to undermine the benefits of our economic recovery for workers, particularly those on low pay."
Carr also accused Ibec of focusing only on the negatives to Brexit, and said they should concentrate on helping businesses take advantage of opportunities, "rather than merely launching another attack on workers…"
Ibec chose not to respond when contacted by TheJournal.ie.