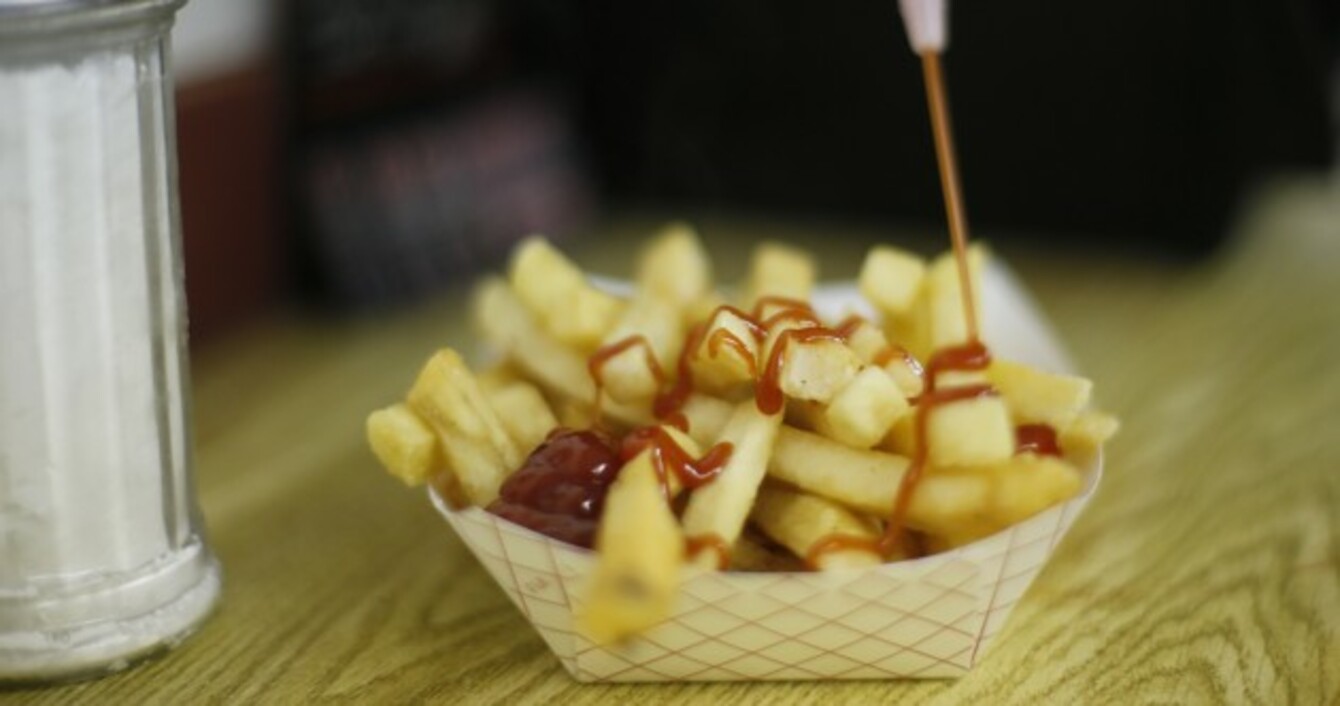 Image: AP/Press Association Images
Image: AP/Press Association Images
A FRENCH COURT has ordered the closure and demolition of a chip stand after former L'Oreal boss Lindsay Owen-Jones complained its frying odours were stinking up his luxury ski apartment.
A court in the winter resort of Albertville ruled in favour of Owen-Jones and four of his neighbours, who argued the shop's fried potatoes and its far-wandering cooking smells represented an "abnormal disturbance to the neighbourhood," the lawyer for stand manager Valerie Maertens said.
The attorney, Francois Bern, said the ruling gave Maertens two months — or to the end of the winter season — to close her La Cabane shop, and demolish the terrace eating area she had set up in front of it.
During the tussle over the shop, Maertens had depicted the battle as one of the hard-working little people against a big-shot millionaire and his posh Val d'Isere neighbours — a notary, a retired lawyer and investment fund managers.
"Of course rich people are bothered by having a chip stand in front of their homes, but some of us need to work for a living," Maertens said after the complaint was lodged.

"They complain about the noise and the smell of chips, but if you want peace and quiet, you don't buy an apartment at the foot of the slopes."
Maertens also argued that her affluent neighbours only used their holiday digs a few times each year, and claimed the elitist brood sought to use their overly-refined olfactory sensibilities as a legal argument for the restaurant's closure.
"It's a case brought by rich people who live in luxury and comfort, where everything smells of perfume, who want to stop this woman earning a living," Bern said in December.
The plaintiffs, by contrast, said La Cabane had been constructed and expanded without authorisation over a 150 square-metre area — and in a zone where building is prohibited.
"When you are in Val d'Isere in front of the slopes, it's a shame not to be able to take advantage of your balcony, of this remarkable view, and to constantly have the smell of chips under your nose," Laure Sauthier said as the case went to court.
Owen-Jones and his co-op partners argued the shop was an eyesore and pain in the nose for everyone who came upon it.
Bern reacted to the ruling, saying he was "surprised" by it, and noted: "It is highly probable that we will appeal the decision."
The plaintiffs apparently saw such a move coming, however, and the ruling in their favour stipulates the closure and demolition order must be carried out even if an appeal is lodged.