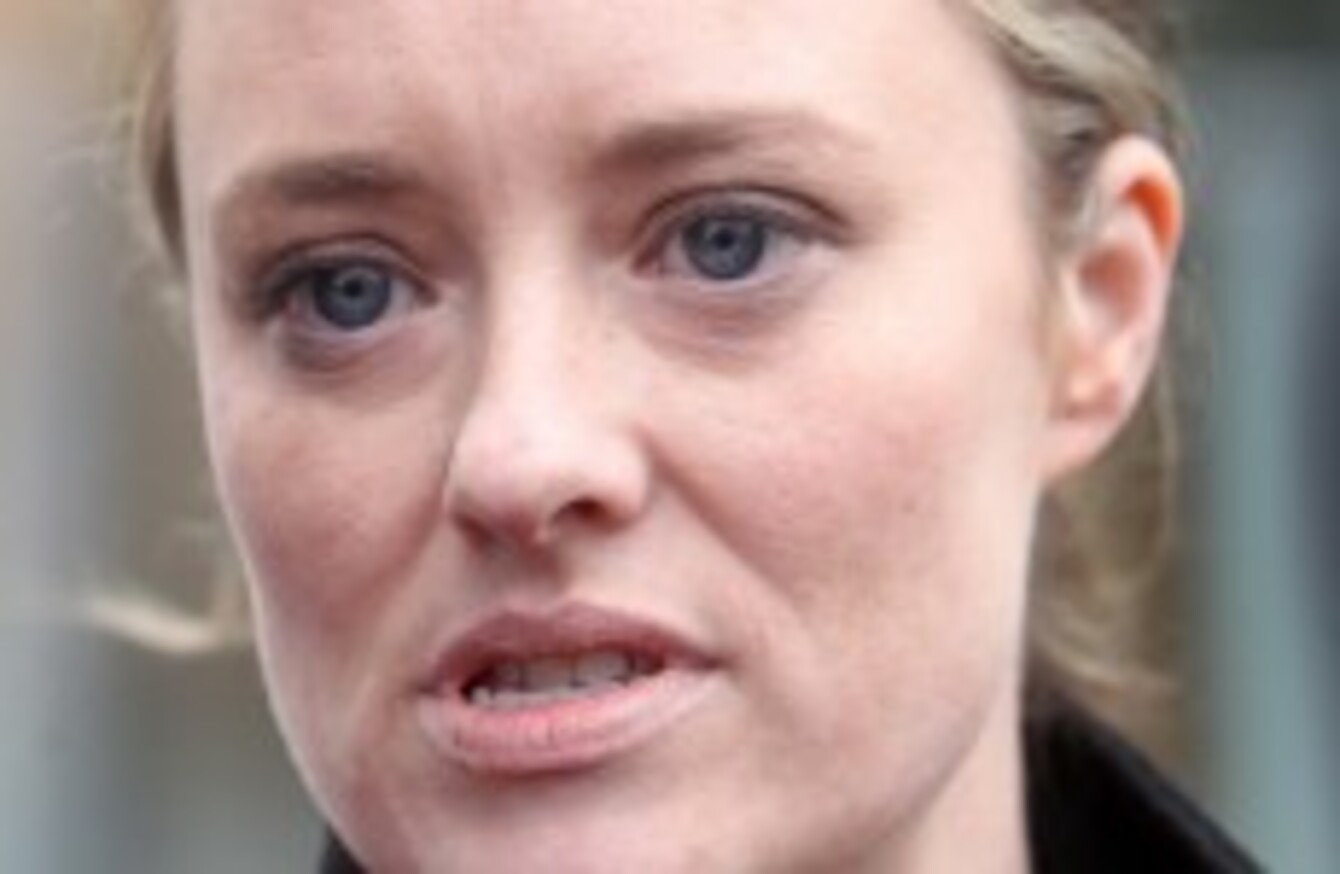 Mairia Cahill
Image: Sam Boal/Photocall Ireland
Mairia Cahill
Image: Sam Boal/Photocall Ireland
Updated: 8.07pm
SENATOR LORRAINE HIGGINS has said her cyberbullying bill is not intended to curb freedom of speech.
Higgins said the proposed legislation is about "curbing abuse and threats in our online world".
"It is an internet safety bill which is designed to protect children who might cry when they look at their computer screen, whose esteem is damaged, who have become withdrawn and don't want to go to school.
"It's about their parents who feel powerless to help and protect them. It is about restoring decency to our online debates and engagement. It's about internet safety. And, tell me, who could possibly be against that?"
Speaking during a debate in the Seanad this evening, Senator John Crown said he could not support the bill as it was "well meaning" but has the "potential to undermine freedom of speech".
Crown said abuse victim Mairia Cahill's use of social media to share her story would technically have been illegal if the bill was law.
He said her online campaign has "caused quite a bit of alarm, distress and harm to people who deserved to be alarmed and distressed", noting Cahill's intentions were "not done maliciously but done intentionally".
With this in mind, he said the bill is "potentially very dangerous".
Higgins said she felt compelled to act when members of the public came to her with their own experiences of cyberbullying after she spoke out about her own online abuse.
The Labour Senator has previously been threatened with violence online, once being told she'd be hatcheted in the face. She has referred a number of incidents to the gardaí and one of the men who threatened her has since written to her to apologise.
Higgins said the "legislative vacuum" that exists in this area is "nothing short of a failure on the part of legislators" which has lead to young people taking their own lives.
The bill passed second stage by 23 votes to four.
Prison terms
Higgins' bill would make it an offence to share any message that incites someone to self-harm or take their own life. If found guilty, a person would face up 12 months in jail, or a fine of up to €5,000.
I've had so many people contact me about their own specific experiences online … teenagers telling me they have self-harmed as a result of online abuse.
"I've had people with disabilities itemise the horrible abuse they sustain continuously because of their conditions and I've had a grown adult contact me who made a mistake and was subject to a very public campaign of ridicule."
Higgins said that while most people engage in online discussion in a positive way, "There is an element on our online community who want to drag people into a bottomless pit of negativity, smother them with abusive and threatening messages and keep them in their sewer."
The Senator has written to social media sites such as Twitter, Facebook and Ask FM querying how they deal with bullying and complaints. She said she has not received any response to date.