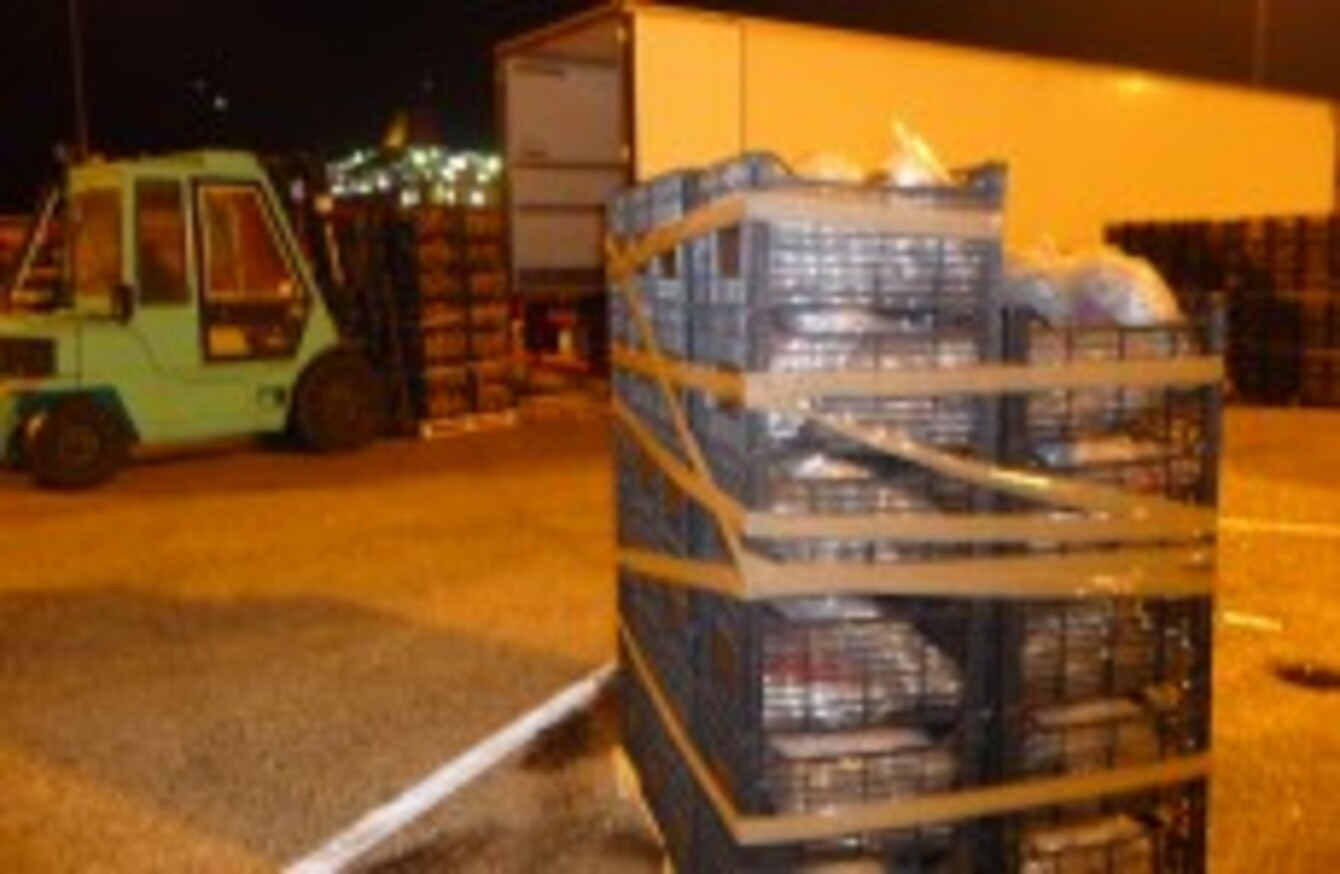 The drugs in front of the lorry they were discovered in
Image: PSNI
The drugs in front of the lorry they were discovered in
Image: PSNI
A LORRY DRIVER from Northern Ireland has been sentenced to 14 years in jail in Greece after being convicted over his role in smuggling cannabis worth an estimated €1.2 million.
Andrew Doherty from Tyrone was caught when the truck he was driving was stopped in north-west Greece sixteen months ago and found to be carrying 125 kilos of herbal cannabis. Police say they believe the drugs were destined for Northern Ireland.
Gardaí, the PSNI, Europol and the Customs agency in Greece were all involved in the operation.
The 38-year-old appeared in court today over the drugs seizure, along with a Greek national, who was also sentenced to jail for his role.
Detective Chief Inspector Todd Clements from the Organised Crime Branch of the PSNI said police were satisfied with the "substantial" sentence imposed and would continue to work with agencies around the world to ensure Northern Ireland is a safer place.
"Drugs pose an international threat to local communities in Northern Ireland," he said.