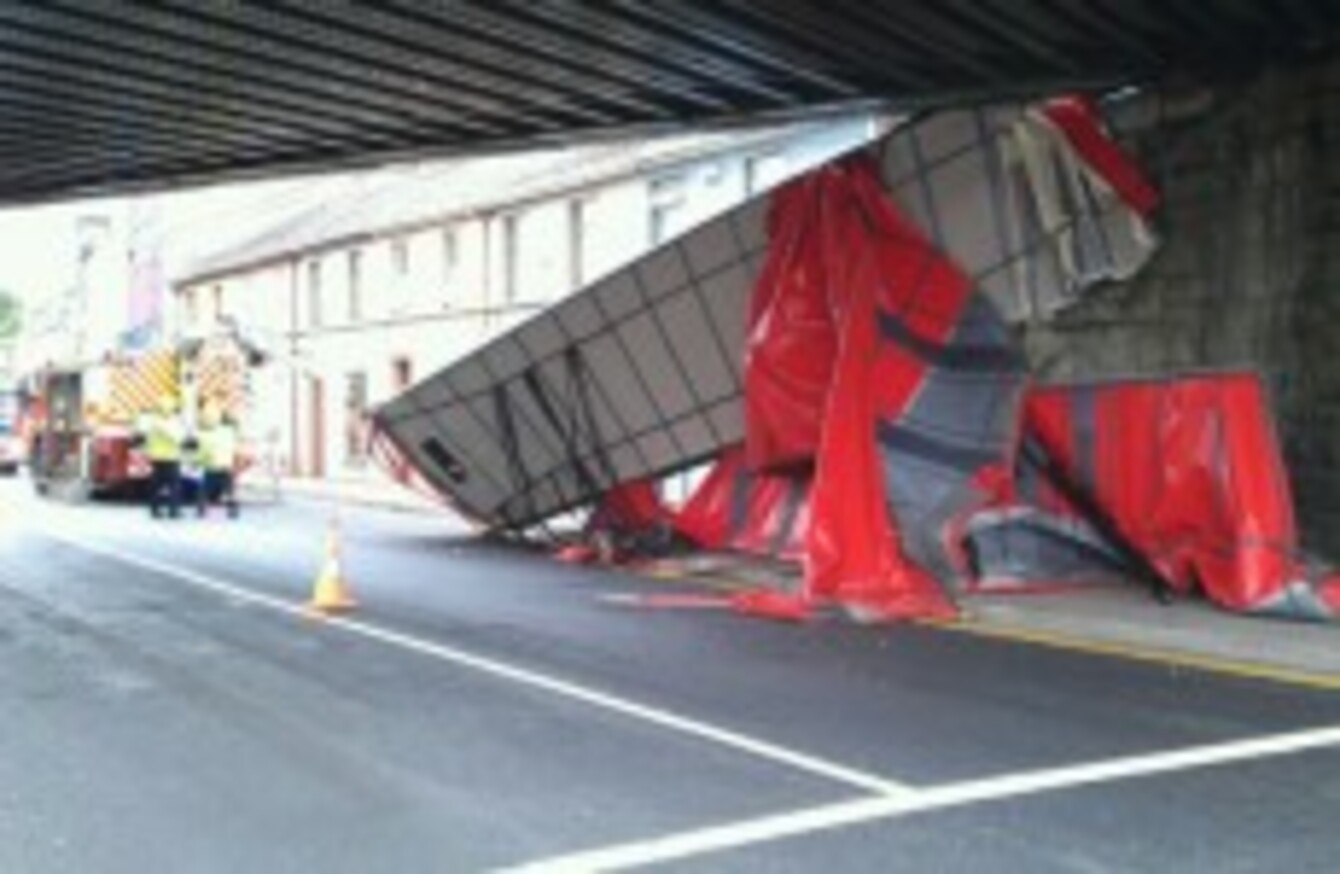 The side of the lorry remains wedged under the bridge at Lower Glanmire Road, Cork
Image: @cybernoelie via Twitpic.com
The side of the lorry remains wedged under the bridge at Lower Glanmire Road, Cork
Image: @cybernoelie via Twitpic.com
RAIL SERVICES HAVE been suspended between on the Cork to Cobh and Midleton line after a lorry hit a railway bridge.
The lorry's soft-sided trailer was ripped clean away as it struck the bridge on the Lower Glanmire Road in Cork city just after 11am today. Emergency services attended the scene and it is understood that the driver of the lorry received medical attention.
These pictures (courtesy @cybernoelie) show the scene today after the lorry became wedged under the bridge and was later removed:
Lorry hits bridge, Cork

Lorry hits bridge, Cork

Lorry hits bridge, Cork

Lorry hits bridge, Cork
Rail passengers who were intending to travel on the Cork-Cobn/Midleton line are currently being facilitated with bus transfers.
Barry Kenny, communications manager with Iarnród Éireann, said there have been 36 incidents of vehicles hitting rail bridges in Ireland so far this year. However, such incidents have been "reducing significantly" since an all-time high of 194 cases five years ago.
In 2006, the number of incidents of vehicles hitting rail bridges was 194.
In 2007, there were 140 incidents
In 2008 – 86
In 2009 – 98
In 2010 – 92