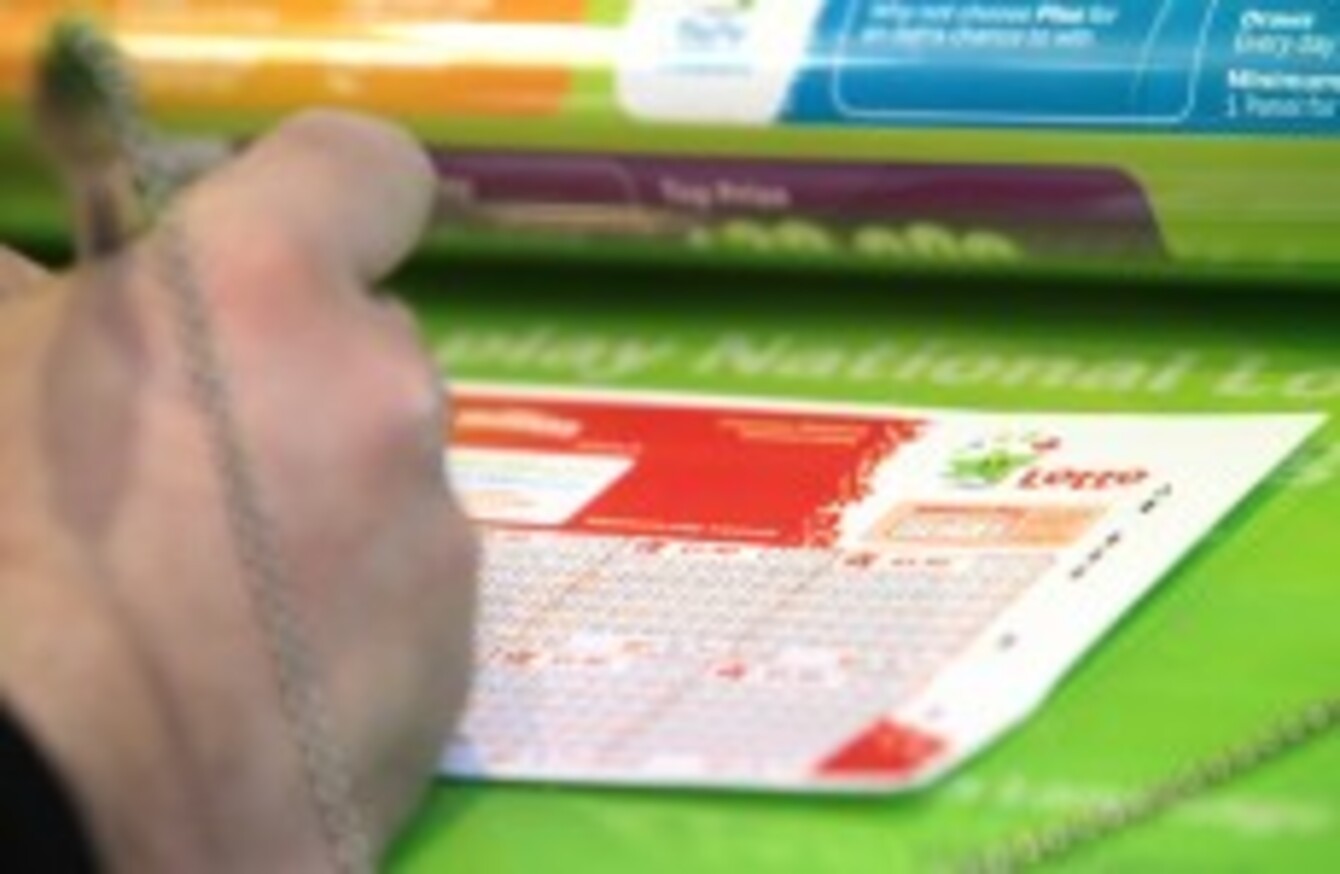 Image: Mark Stedman/Photocall Ireland
Image: Mark Stedman/Photocall Ireland
Updated 8.57am
THE NATIONAL LOTTERY is to introduce changes next month that will see the cost of playing increase. Two extra numbers will also be added to the selection grid, lengthening the odds for winning the jackpot.
Customers will, from next month, have to pay €4 for the minimum two-line play, rather the current price of €3. Tickets for the twice-weekly draws will cost €5 when Lotto Plus is included.
Not only will it be more expensive to play but you will also have less of a chance of winning as the National Lottery is adding two new numbers to the play-slip.
So from next month the odds of winning the jackpot will be almost 11 million to one.
The National Lottery said today the announced changes have all undergone market and player research and the findings indicated "it's time for a change" .
It said other changes like the introduction of a Lotto Plus Raffle and bonuses for matching numbers plus the bonus mean people now have more of a chance of winning a prize – just not necessarily the jackpot.
Premier Lotteries Ireland (PLI) CEO Dermot Griffin, whose company paid €405 million for a 20-year licence to run the privatised draw, said the changes will deliver "a more exciting game and bigger jackpots for our players which will generate more funds for good causes".
The changes will take effect from 3 September 2015. The first Lotto draw under the new Lotto 6/47 matrix will take place on 5 September 2015.
Debt and taxes
In March Griffin was notably vague on plans to change the games to boost PLI's profitability when he was hauled before an Oireachtas committee.
It followed a series of problems with the National Lottery draw including the first-ever cancellation in lotto history after a ticketing network failure.
Accounts since filed for the company revealed it had debts of nearly €200 million to be repaid over the next 5 1/2 years.
It was also paying 9% interest on a separate loan of almost €170 million, the bulk of which was owed to PLI's ultimate parent, the Ontario Teachers' Pension Plan.
Additional reporting Peter Bodkin
First published 8.15am