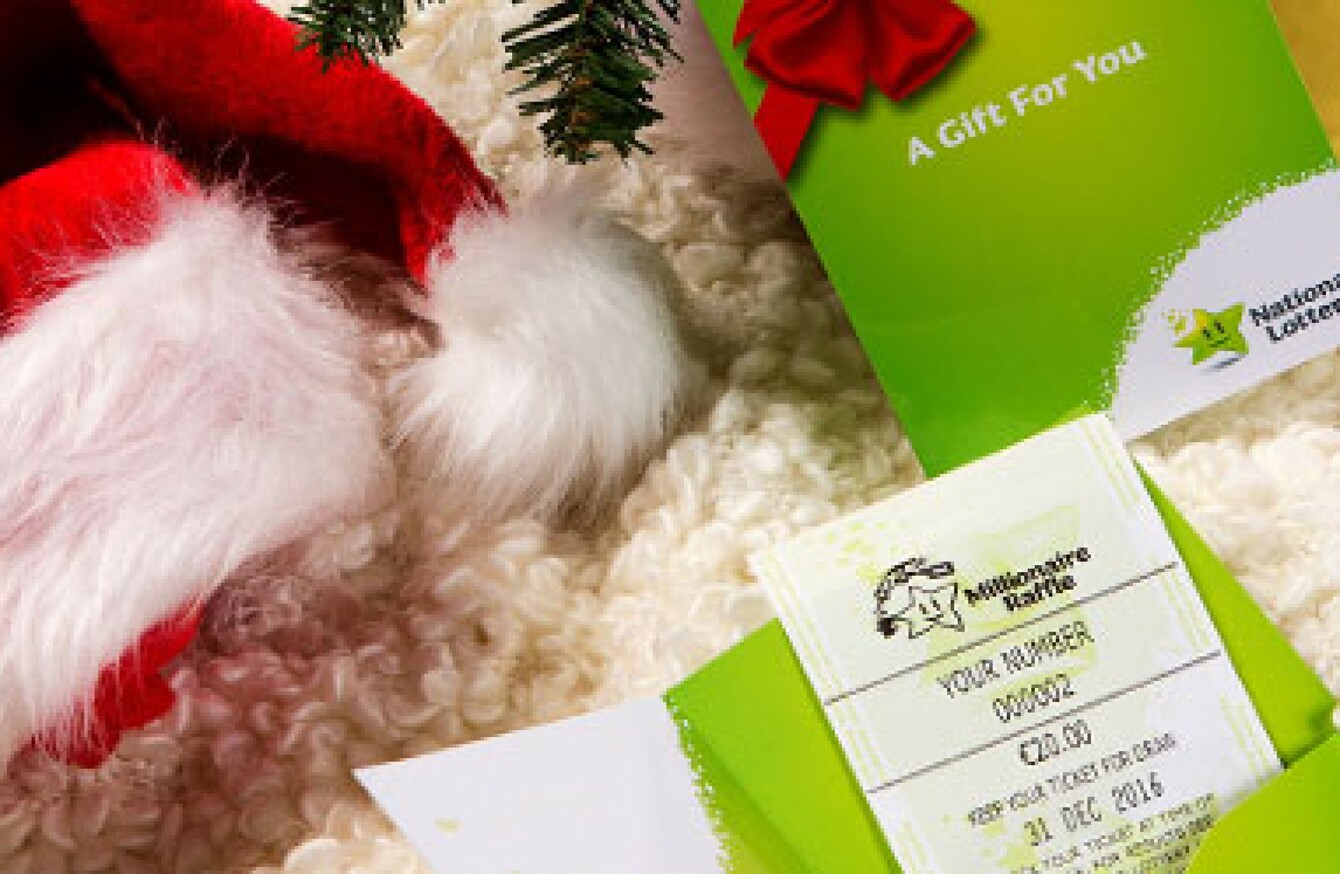 Image: Lottery.ie
Image: Lottery.ie
THE UNLUCKY WINNER of the Christmas Millionaire Raffle draw has missed out on their €1 million prize as the deadline to claim the cash has passed.
The National Lottery had warned that the player was in danger of missing out on the money and had even sent some of its reps to Cork, where the ticket was sold, to help re-jig the minds of those who played in the Rebel County.
The Christmas Millionaire top prize-winning ticket was number 179740.The ticket was purchased at the Topaz Service Station on Lower Tivoli Road in Cork on 21 December 2016.
Ticketholders had 90 days from the date of the draw to claim their prize in person at National Lottery Headquarters on Abbey Street in Dublin. But after the clock struck midnight on Saturday morning, the chance to claim the money was gone.
Throughout the 30 year history of the National Lottery, players have often left it late to claim prizes with some coming forward on the last day. In August 2016, a family syndicate claimed their €381,863 EuroMillions Prize just one hour before the deadline following a media campaign.
A spokesman for the National Lottery said: "As stipulated in National Lottery game rules, players have 90 days in which to claim their prize. Any prizes not claimed within 90 days become expired, and in accordance with the licence, are used to promote the National Lottery and so increase funds for good causes."