Image: Shutterstock/HomeArt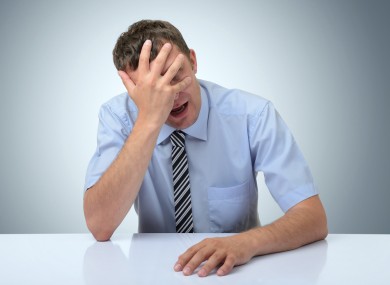 Image: Shutterstock/HomeArt
TERMINALS AT A number of National Lottery outlets went down yesterday – just hours before the Saturday night jackpot draw.
It follows similar problems in February – when a draw due to take place was suspended until the following day after a service outage related to the machines' 3G telecommunications system.
There have been other, less serious, problems since.
A spokesperson for the National Lottery said the latest problem lasted two to three hours, and was fixed by 7.30pm last night.
"There was a minor service interruption to the National Lottery network yesterday," a statement said.
"Premier Lotteries Ireland's network monitoring systems immediately captured the incident and transferred over to the back-up system, restoring normal service."
"A minority of agents also experienced some service interruption or slow connection speeds. The issue was resolved and all retailers are back online."
The National Lottery extends its thanks to all retailers for their patience.
A report on the problem will be compiled, and handed over to the National Lottery, the spokesperson said.
No details were available on how many machines were affected – although it's understood some machines in Waterford and Cork went down.
The previous fault, the first to affect the network in decades, was "related to the 3G telecommunications infrastructure provided by Telefónica," the Lottery said.
Last night's winning ticket – now worth €2 million – was sold at the Tesco at Donore Road, Drogheda.