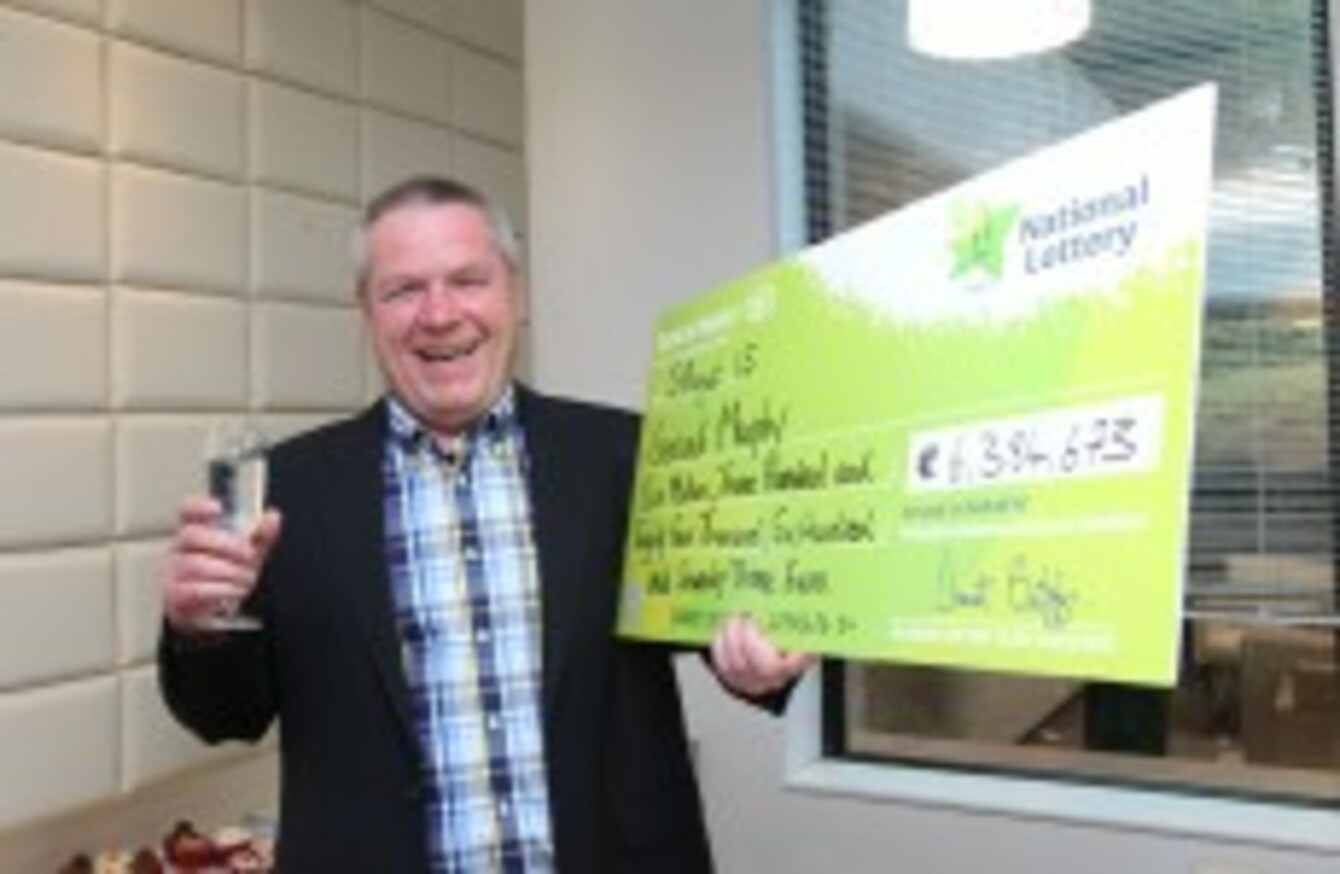 Image: Mac Innes Photography
Image: Mac Innes Photography
THE WINNER OF last weeks €6.3 million National Lottery draw says he's on the lookout for a nice woman.
Gerry Murphy, a carpenter from Ballinrobe in Co Mayo bought the winning ticket at his brother-in-law's newsagent.
Murphy spoke to Marian Finucane on RTÉ Radio 1 from the side of the road outside Ballinasloe this morning, as his van broke down before he got to Dublin.
He told Marian he was sorry about that as he was looking forward to meeting her.
Speaking about how he found out about the win, Murphy explained that when he put his ticket into the machine at the newsagent it said 'Contact Lotto HQ'.
I thought there was something wrong with the machine.
He explained that he was at his mother's house for breakfast on Sunday morning and he asked his brother if he knew the winning numbers. His brother only knew there was one winner from the west.
He explained how, "He has one of those computer laptop things" and when they checked the numbers "it all clicked and I realised I won".
The father of four has been playing the same numbers over the past 20 years, which are made up from his children's birthdays.
"It was lovely for the past few days, everyone's coming up to me and wishing me well. There's a great auld buzz in the town."
Murphy is separated and he told Finucane that he's now on the lookout for a nice woman:
I've a brand new Transit van arriving on Thursday, how could any woman say no to that?
He also said that even though he has the cheque, "I won't feel like it's real until it clears". He also added:
"The bank manager was anxious to see me and chat to me, that was a turn up for the books."