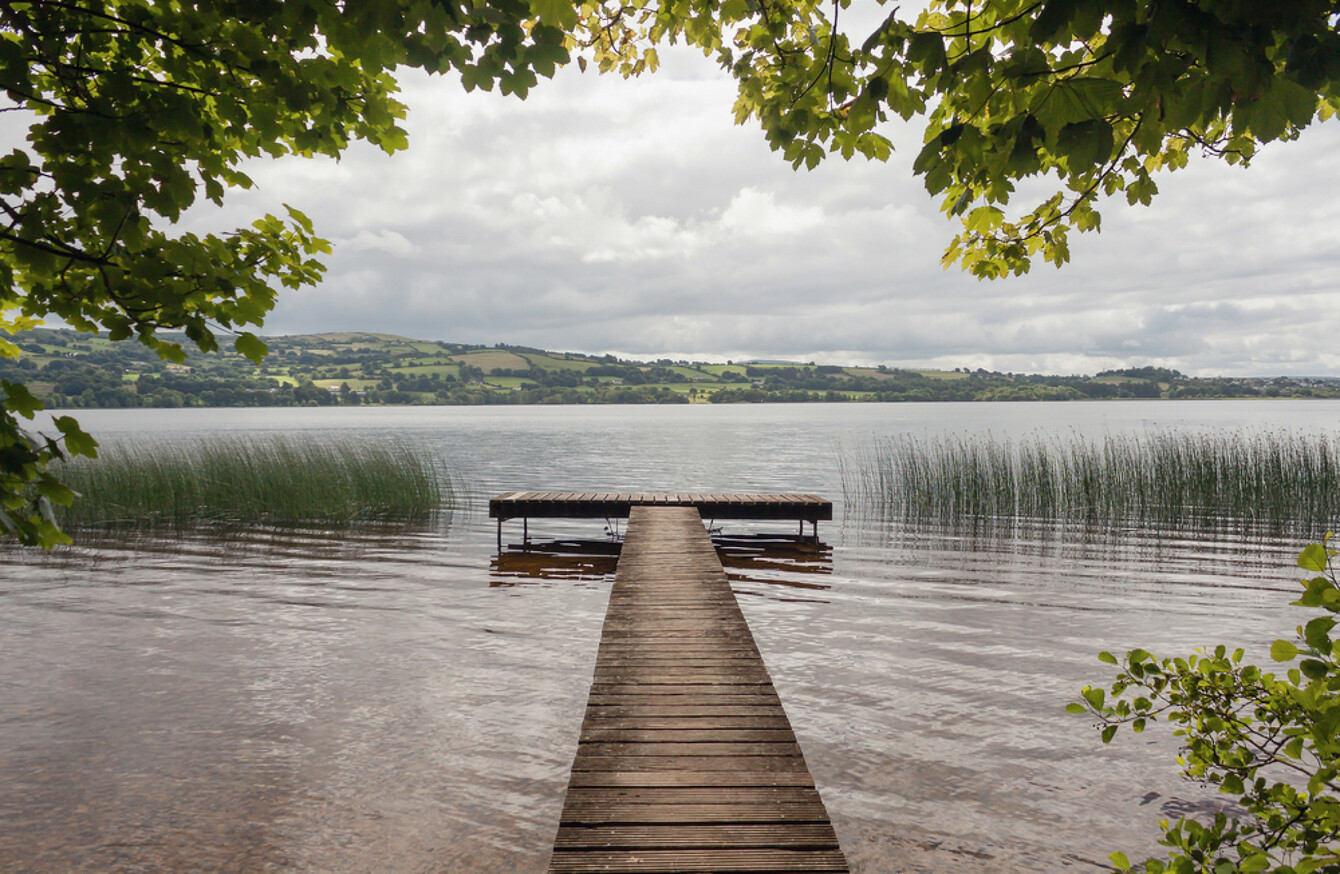 A pier on Lough Derg
Image: Shutterstock/Andrej Blagojevic
A pier on Lough Derg
Image: Shutterstock/Andrej Blagojevic
A MAN STRANDED on his boat in stormy conditions for more than 12 hours didn't call for help as he didn't want to "put anyone out" and had to be rescued by the lifeboat service.
The incident underlined the need for anyone in difficulty on the water to immediately contact the emergency services, according to the lifeboat service.
The man spent the night alone on his craft on Lough Derg after it went aground having slipped its moorings, and the alarm was raised at 8.50am this morning by a passing cruiser.
The Valentia Coast Guard asked the Lough Derg RNLI crew to investigate the report made by the nearby cruiser of a vessel which had run aground behind Hare Island on Lough Derg. Winds overnight were force 5, gusting to force 7.
The lifeboat crew found the 16 foot cruiser in Church Bay on the Clare shore side of the lake. This bay is known for hazards such as sudden shallows and rocks, prompting the lifeboat to proceed with caution, and a volunteer waded to the stranded vessel when sufficiently close.
The RNLI member found one person on board, asleep in the cabin. He was safe, unharmed and wearing his lifejacket but had been stranded on his boat since 8pm on Thursday evening. He "had been reluctant to call the rescue services, anxious not to put anyone out," according to a lifeboat spokeswoman.
The lifeboat brought the man's vessel to safety and towed it to Garrykennedy harbour, where it was safely tied up at 10.50am.
Lough Derg RNLI helm Eleanor Hooker said the incident proved that "no callout is routine" and their training and experience tells volunteers to expect the unexpected.
We approached what we thought was an empty vessel which had slipped its moorings and found a person onboard who had spent the night alone, stranded in stormy conditions, and without help coming for them. The RNLI are there to answer any call for help. No lifeboat launch is ever a waste of our time or resources.
Deputy Launching Authority at Lough Derg RNLI station Pat Garland said all boat-users should call 999 or 112 and ask for the Coast Guard, when in any difficulty.
"RNLI lifeboats are launched at the request of the Irish Coast Guard, who then make the correct call on which search and rescue assets to deploy to the scene. We would urge the public not to delay calling for help. This could have had a very different outcome."