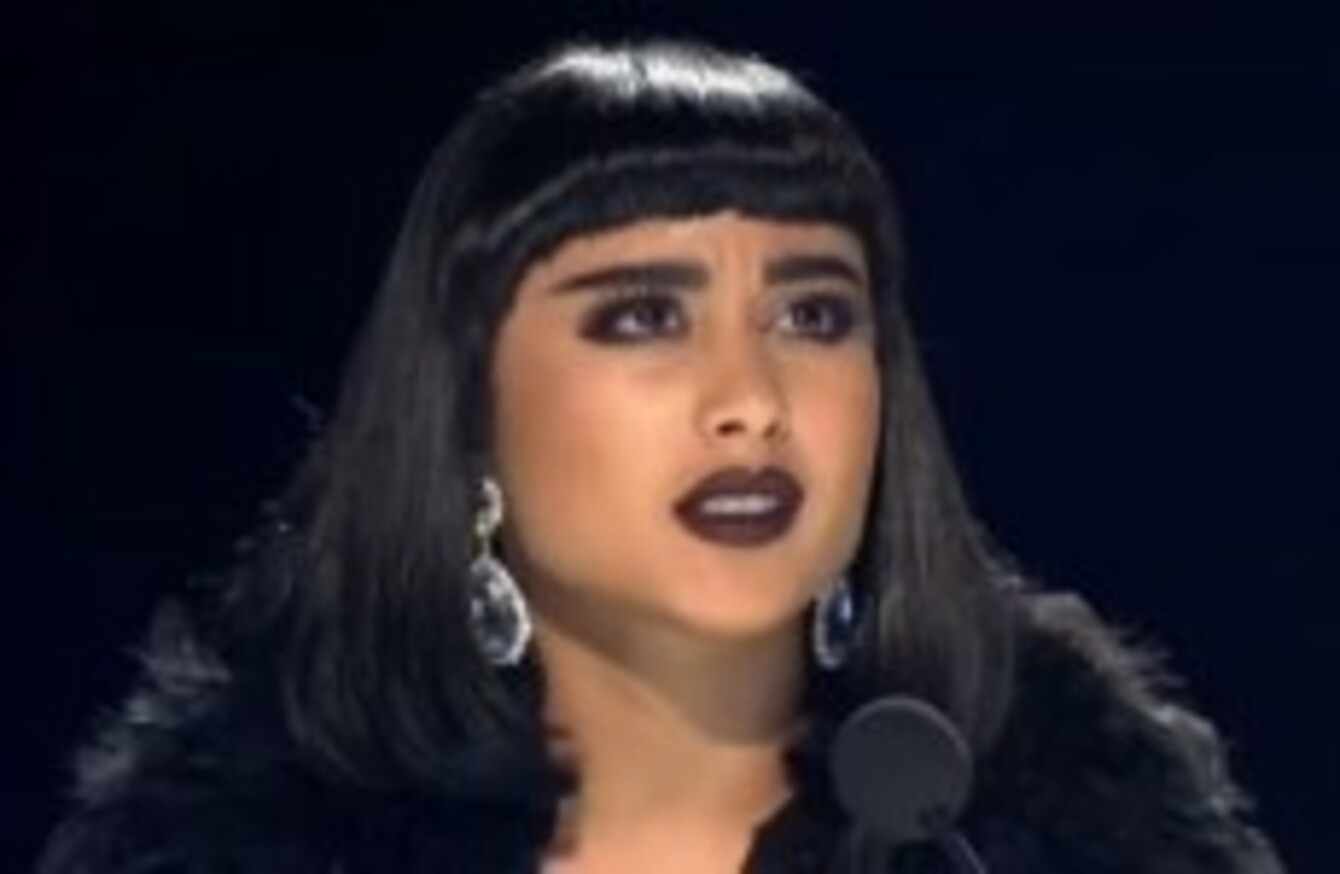 LOUIS WALSH HAS lashed out at the two X Factor New Zealand judges who were fired over their comments to a contestant.
Joe Moon and Natalia Kills were accused of bullying Joe Irvine after Kills told him he copied her husband Moon's look.
In her post-performance critique, Kills said to Irvine:
As an artist who respects creative integrity and intellectual property, I am disgusted at how much you've copied my husband. From the hair to the suit, do you not have any value or respect for originality?
The comments led to both Kills and Moon being fired from their positions, amid claims they bullied Irvine.
CEO of Mediaworks – the company behind X Factor NZ – Mark Weldon described the couple's comments as "completely unacceptable".
"I'm glad they lost their jobs"
Now Irish boyband manager Louis Walsh has weighed in.
Speaking to RTÉ 2FM, he said he believed what occurred was a sackable offence.
"Number one: I don't know who they are, they're just trying to be cruel, and they're just making fun of the contestants," said Walsh.
"I'm glad they lost their jobs," he added.
I'm glad they're in New Zealand – New Zealand deserves these people.
It wouldn't happen on The Voice in Ireland, it wouldn't happen on The Voice UK, and it definitely wouldn't happen on X Factor.
"Whoever they are, they're nobodies," he added, saying he thought Kills wouldn't work again.
The interview can be heard on Soundcloud.
Moon and Kills have travelled to LA following the incident.
Irvine, meanwhile, has been thanking his supporters: