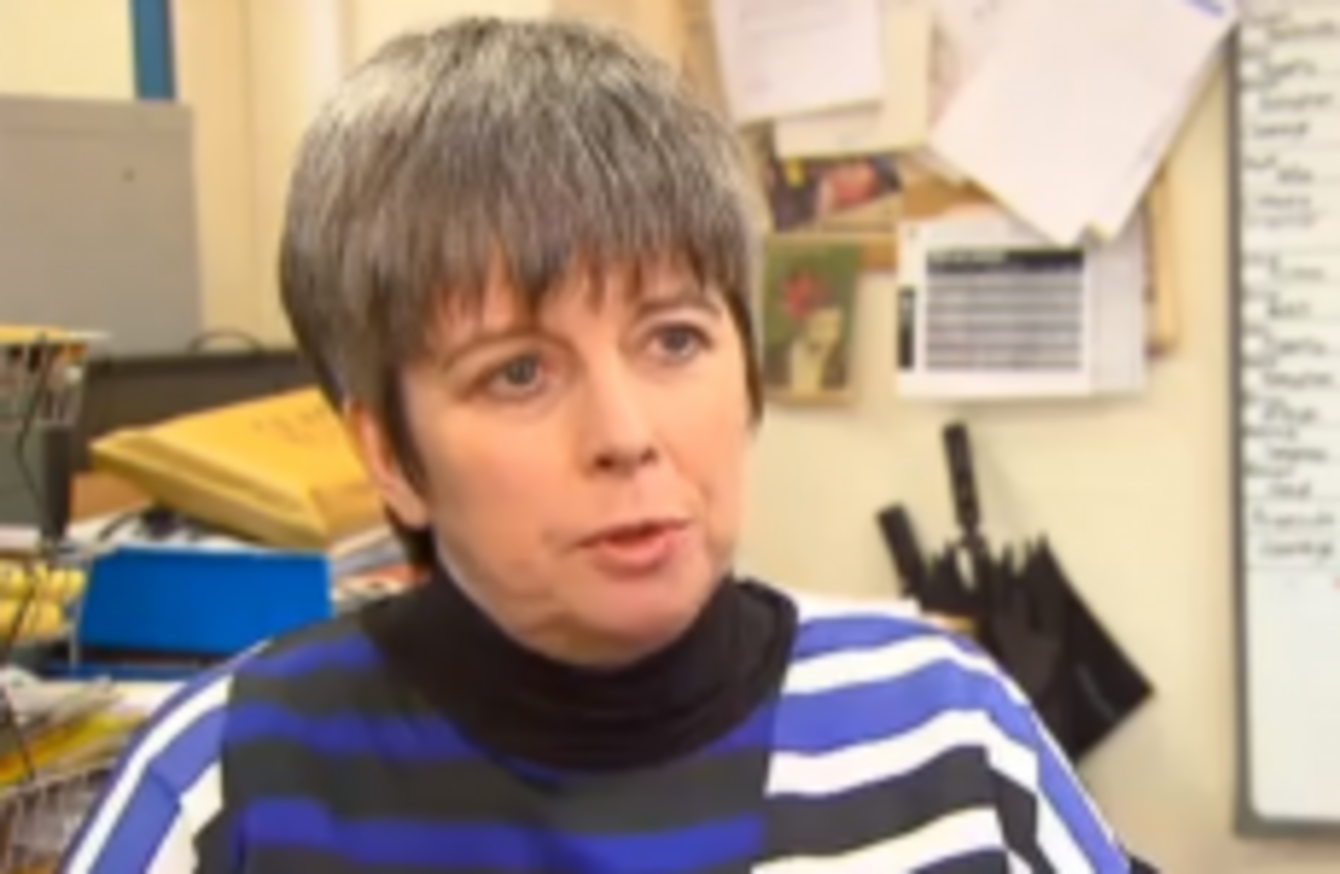 Image: RTÉ
Image: RTÉ
LOUISE O'KEEFFE, a woman who fought for 15 years for the protection of children, has spoken of her anger that an early complaint, against her school principal who abused her when she was eight years old, went ignored.
Earlier this week O'Keeffe won a landmark case against the Irish State at the European Court of Human Rights which ruled the State was liable for the sexual abuse she suffered. The State has been ordered to pay O'Keeffe €30,000 and both Taoiseach Enda Kenny and Tánaiste Eamon Gilmore have apologised to the woman.
In a recorded interview with RTÉ's Miriam O'Callaghan, due to be aired later this morning, she talked about her fear of her abuser Leo Hickey.
"And if I thought Leo Hickey was coming out of his classroom I'd hide, I could hide behind , there was a table tennis table and it was in the corridor between the two classrooms'," she said.
"Then in September when I had gone into third class which was in his classrooom…I made an absolute beeline first day in school into the corner back desk…I was protecting myself and I was getting out of his way."
The woman said it "really upsets" her that if that complaint had been acted on, she "wouldn't have been abused at all".
"I would just be an ordinary woman in the countryside now and nobody would know me and I'd be as well off," she said.
It does make me extremely angry because when I think that if it happened in the school that I was in, it could just as easily have happened in how many other schools, and how many others would have been abused like me that needn't have been abused if a complaint had been acted on and the whole thing sorted
O'Keeffe also acknowledged the bravery of the women who first made a complaint about Hickey to gardaí.
"'I really do believe that in my books the person that deserves credit is the girl that went in and made that first complaint because I would not be where I am now were it not for her," she said.
The full interview will be aired on RTÉ's Radio 1 at 10am this morning.