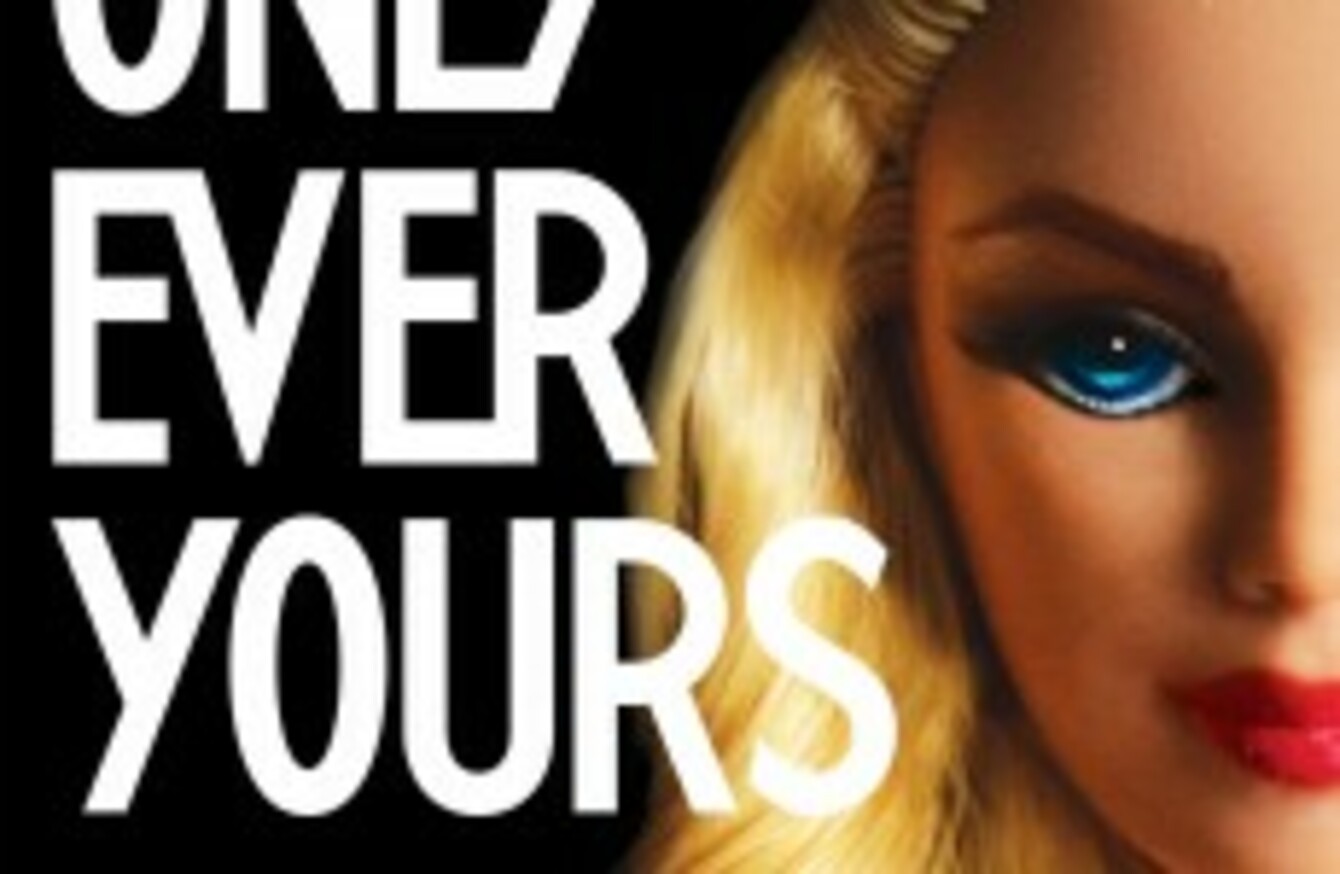 WELCOME TO A world where females are bred in test tubes, to become one of three types of women: a companion, a concubine, or a chastity.
As the names hint to, women in this futuristic world have strict roles, which are defined by their sexuality. Growing up, girls are kept in schools where their appearances are closely monitored, their weight tracked, their clothes selected for them, and competition is rife. Their only aim is to be seen as desirable by the opposite sex.
It's a dystopian world created in frightening detail by author Louise O'Neill in her debut novel, Only Ever Yours, which has drawn comparisons to Margaret Atwood's classic A Handmaid's Tale, and has just been nominated for the Bord Gais Energy Irish Book Awards.
We caught up with O'Neill (29) at home in Clonakilty, west Cork, where she has lived since moving back home from New York. She worked for Elle magazine, a 'dream job' in the fashion world that in part influenced this debut work.
O'Neill has written openly and movingly about her experiences with an eating disorder, and this too seeps into Only Ever Yours, where the teenage girls are encouraged to become obsessed with calories and weight, and take diet pills if necessary.
The world of Only Ever Yours is clearly patriarchal, and O'Neill demonstrates how this is damaging not just to the female characters but also the males who inhabit it.
"Patriarchal society encourages women to not feel good and tear women down and see them competition," she says. In Only Ever Yours, the young women are pitted against each other, and encouraged to see friends as competition.
The Margaret Atwood comparisons came as a surprise to O'Neill – she laughingly proclaims them "a little bit ridiculous" – but reading The Handmaid's Tale at 15 changed her life.
"I think that was the first time I really remember putting down a book and thinking my entire perspective on life had changed," she recalls. "That brought home to me the power of literature."
This is because it was the first book that introduced her to the feminism that informs Only Ever Yours. It gave her, she says, a new vocabulary to express her thoughts about society.
A culture of obsession
Only Ever Yours is about obsession: with looks, the body, the opposite sex, social standing, and food. The core relationship in the book is between protagonist Frieda and her best female friend Isabel, who are navigating their final year in school, a time when they will find out if they have been chosen as a 'companion' to a boy. The pressure on them to look good is as intense as the girls' relationship.
This idea of self-obsession is something that O'Neill recognised when looking through some of her own teenage diaries. "It was just this obsession with what people thought of me… was I good enough, was I pretty enough. Comparing myself constantly. I was so stuck in my own head with these negative dysfunctional behaviours".
She recognises how consuming – and common – it is, and has channelled that into her characters' small but intense lives. The young characters frequent a site reminiscent to Facebook, with social media being used to ostracise and intrigue.
When describing having an eating disorder, O'Neill recalls "how much I really believed that happiness is tied up with this achievement of unattainable physical ideal" and how trapped she felt in that. "I felt so empty, it was like a black hole inside me. No matter how much I ate or weight I lost, it was just never full."
These days she has techniques to cope with the remnants of this time.
"It does flavour the book because it's such a huge part of my life and was such a huge part of my life when I was buying into patriarchal society," she continues. "Even working with fashion and when I was really believing that when I was thin and fashionable then I would be happy; and how obsessed I became with buying a new dress, buying a new pair of shoes, looking a certain way."
Her characters, too, seek consolation and happiness in the external.
Since taking up yoga, O'Neill has seen yet another shift in her thinking, beginning to examine "how do I feel inside as opposed to how I look" – which has been a revelation for her.
#Open journalism No news is bad news Support The Journal

Your contributions will help us continue to deliver the stories that are important to you

Support us now
She tries to bring that feeling of obsession and emptiness to the characters, and the impact of the futility of this obsession is hugely present.
On recent library tours, she has met many Irish teenagers, and remains hopeful that the societal pressures on them to become obsessive about looks or weight can be overcome. "I absolutely love meeting teenagers, I just love it, especially teen girls. I really enjoy spending time with them and I feel like they kind of respond to me," she says.
She has found them very articulate on the concept of feminism, and notes how teen girls are more exposed to positive information on the internet, through feminist sites like Rookie, Jezebel and XOJane. She's also been pleasantly surprised by the amount of men who "picked [Only Ever Yours] up and loved it", and how receptive teen boys have been during her library talks.
Writing into the future
O'Neill is working on the second of her two-book deal with Quercus, a contemporary novel set her own west Cork. By starting the draft before Only Ever Yours was released, she managed to avoid the pressure to pen a similarly dystopian tale.
The themes aren't unconnected, however – this new book deals with rape culture and "the male entitlement to the female body". It's due out in August 2015.
She has received huge praise for her debut, but Louise says she doesn't always look to others to gauge how well she's doing.
"That is tricky; you do absorb it in some levels," she admits. "I wrote this story in the way it felt it needed to be written and you hope obviously that people are going to respond to it. And it has been incredibly gratifying, the emotional response people have had for it."
To vote for your favourite author in the Bord Gáis Energy Irish Book Awards, visit the official website. The awards will take place on 26 November and voting is open until 21 November.