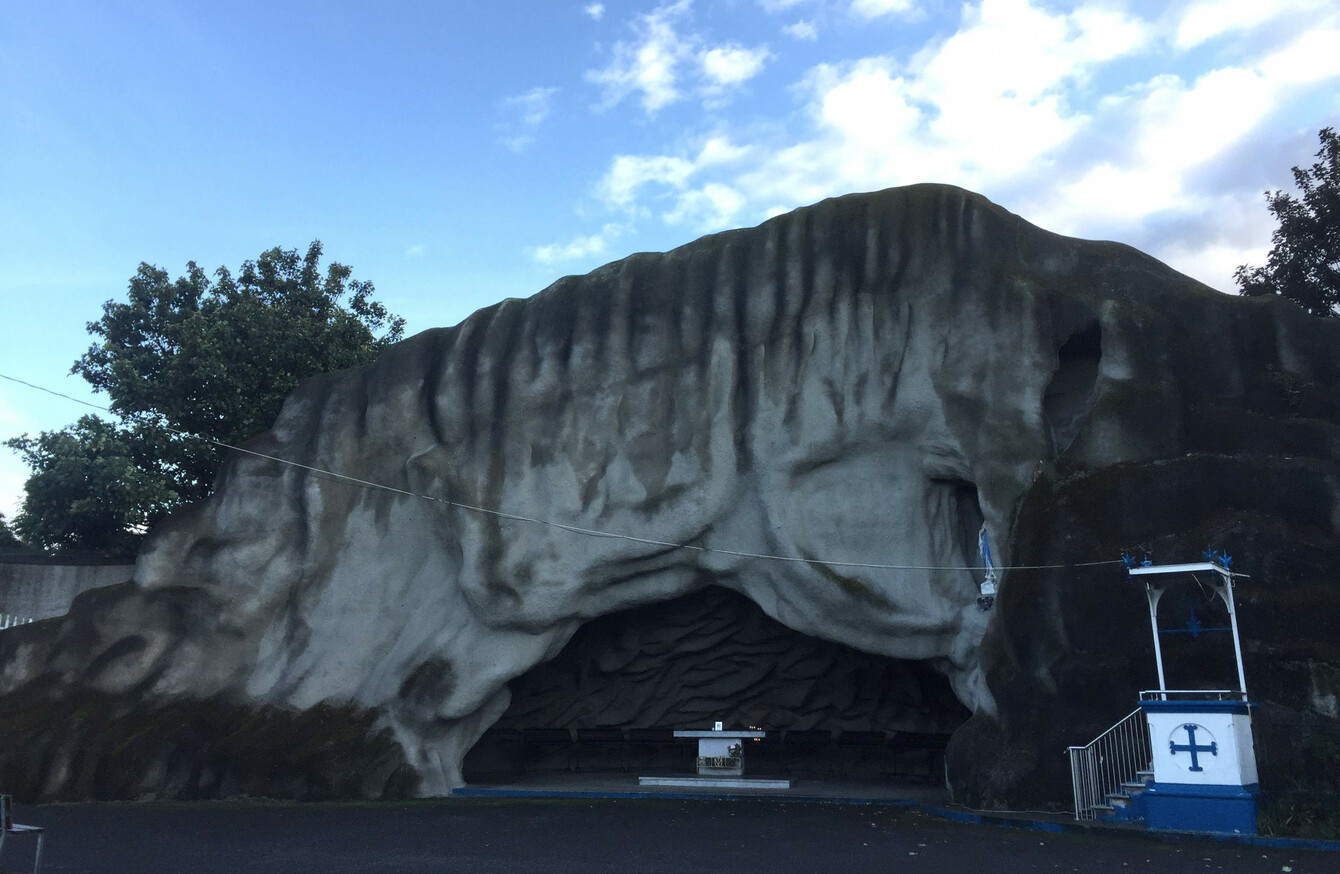 Image: Zara Hedderman
Image: Zara Hedderman
NESTLED BETWEEN THE Phoenix Park and the Irish Museum of Modern Art, you'll find an unusual attraction in Dublin 8. 
On Tyrconnell Road, in the grounds of Mary Immaculate Church in Inchicore, there is a full-size replica of the grotto at Lourdes – a site visited annually by countless pilgrims worshipping the Virgin Mary.
How did this shrine, honouring the place where Our Lady is believed to have appeared to St Bernadette in 1858, come to exist? And who built it?
Known as both 'The Irish Lourdes' and 'The Oblates Grotto', the structure is a popular feature at the church.
At 40 metres wide and 15 metres tall, the edifice, made from reinforced concrete, is almost an exact replica of the original Grotto in Lourdes. It also includes a niche that holds a statue of the Blessed Virgin Mary. 
The idea for 'The Irish Lourdes', was conceived in 1883 following the first Irish pilgrimage to Lourdes, France. Fr William Ring, of the Oblate Order, led the mission. 
Upon his return to Ireland, Fr Ring spoke about building a replica of the Lourdes Grotto. This plan was shelved, however, until 1924 when Fr Michael Sweeney recommenced discussions to build the Grotto.
On The Missionary Association of Mary Immaculate website, it claims that Fr Sweeney wanted "those who would be unable to undertake the journey to Lourdes" to still have the opportunity to "express their devotion to Our Lady in Ireland."
Construction of 'The Irish Lourdes' commenced in 1928, and the building of the shrine was completed by locals – "men from the Railway Works" in the neighbourhood, according to Oblate Parish Inchicore.ie. The construction was overseen by Fr Patrick McIntyre who had taken "measurements from the original on several trips to Lourdes", according to Buildings of Ireland.
The Grotto at Mary Immaculate Church was opened with a mass on by the shrine on Sunday May 11, 1930. In a report of the day, featured on his website, historian Turtle Bunbury detailed "a crowd of 100,000 [people] as Archbishop Byrne gave the Grotto his blessing."
Today, people visit 'The Irish Lourdes' shrine at Inchicore's Mary Immaculate Church, regularly. You'll find large gatherings at the Grotto during the Novena to Our Lady of Lourdes which takes annually between February 2 until 11.