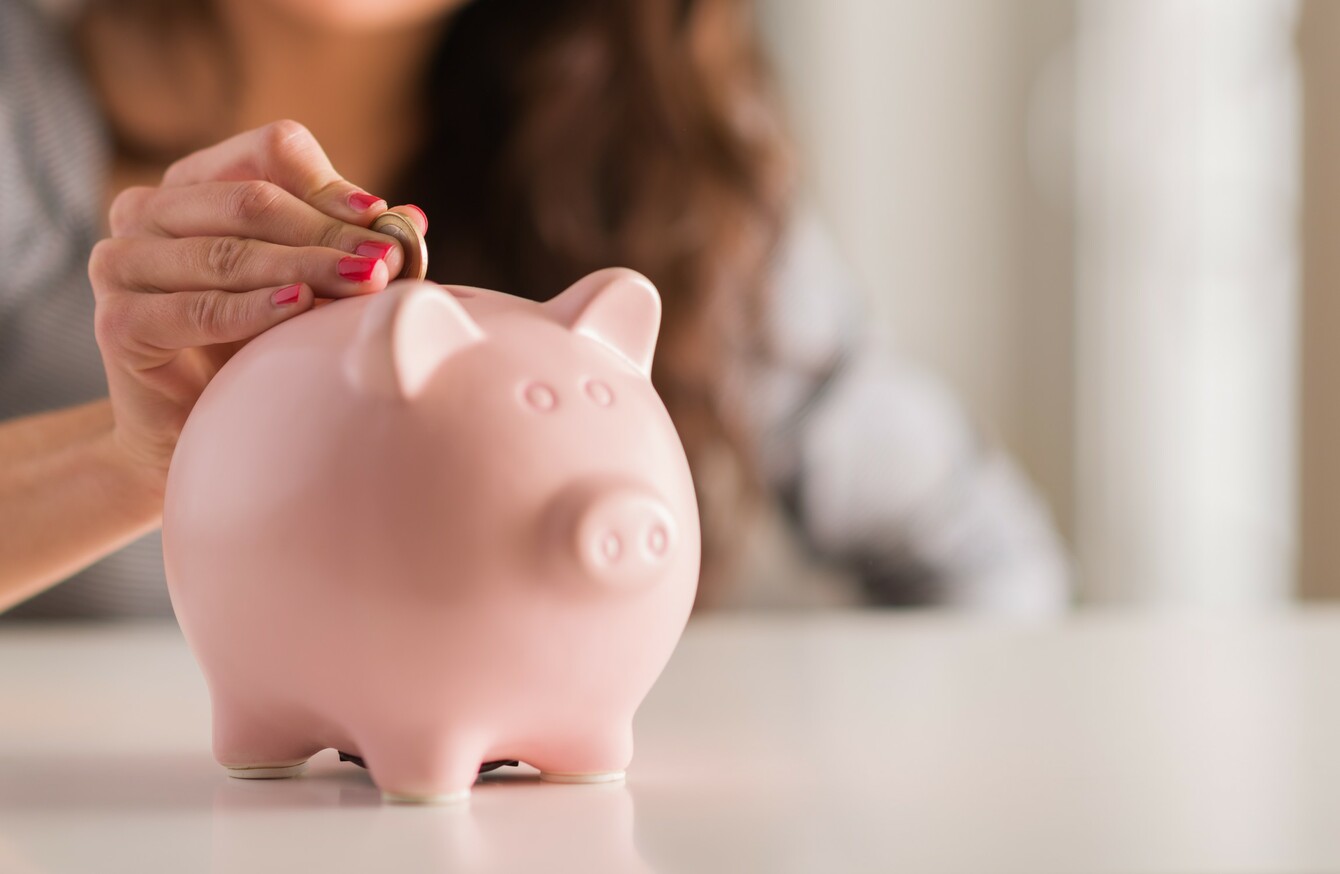 Image: Shutterstock/Krakenimages.com
Image: Shutterstock/Krakenimages.com
SAVING MONEY IS a core part of almost every big life stage – and buying a house is one of the biggest life stages of all.
The thought of saving toward a large lump-sum goal like a mortgage deposit can throw up different feelings for everyone. For some, it's a welcome challenge, while for others, it can be a little daunting.
Like anything else though, once you get into the habit of putting money away each month, it becomes easier to maintain that pattern.
So where are you at with your savings goals, what could be improved and what should you be giving yourself a pat on the back for?
Answer the questions below to compare your savings habits to other readers. Each time you give a rating, you'll see how your number matches the overall reader average. Let's start at the beginning, with your general attitude to saving…
1. What's your savings personality?
Already a lifelong saver? Nice going! But if you're the type who's not thrilled by the idea of building up a nest egg, here are some pointers…
Put a positive spin on things: "Take a mindful approach to saving, rather than turning it into something you 'have' to do," suggests Kelvina Galavan, budgeting coach and founder of Mrs Smart Money. "You work hard for your money, so slow down and really consider how you spend and save it."
Have a no spend day: "Aim for at least one day a week where you don't spend any money beyond essentials and groceries," says Kelvina. "This is a great trick for encouraging mindful saving – and you might find you can manage more than one no-spend day a week." 
And if you haven't already – set up a savings account: It pays to save, and just starting a separate savings account is a great first step. That way, you can track your progress to see just how well you're doing. Compare savings account types and find the right one for you using permanent tsb's handy comparison tool here.
Now that you've considered your savings personality, let's see how close you are to getting that mortgage deposit together…
2. Where are you at right now?
Happy with your progress to date? Great news! But there's always room for improvement. "People have become more and more aware of their spending and saving habits in recent months," says Paddy Delaney, independent financial planner with Informed Decisions. Below are some more tips for reaching your savings aims quicker…
Set a goal and commit to it: Have a figure in your head that you want to reach, like a lump sum amount for your mortgage deposit. Doing this will motivate you to save more regularly. If you want that vision of your dream home to become even clearer, use permanent tsb's Mortgage Calculator to figure out how much you'll be able to borrow, as well as calculating your monthly repayments.
Top up your savings when you can: "Some people have found they have more left in their account at the end of the month these days, while other people may be earning less and so can't save as much as they'd like to," says Paddy. If you do find you have some funds leftover at the end of the month, put an bit extra away. 
Up next – let's see how sharp your budgeting skills are… 
3. Are you wise to the budgeting basics?
Time to give yourself another well-deserved pat on the back if you're already a budgeting pro. But if you're the type who's dreaming of payday by one week into the month, here are some smart tips to get you closer to your mortgage goals…
Look at your monthly incomings and outgoings: The first step is sitting down with a pen and paper (or laptop screen), says Paddy. "Figure out what you're spending and saving, and look at ways to decrease the money going out."
Set your own Budget Day each month: "A key principle that many people find helpful is to only spend what you have left after putting your savings away," says Paddy. "Work out that figure at the start of the month, rather than realising in week four that you've overspent."
And make the most of online tools: For example, the CCPC has a handy budget planner to help you tot up your income and expenses. You'll find more tips and tools on permanent tsb's Saving For Your Home hub.
Source: permanenttsbireland/YouTube
Start your journey home with permanent tsb. We know that buying your first place is a big decision, and we're here to support you every step of the way. Use our Mortgage Calculator to find out how much you could borrow, or book an appointment today.
Calculator results do not constitute an offer of a mortgage loan, nor is it legally binding and is for illustrative purposes only. Product eligibility criteria applies. Lending criteria, terms and conditions apply. Security and Insurance is required. permanent tsb plc. is regulated by the Central Bank of Ireland.