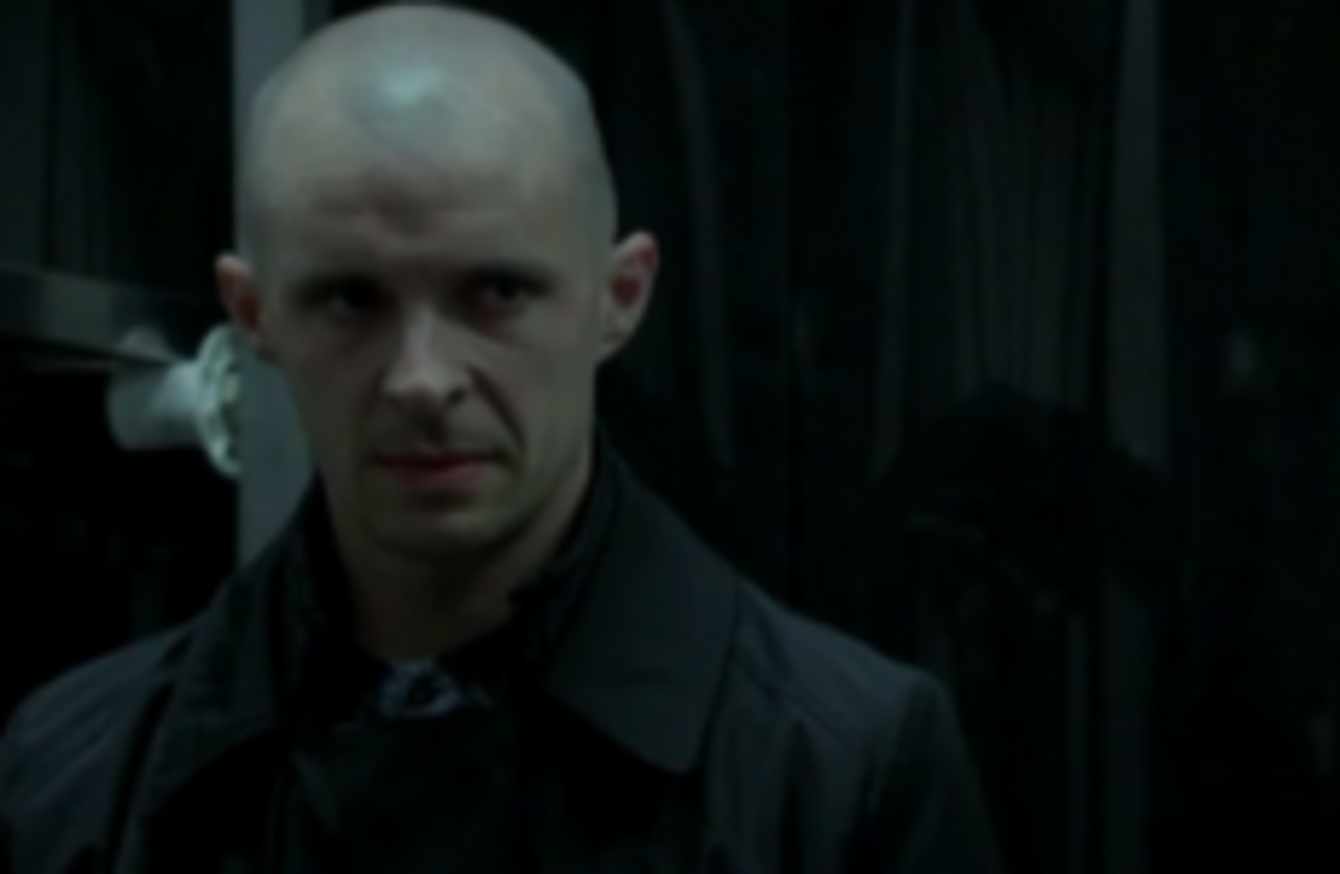 Image: RTÉ
Image: RTÉ
ANYONE WHO SAT through last Sunday night's episode will attest to the fact that watching Love/Hate can, on occasion, be moderately stressful.
As our own Amy O'Connor put it yesterday in her recap of the penultimate episode in the season, it was an emotional roller-coaster, on which the only emotions on offer were "worry, dread, stress and anxiety".
Well, one young people's charity has tapped into the fact that there may be a thing or two we can learn about mental health from the heightened events experienced by the characters in the drama…
The Dublin-based Reachout.com, which is aimed at teenagers and young people aged up to 25, posted a timely article on its blog after the show's broadcast, giving a quick run down on some of the mental health issues raised in the hour-long programme…
The full article can be viewed at their site — but here are a few examples….
Stress and anger management…
Issues of anger management and 

dealing with stress

 are certainly central to the plot. As the tension rises Nidge and Fran, in particular, struggle to deal with their emotions, both veering from being upset to uncontrollably angry at any opportunity.Properly processing these kinds of emotions can be a real problem for people for a variety of reasons, often because of an unwillingness or inability to openly talk about them. Approaching the show from this angle gives it another, more relatable dimension.
Rising tension…
One of the show's key themes is the need for its male characters to perform to a certain image of masculinity. There have been various instances during the show's run of this need bubbling over into uncontrolled violence and damaging, impulsive decisions.This has continued into this season, as characters compete with each other in a highly destructive and self-sabotaging way to prove who's tougher. This is something that we all see in different forms in various kinds of environments, from school or office scenarios to family life.
Alcohol and drug use…
The show has also done a good job of representing the reliance on 

alcohol and drugs 

in young Irish peoples' socialising- particularly this season. Again, this is probably linked to difficulties in expressing emotion and dealing with stress, and a need to escape or find relief. Most people are probably guilty of this to some extent at some stage. However, it often only makes matters worse.Everyone openly discussing their grievances would create a much more relaxed and less hostile environment for all concerned – but who wants to watch that?

— Reachout.com
Why?
Reachout.com's Naoise Kavanagh said the charity often used its blog to tap into current events in order to highlight mental health issues. The organisation also works on an ongoing basis with experts to create fact-sheets and guides on issues like anxiety, depression, bullying and relationships.
"Then the blog is the opportunity to have more topical stuff about mainstream mental health. It's about making the links to everyday," Kavanagh said.
Mental health is for everyone — even if you're not a drug dealing psychopath. It's something you need to look after.
Kavanagh said the charity had received feedback from counsellors working in third level colleges that students, young men in particular, were increasingly coming forward to ask about anger management issues.
NOTE: Going through tough times? You'll find more information for young people at ie.reachout.com.