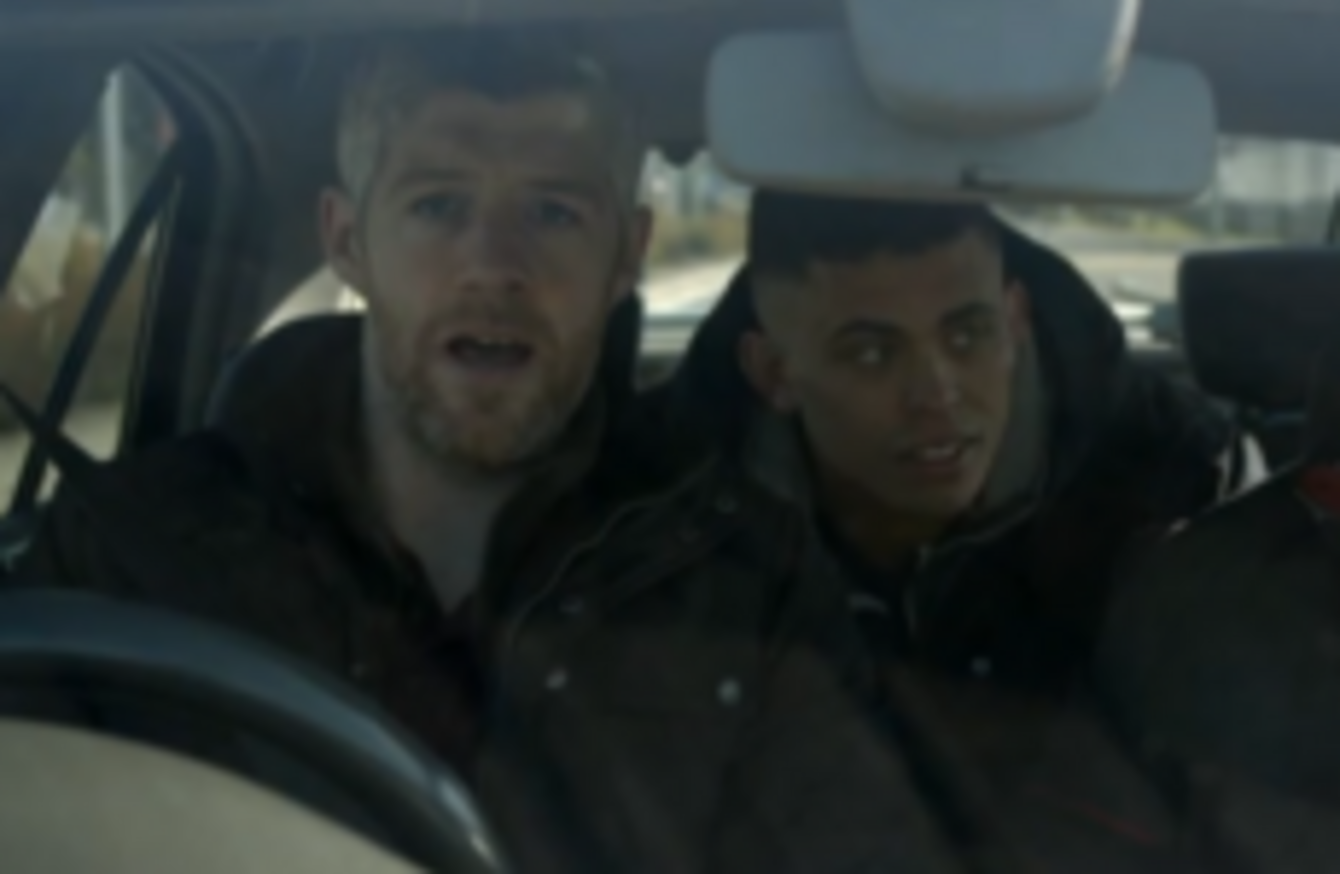 Detective Kieran O'Reilly behind the wheel. 'Acting'
Image: Screengrab/RTÉ
Detective Kieran O'Reilly behind the wheel. 'Acting'
Image: Screengrab/RTÉ
GARDA COMMISSIONER MARTIN Callinan has said there are "issues that to be addressed" regarding the appearance of a serving member of the force in last Sunday's episode of crime drama Love/Hate.
Detective Kieran O'Reilly, who has previously worked in undercover drug operations, plays a member of an elite unit cracking down on 'Nidge' and the gang in the latest series of the hit show.
Speaking today, Commissioner Callinan said a report was being compiled by a senior officer on how O'Reilly came to be involved in the production.
"I'm very aware of the programme and its huge audience, and at this point in time it's not appropriate to comment — other than to say I had a discussion with some of my senior colleagues who viewed the programme.
"We're of the view that there are issues that need to be addressed and a superintendent will review those issues now."
O'Reilly made his first appearance early in Sunday's episode, posing undercover as drug addict and setting up a garda sting operation. Later, he joins up with the senior detective leading the case against 'Nidge', 'Elmo' and the rest of the main criminal characters.