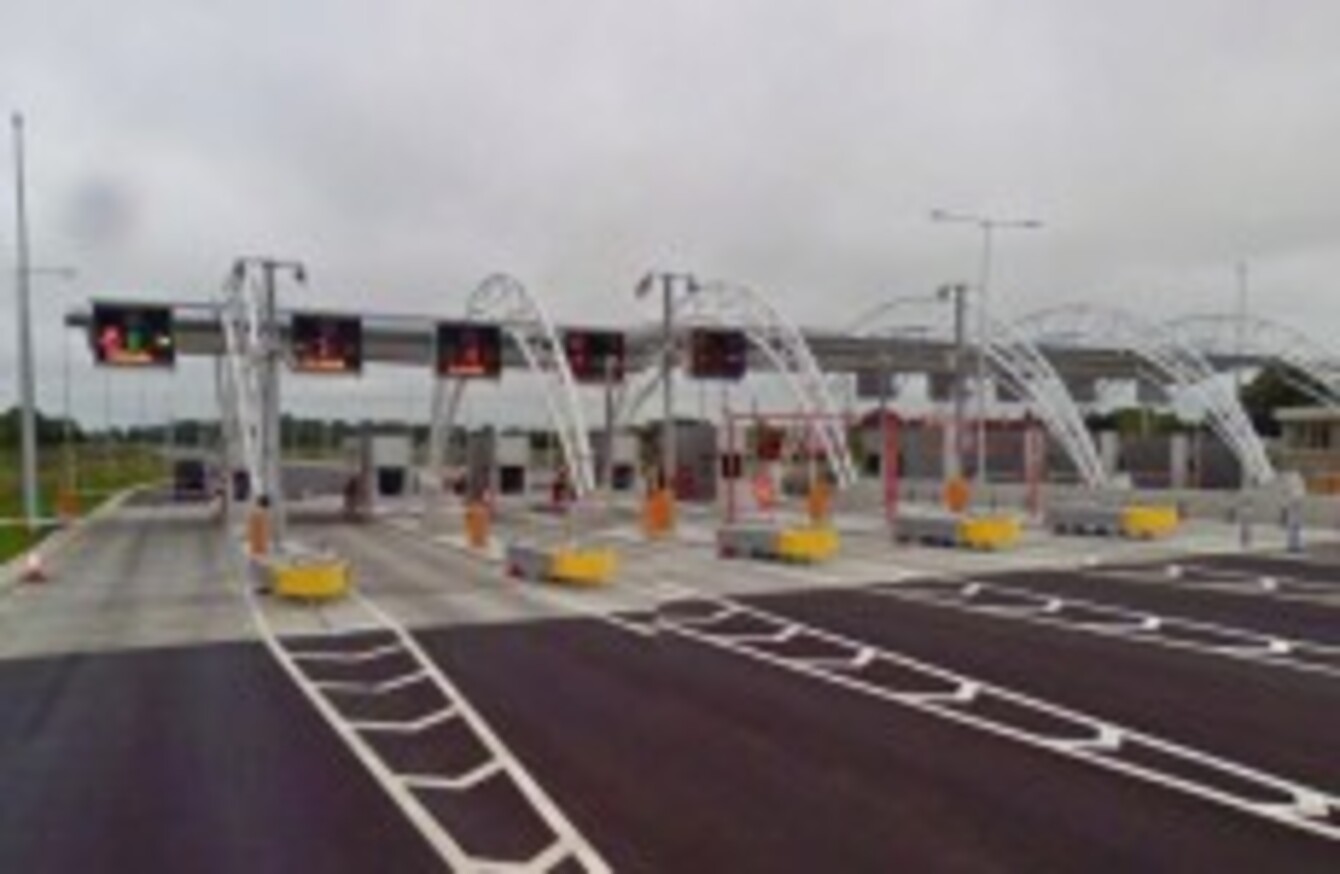 The M3 toll plaza
Image: Google Street View
The M3 toll plaza
Image: Google Street View
TWO TOLL ROADS, the M3 and Limerick Tunnel, could cost the taxpayer over €10 million a year for the next three years.
Under two separate agreements signed with the operators of the roads in 2006 and 2007, the Government will have to pay if growth of up to 4 per cent isn't realised on both roads.
The Limerick Tunnel guarantee, signed in August 2006, says that should the road achieve no growth this year, the government will pay €6.23 million. Should traffic on the road grow for 4 per cent, that payment would go down to €5.46 million. The cost to the taxpayer will grow year-on-year, with a zero per cent growth in 2015 possibly costing the State €8.17.
The agreement in relation to the M3 motorway, which runs from Clonee to Kells, was signed in April 2006 and guarantees operator Eurolink €2.9 million if there is a zero per cent rise in traffic this year. That figure could more than double in 2015, when the company would be entitled to €4.04 million.
Under the agreements, both signed by former Transport Minister Martin Cullen, the companies would be obliged to share in profits from the roads.
Transport Minister Leo Varadkar said that although he was against such deals, the State could not just stop paying. It has been proposed to make November a toll-free month on some toll-roads in order to entice truck drivers back to motorways.
"In a worst case scenario, more than €30 million could be spent over the next three years on these traffic guarantee payments.
This amount of money would go a long way in terms of road maintenance and upkeep, or would build a medium size new roads project (eg the Athy Bypass).
"I have committed to ensuring that no similar contracts will be signed in the future.
"Unfortunately, under the previous government these contracts were signed and as they are legally binding, it is not open for the State to just stop making these payments."