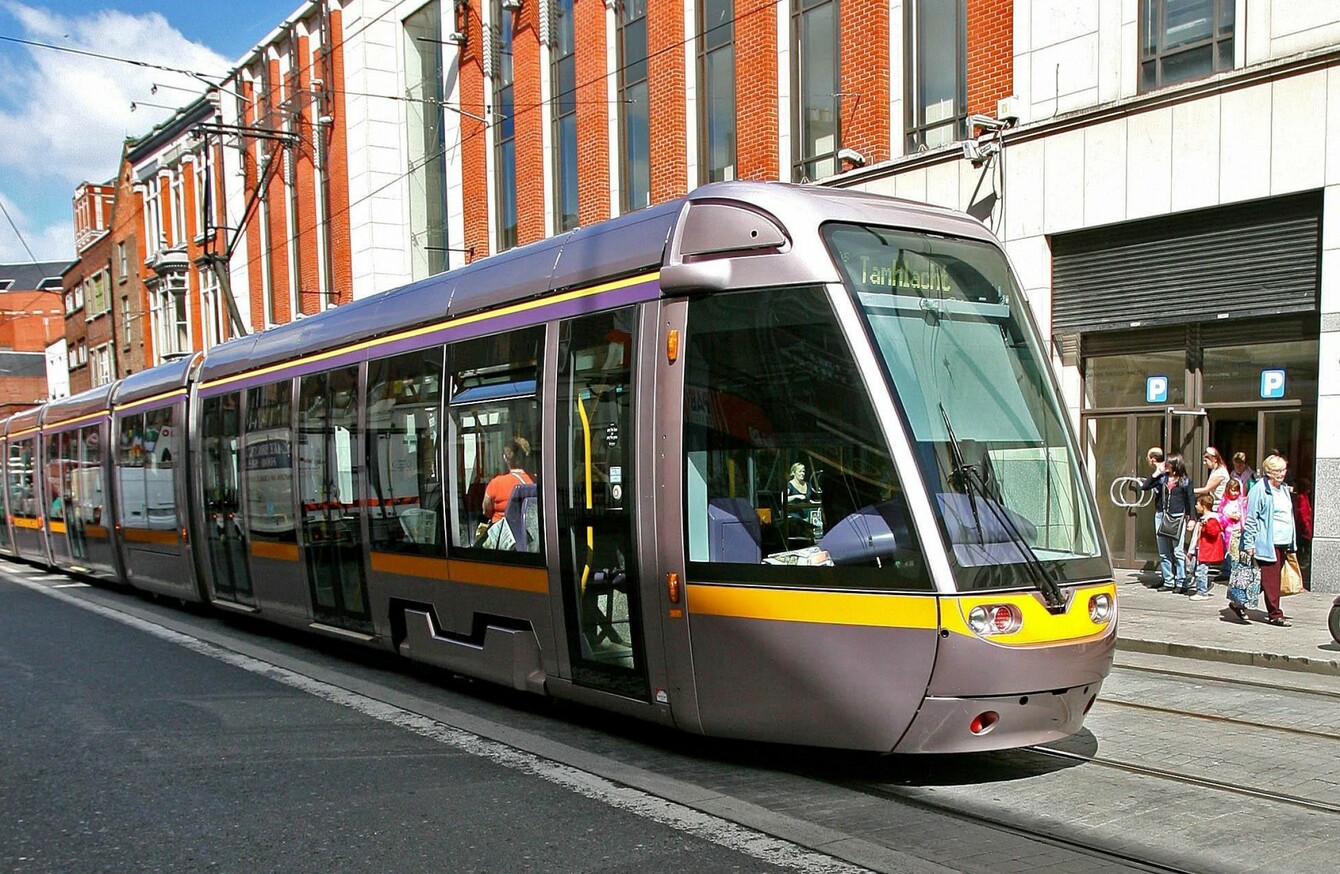 Image: Niall Carson PA Archive/PA Images
Image: Niall Carson PA Archive/PA Images
THE WORKS HAVE been going on since June 2013, but the end is finally in sight.
This December, the first passengers are set to board trams on the new Luas Cross City line but, before that can happen, extensive testing is set to take place to make sure every aspect of the new service will work exactly as it's meant to.
This Saturday 17 June, the people of Dublin will see an unusual sight as a Luas tram travels very, very slowly around the city centre, as all manner of tests take place on the new tracks.
Luas Cross City spokesperson Grainne Mackin told TheJournal.ie that this will be the first "gauge run" to make sure the new tracks work correctly.
Two trams will be taken off the Red Line and placed on the new line between St Stephen's Green and Broadstone in Phibsboro.
Mackin said: "The trains are set to go at walking pace. It'll be quite a spectacle. It's set to go all the way through the city centre.
Because we'll be going at walking pace, from 7am till noon we'll have a tram moving very slowly through the city centre.
The slow march around the city will be escorted by gardaí and a number of Luas engineers. On board the tram will be just one driver, and another person relaying information from inside.
At half 11, the trams will stop at O'Connell Street for a photocall with Minister for Transport Shane Ross among those in attendance.
The current plan is to hold a similar test on Sunday 18 June, with the track between Broadstone and Broombridge in Cabra under the testers' scrutiny.
So what exactly will be tested?
"Every single inch of track," said Mackin. "From the electronics to the materials to the overhead cabling. All that stuff will be tested by a range of engineers."
The spokesperson said that the engineers will even be out with measuring tape to ensure everything goes smoothly.
"From the high tech to the low tech, we have to make sure everything is working," she said.
Saturday's test is the first in a series to ensure that the new Luas line is fit and ready for its planned December launch.
Over the next few months, trams will be tested on the tracks a number of times, before drivers begin training on the line in mid to late September.
Mackin added that substantial work has been done on footpaths and roads near the Luas, and the Luas works have been "beneficial to the city in that everything is being upgraded".
The Thomas Moore statue, meanwhile, is set to return to its home on College Street in the next few weeks, as the Luas works continue to wind down.
"This test next week is a really critical landmark for everyone involved," Mackin said. "It's a massive piece of work and we're in a sort of six month countdown now."