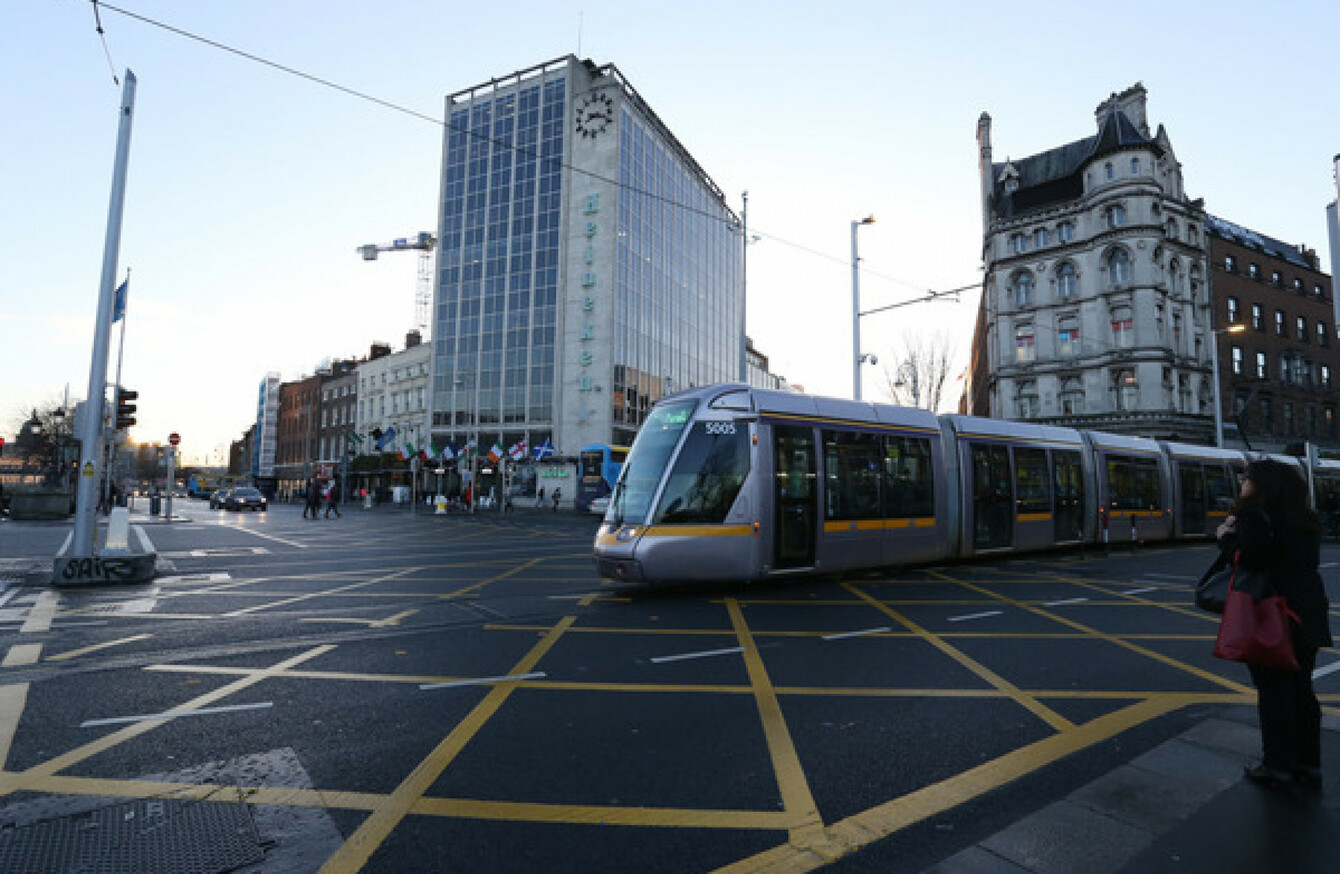 AFTER CONSIDERABLE TEETHING problems the National Transport Authority say congestion issues on the Luas Green Line have been resolved thanks to the introduction of the much heralded, longer trams.
March saw a spike in passenger complaints as the service struggled to cope with increased demand following the extension of the Green Line as part of the Cross City Project.
The majority of the complaints focused on overcrowding and frequency of trams.
The CEO of the National Transport Authority says the number of complaints have fallen off thanks to the reintroduction of the longer trams.
"Now we're back up to the operation that we wanted to be. We're going to be introducing a new timetable in June, unfortunately it's been delayed a month, and that will see improvements in terms of service delivery," Anne Graham told TheJournal.ie.
Longer trams
The timetable was delayed due to a fault which delayed the roll out of the longer carriages.
The problem has since been rectified and five of the seven trams are now in operation. The sixth tram will enter service in the next fortnight and the seventh is expected to come on-line in the next month.
The longer trams, which measure 55 metres compared with the standard Luas length of 40 metres, initially proved controversial with many blaming them for increased congestion in Dublin city centre.
In one incident a signalling issue caused the rear carriage of one tram to block traffic on the south quays. The trams can carry 380 passengers, 60 more than the standard length.
Passenger numbers rose 24% when the Cross City opened up late last year. That increase has been maintained and Graham forecasts that numbers will begin to climb again when the remaining trams come into operation.
"We're very satisfied that people are responding very well to the extension of the Luas Green line," she said.
3 million Leap Cards
The NTA chief also commented on the recent sale of the 3 millionth Leap Card. The card can be used to pay for public transport services in Dublin, Cork, Galway, Limerick, Waterford and Wexford.
"I would encourage those who have not signed up to Leap, to do so today. It is the hassle-free way to pay, eliminating the need to search for change for the bus or train," Graham said.
The scheme has generated over €633 million since its launch six years ago.