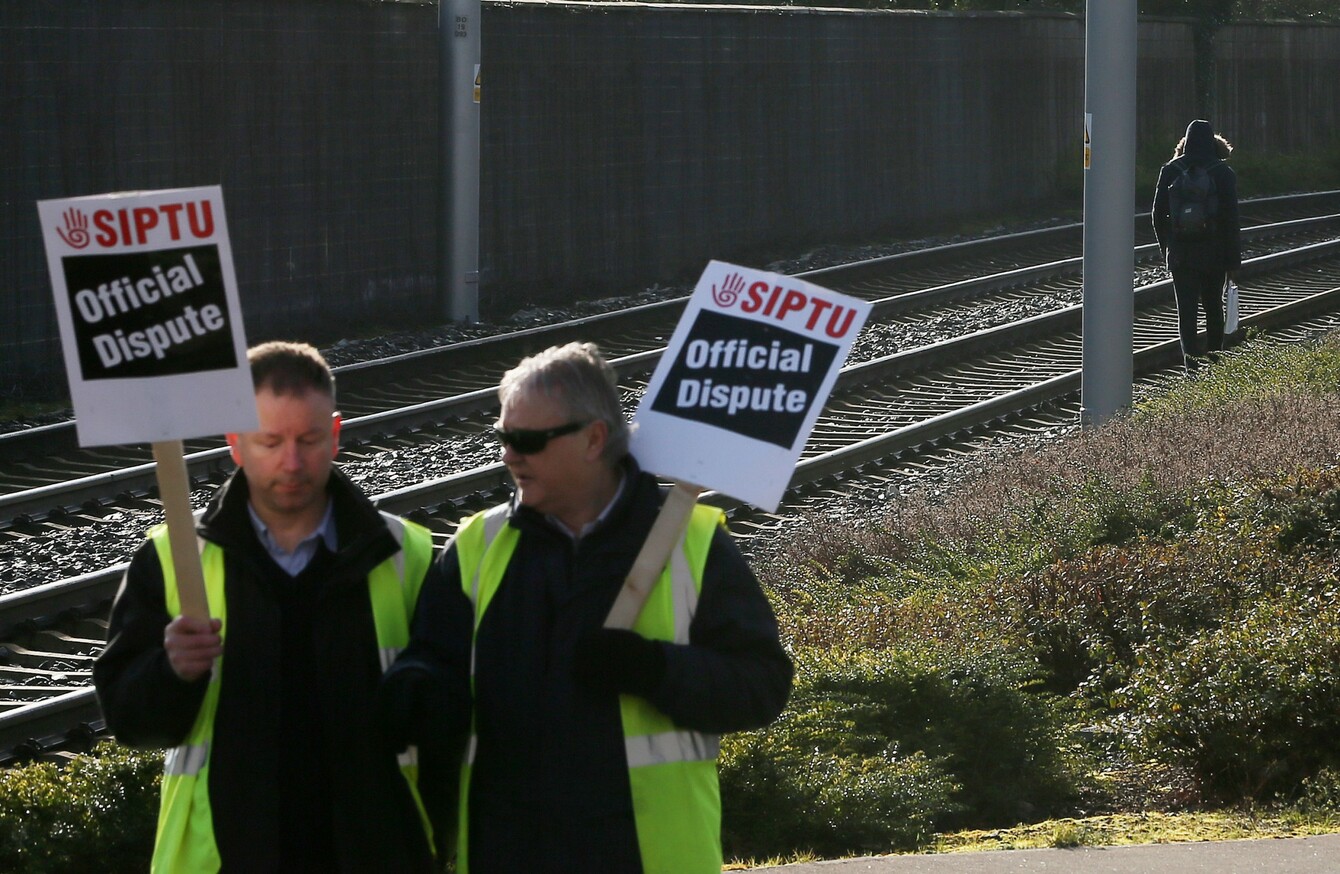 Image: Niall Carson
Image: Niall Carson
LUAS DRIVERS HAVE served notice on their employers Transdev that they will strike on 2, 3, 23 and 24 April.
Drivers are already scheduled on St Patrick's Day, Easter Sunday and Easter Monday.
Siptu's Owen Reidy says that the strikes came after Transdev said it would talk to three of the four grades in the company, but not drivers.
"There are 250 employees in Luas, 170 are drivers," he told TheJournal.ie.
"We're back in the Workplace Relations Commission (WRC) tomorrow with the other three grades, but not the drivers."
Drivers had lowered a 53% pay claim to 27% over five years earlier this week, but talks at the WRC ended at an impasse after 11 hours of negotiation.
Reidy said that the company's decision not to negotiate with drivers was "ironic".
The irony is that the drivers have moderated their pay claim and offered to suspend the work to rule.
"They won't talk to the drivers so the drivers have no option but to keep announcing actions."
Transdev's Gerry Madden said that customers and businesses were the losers in the dispute.
"The public will have no tram service for St Patrick's Day, no tram service for Easter Weekend and now no tram service for two weekends in April.
"Transdev is willing to talk with the Driver grade in the WRC but have stated that those talks will only be meaningful if the pay claim is modified to a reasonable point.
"I am disappointed with the notice served today and the total disregard being shown to the public".