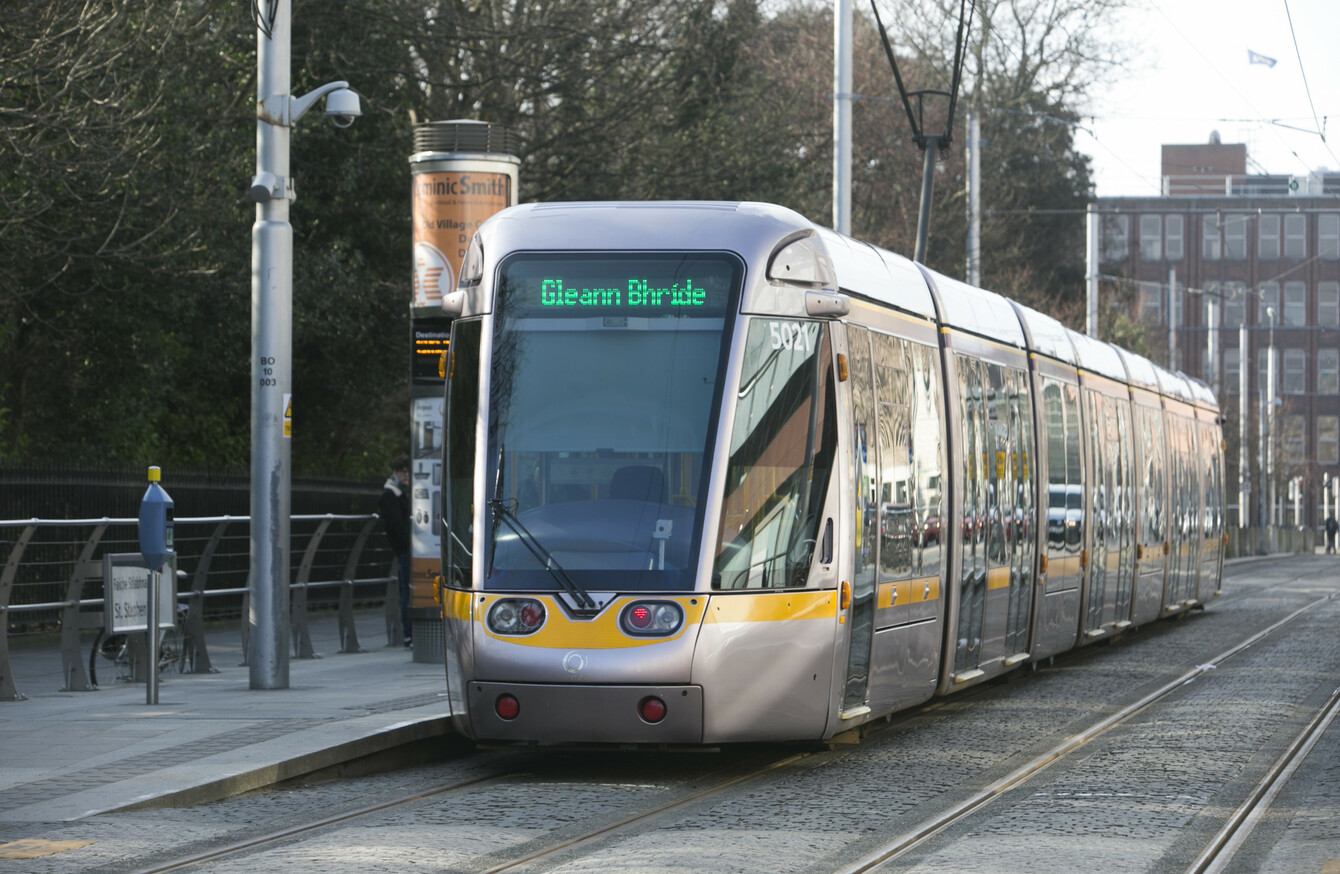 Image: Leah Farrell/RollingNews.ie
Image: Leah Farrell/RollingNews.ie
THE TRAMS ON the Luas Green Line are set to get bigger, thanks to an investment of around €100 million.
The line, which links St Stephen's Green to areas such as Dundrum, Stillorgan and Leopardstown, will soon be able to carry an extra 1,760 passengers per hour in either direction.
The existing 26 Green Line trams will be lengthened, and a further eight additional trams will be added to the fleet.
The project is set to commence at the beginning of 2018, following on from the Luas Cross City expansion, which is set to open next month.
When the project is finished, the capacity on the Luas Green Line will be 8,160 passengers per direction per hour based on 24 trams an hour.
Minister for Transport Shane Ross said: "The new trams will allow for 60 additional passengers to be carried per tram – a total of 369 people per tram in all.
This is a follow on project from Luas Cross City which I look forward to launching on December 9th. A complementary project to lengthen the platforms at Green Line stations is also near completion. All these initiatives combined will add greatly to the choice and experience of the travelling public and ease congestion in the city.
Ross added that these new Luas expansions were "all great news for our public transport system".
The National Transport Authority has found that the Green Line is currently operating at capacity during peak times, with crowding common between the Balally and Ranelagh stops.
Its surveys suggest that some people aren't using the Luas at these peak times due to the packed trams.
The direct cost of the Green Line enhancement have been put at around €78 million. Add in indirect costs, maintenance costs and annual operation costs, the Department of Transport said the project will cost in excess of €100 million.