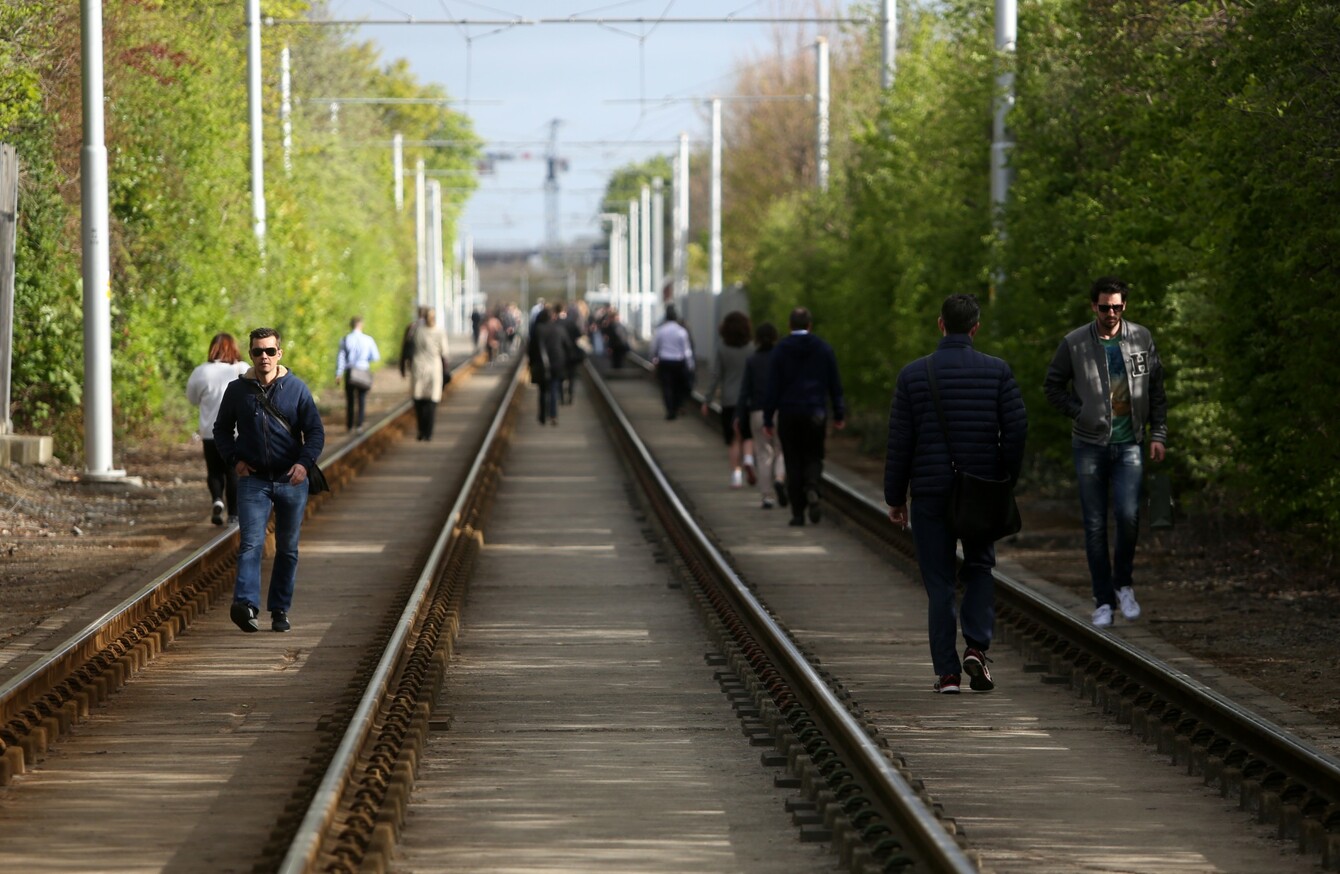 Image: Sam Boal
Image: Sam Boal
WITH YET ANOTHER Luas strike due to take place today, customers are being told they can apply for a refund for every strike day so far this year.
Passengers who hold 7-day or 30-day tickets or taxsaver Leapcard can apply here for a refund for any or all of the strikes that have taken place since February.
Customers who hold a tax saver commuter ticket will be refunded an average daily rate of €2.49, a Transdev spokeswoman told TheJournal.ie.
Meanwhile, 30-day ticket holders will receive a refund of €3.14 for every strike day that has taken place so far.
Today marks the 12th day of strikes since a dispute broke out between staff and management earlier this year over pay and conditions.
Yesterday, Transdev appealed to trade union Siptu to call off the strike today to allow for fresh talks.
Managing director Gerry Madden said the company appreciated customers' understanding, "as we seek to achieve a fair resolution".
But he said the company was not prepared to reach an agreement with drivers that exceeded the 13% per cent pay rise over three years.
Negotiations on a deal broke down in April after Transdev baulked at a 26.5% claim by drivers. The three other grades at the company voted to approve the 13% claim.
"We have no desire to prolong this dispute and for our part will make ourselves available for discussions immediately if Siptu and local driver representatives believe that such a basis now exists," the statement said.
If the strike continues, Transdev said it will consider "other lawful means of bringing this dispute to an end".
"However we are not prepared to put the LUAS service at further risk during the State Examination period which would be very disruptive to students."
Siptu has scheduled further strike action for Friday 28 May as well as more stoppages in June.