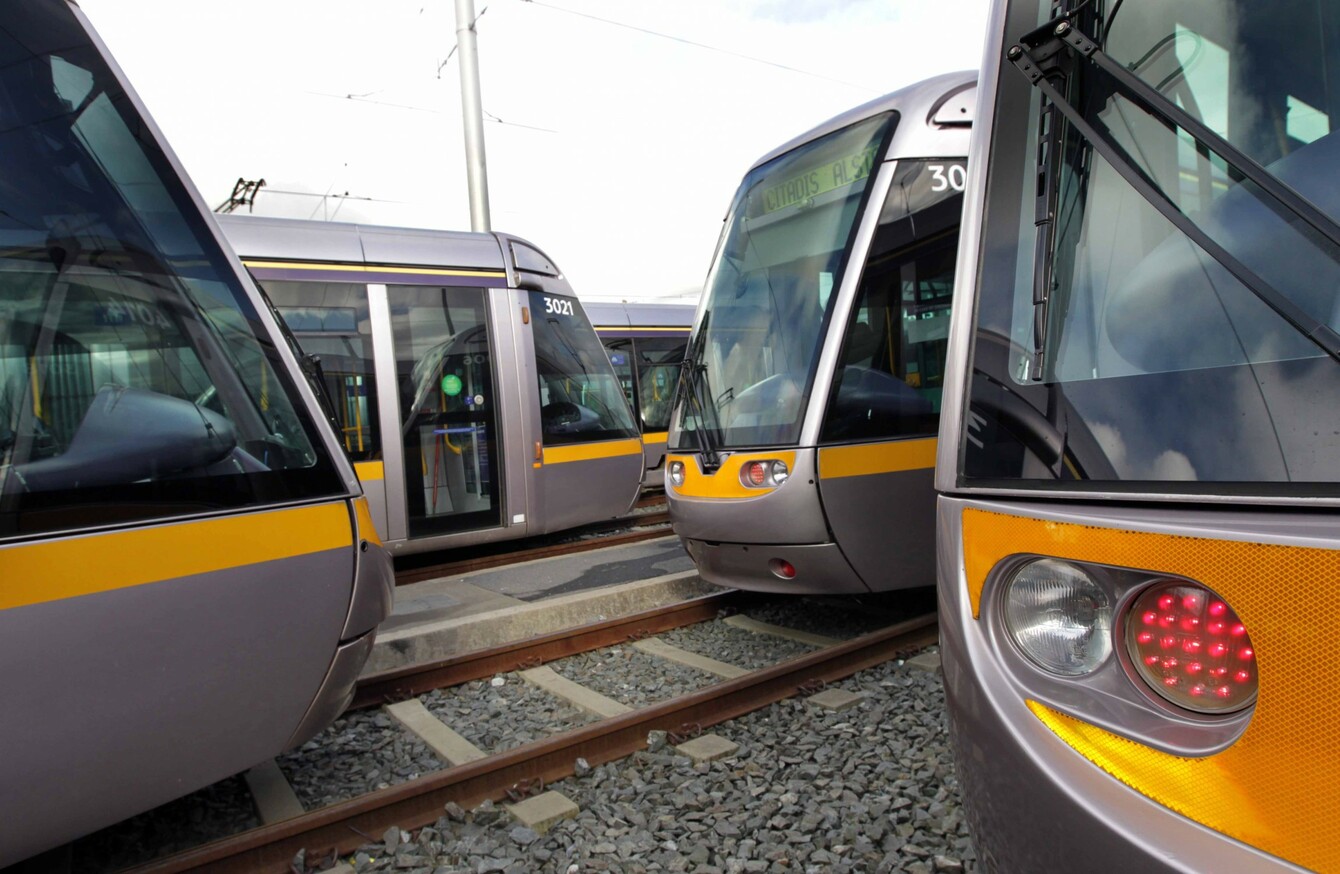 Image: Mark Stedman
Image: Mark Stedman
Updated 9.25pm 
LUAS DRIVERS HAVE reduced their pay claim significantly, a union official has confirmed.
The two sides in the dispute were back at the Workplace Relations Commission today in a bid to avert three further planned stoppages on St Patrick's Day, Easter Sunday and Easter Monday.
However, as the meeting came to a close a deal has not yet been reached.
In a statement, Transdev has said that revised demands by Luas ticket inspectors and supervisors are still beyond the company, but form the basis for further discussion.
The company has said that the 'bottom line' positions for drivers and traffic supervisors still did not provide "any realistic basis" for negotiations.
It has said that it wishes re-engage with Siptu to determine if a basis exists for resolving the dispute.
Another planned strike, for tomorrow, was called off last week. 
Drivers have been seeking increases of between 8% and 53%. They've staged four days of strike action so far.
Speaking on his way into the talks today, Siptu's Richard McCarthy confirmed to reporters that they had reduced their pay claim – without giving further details.
However managing director of Luas operator Transdev Ireland Gerry Madden said that even if the union reduced its claim by a significant amount, making progress would be tough.
"If they modified it even by 70 or 80% that would still be a very significant pay claim for any employer to have to deal with – but that's what today's about, let's go in there and be open-minded and we'll get some sensible conversations going."
- First published 12.20pm