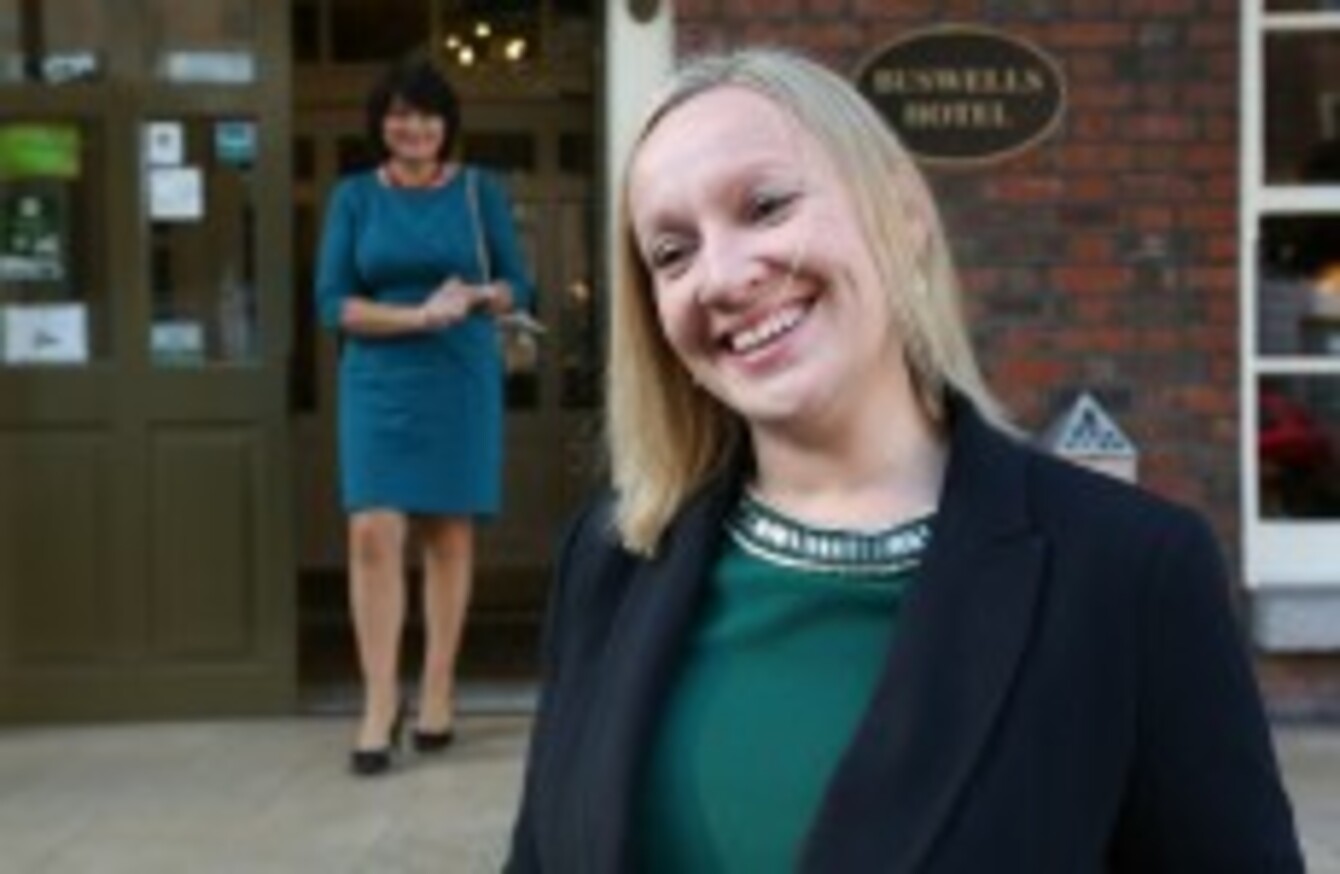 Lucinda Creighton with fellow RA member Fidelma Healy-Eames in the background.
Image: Laura Hutton/Photocall Ireland
Lucinda Creighton with fellow RA member Fidelma Healy-Eames in the background.
Image: Laura Hutton/Photocall Ireland
LUCINDA CREIGHTON AND Billy Timmins, two members of the Reform Alliance, have insisted that the group's first national conference in Dublin later this month is not part of plans to set up a new political party.
News that the grouping of former Fine Gael TDs and senators plan to hold a conference or "national conversation on Ireland's future" at the RDS in Dublin on 25 January has fuelled ongoing talk that a new party is in the offing.
The conference is expected to hear from high-profile economist David McWilliams among others, with independent TDs and Shane Ross and Stephen Donnelly set to be invited.
Donnelly said yesterday he doesn't know if he will attend the event, saying he hadn't given it any thought.
It has been suggested that he could join a new party formed by the Reform Alliance, but both Creighton, the group's most prominent member, and Timmins insisted yesterday there are no such plans at present.
"Literally, we're doing what it says on the tin, we just want to engage and see more people interested in politics," Creighton told TheJournal.ie saying it is "not something we've been discussing".
However she said that "there's a space" for a political party adding she held this view even when she was a member of the Fine Gael parliamentary party.
The former Europe Minister was expelled from the Fine Gael parliamentary party along with Timmins and four others, TDs Terence Flanagan and Peter Mathews and Senators Paul Bradford and Fidelma Healy-Eames, after voting against abortion legislation last July. Ex-Fine Gael TD Denis Naughten is also part of the group.
'No egos in the RA'
Timmins said the conference "is what it is", insisting: "It's a one day conference to formulate ideas… not part of any overall great scheme plan."
Creighton said that plans for the day-long event have been in the works since December, but insisted that it will not be a "flash production" like a party ard fheis with motions and keynote speeches.
"It's open to anyone and everyone. People will be entitled to speak and the only restriction will be time limits… but people can say what they want," she said.
The conference will focus on three "key areas of reform" – political reform, the economy and health – and the RA also promises a "live twitter stream" of reform ideas that have been submitted via its website.
Creighton, a Dublin South-East TD, said that five or six members of Fine Gael – not TDs – have been in touch about attending the conference and said that the open invitation extends to ministers and government backbenchers.
She said the alliance is "interested in anybody who is interested in reform… genuinely implementing reform and not just talking about it".
The conference is expected to cost a "few thousand euro" and is being paid for by members of the alliance out of their own funds, she said.
The grouping has not yet set up a bank account, but will be required to do so after registering as a 'third party' with the Standards in Public Office Commission (SIPO) in order to raise funding for research.
Timmins, a Wicklow TD, added that the organisation of the conference has been "a combined effort" and added: "There are no egos in the Reform Alliance".