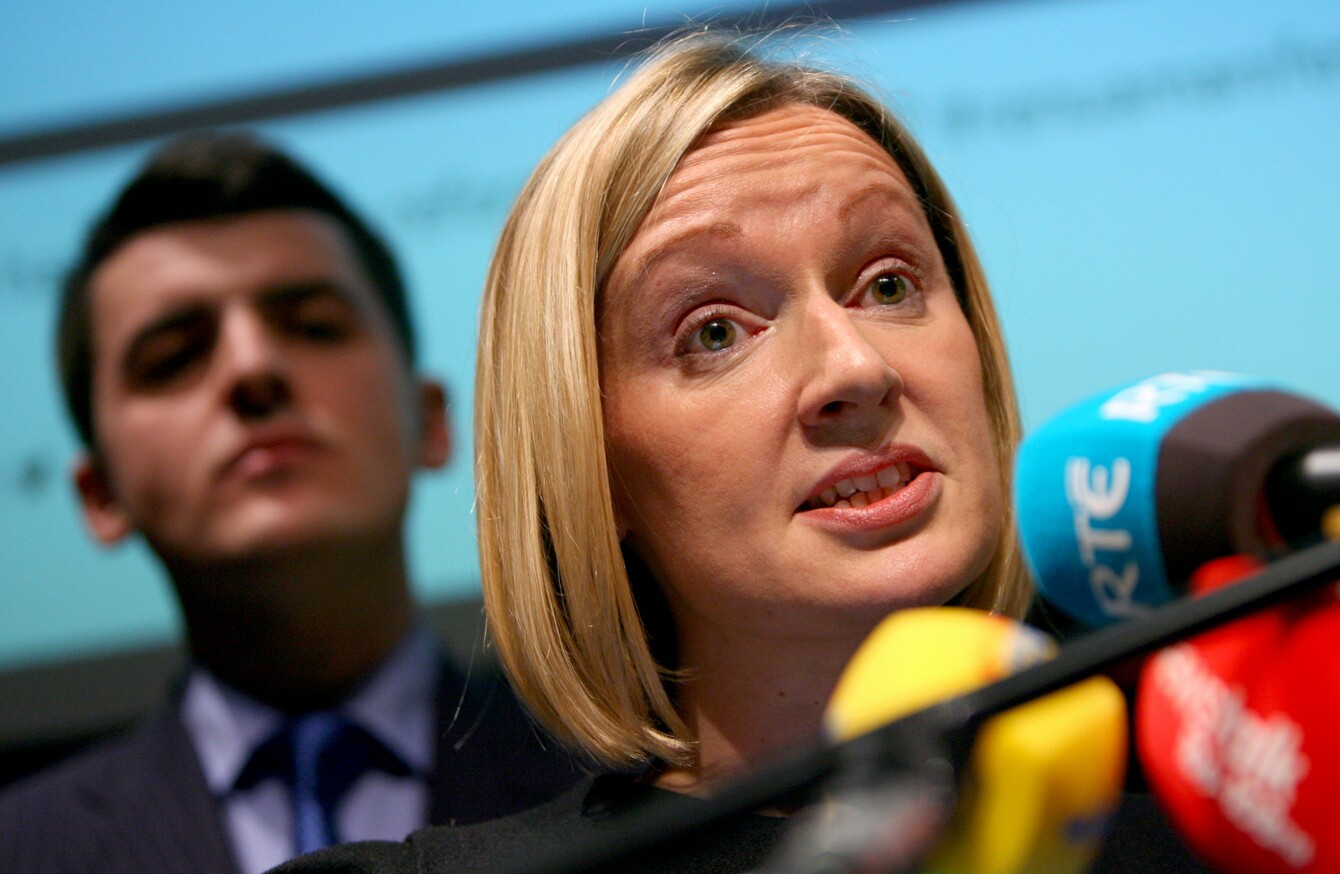 File photo
Image: Mark Stedman
File photo
Image: Mark Stedman
LUCINDA CREIGHTON HAS accused Independent News and Media (INM) of orchestrating an "unrelenting and unprecedented smear campaign" that she said was designed to unseat her from Dáil Éireann.
Creighton made the statement this morning in Portlaoise as she stepped down as leader of Renua Ireland, following the party's disastrous general election performance.
Renua failed to get one TD elected to the Dáil, and its three sitting TDs – Creighton, Billy Timmins and Terence Flanagan – all lost their seats.
Timmins has since left the party, as has its former director of communications John Drennan.
Speaking at the National Members' meeting this morning, Creighton said that she did not expect to be "departing the political stage" as early as she was.
"I did not imagine I would be departing the political stage as early as this, but democracy is a humbling experience," she said.
I relished every moment of elected office, as a councillor, TD and Minister. They were the proudest years of my life.
Creighton said that if Renua had representatives elected, the party would have held the powerful to account.
She said this while taking aim at Enda Kenny for his failure to rule out the support for government of Independent Tipperary TD Michael Lowry during the election.
"I did this in the face of an unrelenting and unprecedented smear campaign from Independent News and Media designed to unseat me from Dáil Éireann," said Creighton.
 "Mistakes that we made"
Creighton acknowledged "key mistakes" that the party had made during the election campaign which had led to their failure.
She said that the Flat Tax proposal (whereby all citizens would pay the same rate of tax) "never captured the public imagination" and that it was "wrongly depicted" as a policy for the rich.
She said that party failed in its presentation of the proposed measure and that it was something the party could learn from.
"Everyone in Renua Ireland shared the goal of making work pay but we should, and could have presented our tax policy in a way that was not seen to divide society but instead reward it," she said.
She also said that the part "failed to shine a light" on its lesser known candidates and that the party "should and could" have done better in this regard.
She said that the party had gotten much right, and that she would "welcome" other political parties stealing their policy proposals.
She also said that she regretted that Eddie Hobbs did not run in the election.
New Voices
Creighton finished her speech by saying that there were members of the Oireachtas who "can and will make a difference" but that more were needed.
She singled out Denis Naughten as well as her former party colleague Leo Varadkar as people who would reform current Dáil practices.
She also said that it was now time for the "new voices" of Renua to be heard.
"It's time for me to move on from leading RENUA Ireland and allow new voices to be heard," she said.
I leave my role as party leader perhaps more humbled, but no less proud of all that we have achieved together and what can be accomplished in the future.