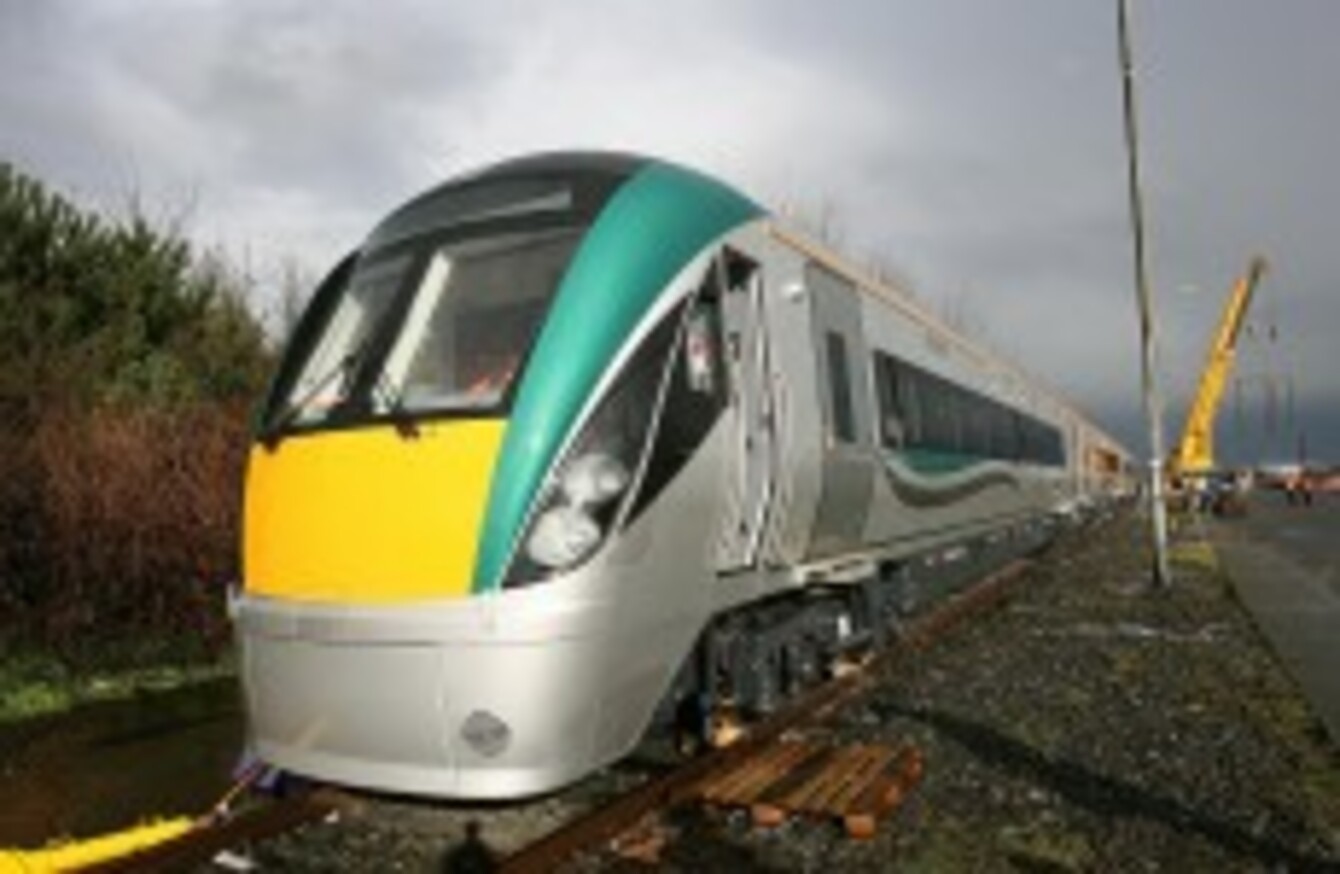 Iarnród Éireann are probing the incident (file photo)
Image: Julien Behal/PA Wire
Iarnród Éireann are probing the incident (file photo)
Image: Julien Behal/PA Wire
A COUPLE ESCAPED unharmed after their car was hit by a train at a level crossing in Galway yesterday afternoon.
The Irish Daily Star reports that Rachel McClean,19,  and Ryan Jones, 20, were just two inches from certain death after unwittingly driving on to a level crossing as they enjoyed a Valentine's Day break in Galway.
The incident happened at a level crossing in Murrough on the east side of Galway city at around noon yesterday.
The 9.30am train from Dublin to Galway was travelling at 115km per hour when it struck the car, smashing the front of the vehicle but leaving its two occupants unharmed.
McClean told the newspaper:
It was the scariest thing that ever happened to us. We stopped the car and then bang. I didn't see it until it hit us.

There was no warning at all. All there was was the stop sign – no flashing lights.

When it hit there was just so much noise. It was just bang, bang, bang, bang. It was so loud and scary and we could see bits of the car being torn off.
A spokesperson for Iarnród Éireann told TheJournal.ie that it appeared a previous user of the manually operated crossing had left the gates open behind them. He said:
The train struck the car but thankfully and very fortunately the two people involved were uninjured.

This underlines the importance of using the manually operated crossings correctly. They are not just for the individual's safety but for the safety of others.

It is important users close the gates behind them.
The spokesperson said that Iarnród Éireann has undertaken a process of modernisation to reduce the number of manual crossings in Ireland.
He said if the investigation identified the person responsible for failing to close the gate, the company may decide to pursue them.
The Railway Accident Investigation Unit are also probing the collision .
For more information read this story by Patrick O'Connell and Michael O'Toole in today's print edition of The Irish Daily Star >