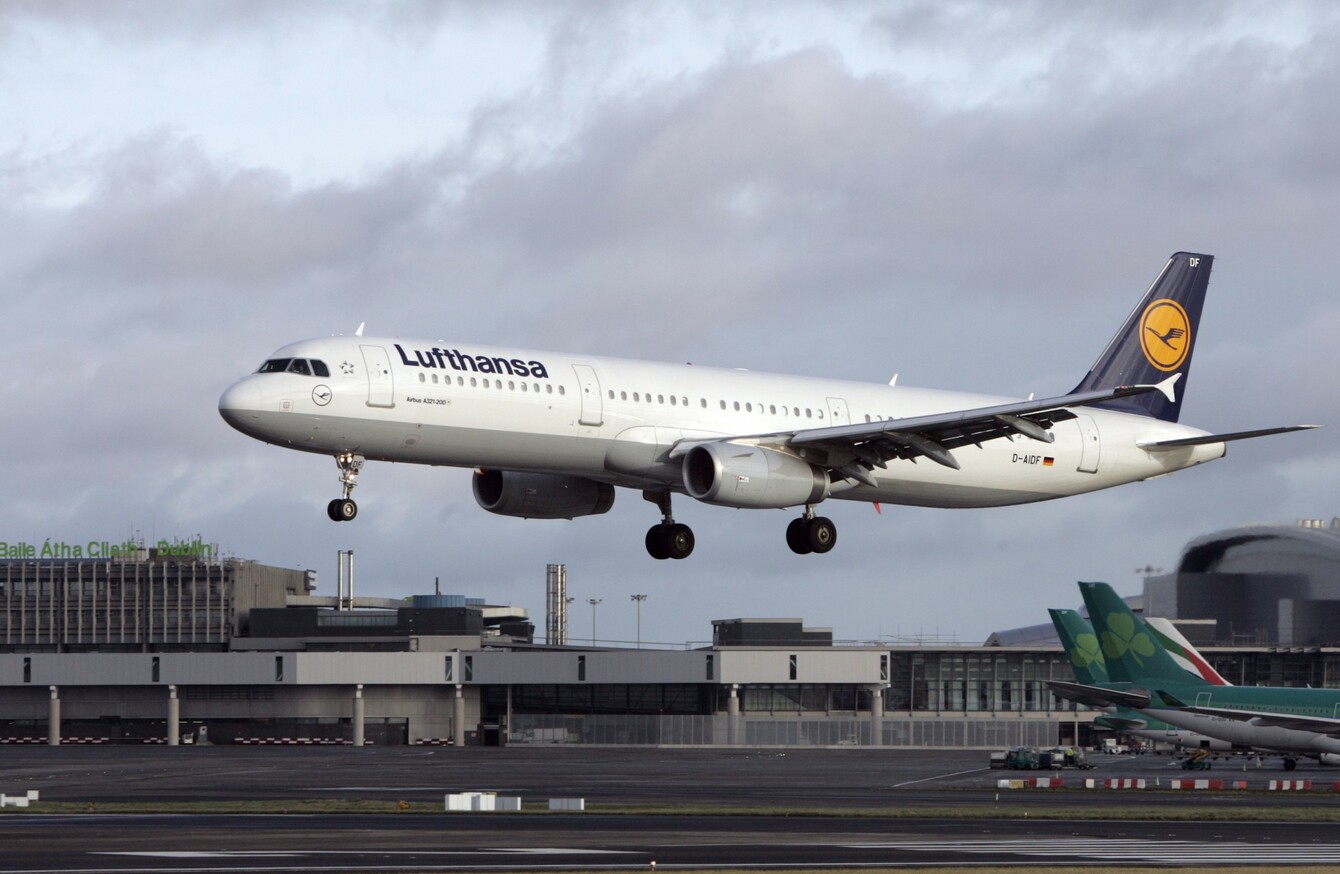 Image: Mark Stedman/RollingsNews.ie
Image: Mark Stedman/RollingsNews.ie
MEP SEÁN KELLY has vowed to ban airlines from over-booking flights after being left stranded in Dublin Airport yesterday.
Speaking to EuroParlRadio, Kelly described airlines over-selling flights as "very bad practice and totally disrespectful of citizens".
Kelly had his ticket on the Dublin to Frankfurt flight with German airline Lufthansa booked and paid for well in advance.
When Kelly, the leader of Fine Gael in the European Parliament, arrived at the check-in desk in Dublin Airport, he was told the flight was full and that he couldn't get on it.
He said there were other people in the airport in a similar situation so it raises "a serious issue". He intends to do everything he can to bring in legislation that will stop airlines overbooking flights.
The Ireland South MEP described the situation:
It's a bit like a shopkeeper having six apples to sell and he decides to say he has eight to sell. So the two people who come last, he says 'Sorry you paid for apples but I've none left and I'll take care of you some other time'.
He waited for almost an hour before deciding to take action. "I got onto my office and booked an alternative flight to Paris and got the train down and got here [Strasbourg] last night at midnight," he said.
Lufthansa were contacted for a comment but haven't yet responded. Kelly said that the Lufthansa staff did offer him alternative options but he was under time constraints to travel as soon as possible.
According to the website Consumerhelp.ie, if you are denied boarding because your flight is overbooked, your airline must offer you an alternative flight or refund the price of your ticket.
They must also provide you with food, refreshments and reasonable access to a phone or email. If waiting overnight for your alternative flight, you must be given accommodation and transport between the airport and your accommodation.