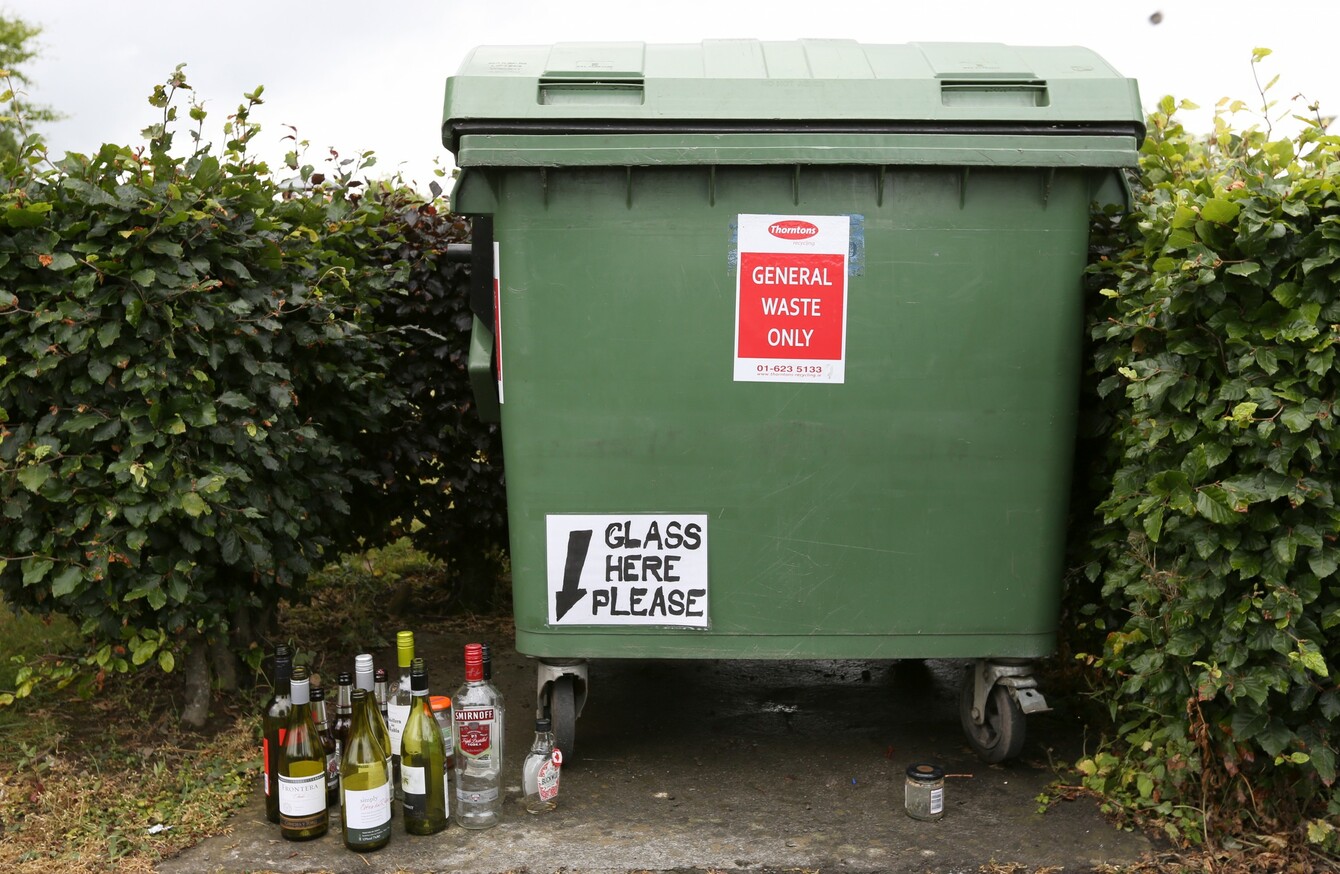 Image: Laura Hutton/RollingNews.ie
Image: Laura Hutton/RollingNews.ie
A BBC REPORT today looks at the business of recycling – and how a large amount of recycled packaging actually ends up as landfill.
Recycling has become a large part of waste disposal in Irish homes over the last two decades.
Almost 40% of all waste is now recycled in Ireland, compared to just 11% in the early 2000s, as Irish people have gotten used to separating rubbish and making use of the green bins.
Over to you: Are you good at recycling?

Poll Results:
Yes, I recycle everything I possibly can (6682)
I'm pretty good usually (4256)
No, I don't really care about it (735)