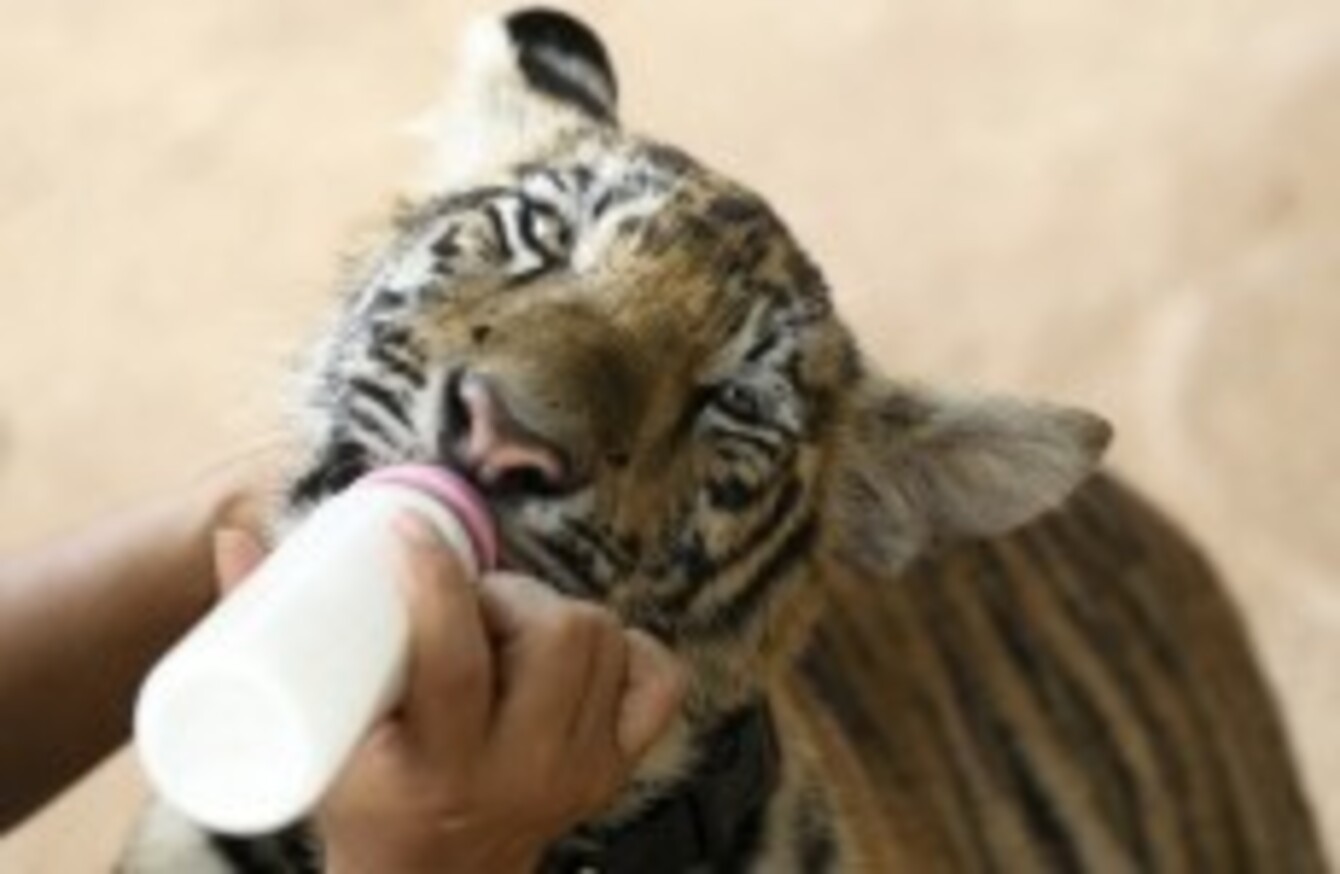 A tiger is fed with milk from a bottle at the "Tiger Temple" in Saiyok district in Kanchanaburi province, west of Bangkok, Thailand
Image: Sakchai Lalit
A tiger is fed with milk from a bottle at the "Tiger Temple" in Saiyok district in Kanchanaburi province, west of Bangkok, Thailand
Image: Sakchai Lalit
WHAT'S THE STORY?
1. The Children's Referendum will not have to be held again, thanks to a ruling by the Supreme Court today.
2. Gail O'Rorke has been acquitted of two of the three charges against her in relation to the suicide of her friend Bernadette Forde. [RTÉ]
3. The Department of Finance has released more documents about the IBRC, highlighting how Michael Noonan's confidence was 'wearing quite thin'.
4. Sawyer Sweeten, a child star of Everybody Loves Raymond took his own life just weeks before his 20th birthday.
5. Barry Lyttle will not go to jail for the one-punch assault that left his brother Patrick in a coma in an Australian hospital. The family said they are delighted to be able to come home and put the saga behind them.