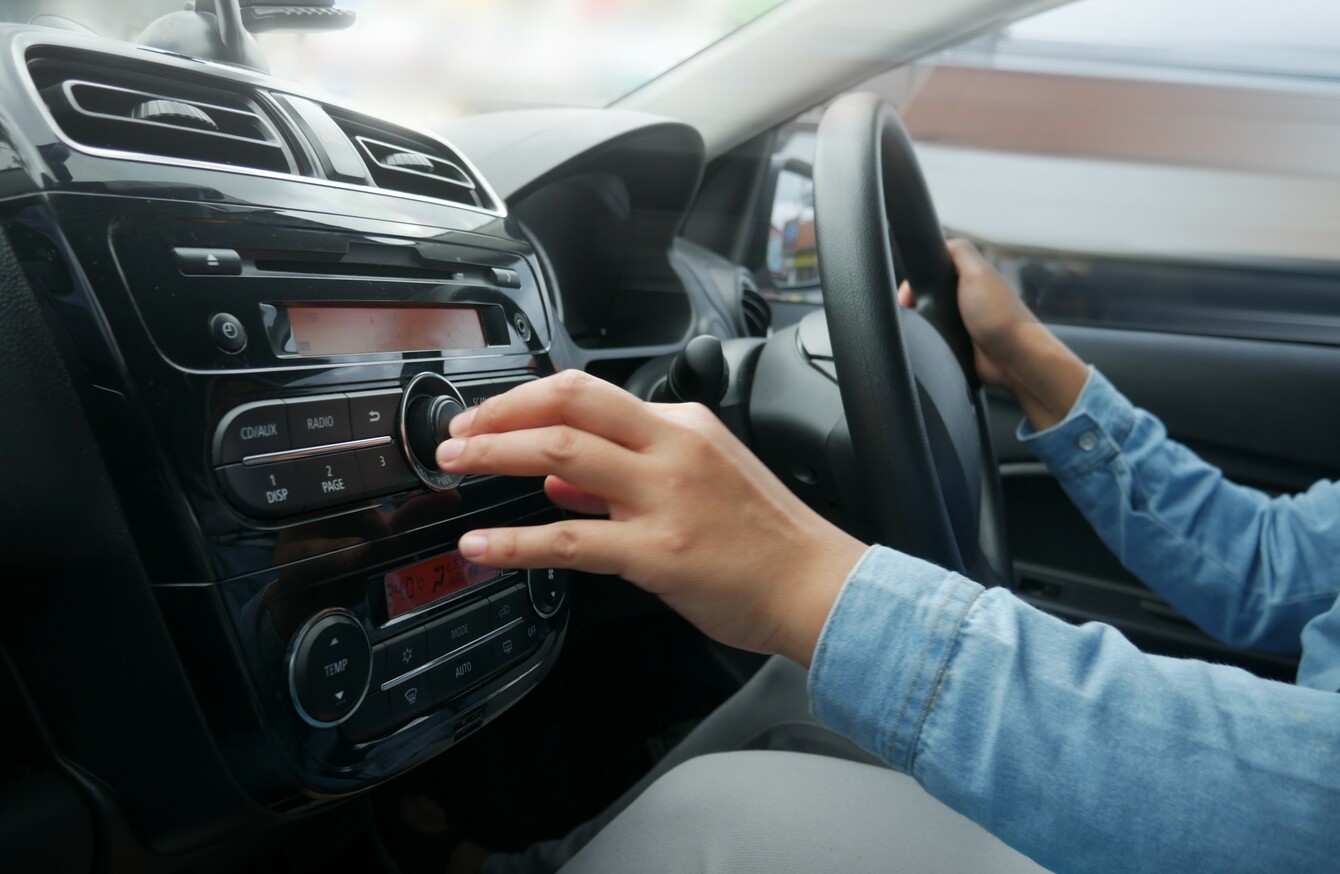 Image: Shutterstock
Image: Shutterstock
NO MATTER HOW tired you might feel or how slowly the week is going by, a great podcast is one thing that makes a commute to and from work go by faster – especially one that teaches you something new.
As any podcast listener will know, a good show or episode can take you into the world of whatever you're listening to – even if you're sitting in your car after a long day at work – and leave you with something new to take away.  
Interested in making your commute smoother? Here are seven podcasts to listen to on your journey, as recommended by our readers.
1. Devour a podcast about food 
I am not a chef by any stretch, but I love listening to people talk about food. Bon Appétit magazine has a weekly podcast called the Bon Appétit Foodcast which I am a die-hard fan of. Most weeks they pick a particular meal or ingredient like rice, spaghetti bolognese, or chicken biryani, and the writers from the magazine talk about it at length. They will spend 45 minutes talking about the various ways to cook white rice or the best cut of meat to use in your bolognese and it is honestly fascinating!
Average episode length: 30-60 minutes
You'll love it if you like: The Splendid Table
- Paula
2. Hear about bizarre happenings from around the world
I only have a short commute these days, but I used to have a 45 minute one so I have quite a few podcasts I love. The one I've been listening to loads lately is The Creep Dive, where three Irish women talk about weird happenings around the world.
You always learn something new and it gives you loads of inspiration for time spent down Wikipedia holes. It's also just nice to hear three Irish women talking about it – it feels a bit like hanging out with your friends. 
Average episode length: 60-90 minutes
You'll love it if you like: Unexplained
- Hannah
3. Score a laugh with a sports podcast
My early morning cross-city commute is always accompanied by a sports podcast. I have a schedule of which podcasts are released on what days, but I do have my favourites. The most insightful podcast I listen to has to be Football Weekly by The Guardian. It's hosted by four journalists who discuss the previous weekend's football with a witty outlook, and it often leaves me laughing out loud.
The last segment of the podcast is dedicated to travelling around Europe, during which other journalists say whose job in sport is under threat and who's flying in the respective leagues. It makes my journey fly by.
Average episode length: 60 minutes
You'll love it if you like: Football Daily
- George
4. Pick up parenting tips
My commute is 45-60 minutes each way, so I've taken up podcasts as a way to pass the time. I love listening to The Longest Shortest Time, which is ending soon but has a tonne of old episodes in their archive. It's a parenting podcast all about the various intricacies and oddities of raising small humans – as in, parenting small children is the longest shortest time.
All things to do with parenting are covered through in-depth interviews. There was a really heartbreaking episode with a woman who had a late term abortion and what her experience was like, and another about a woman who found out her dad wasn't her biological father because of a DNA test.
Average episode length: 30 minutes
You'll love it if you like: Mom and Dad Are Fighting
- Emily 
5. Delve into crime cases from around the globe
At the moment I have a 30-minute commute to work, but I love sticking on a podcast while I get ready in the mornings too. I have been obsessed with the podcast called Casefile for the past few months. It's a murder/crime podcast, and each episode looks deep into a criminal case from all over the world.
The cases are usually well known and are a mixture of solved and unsolved cases. I've always been interested in criminology, so I would recommend it to anyone who is also. Some cases aren't for the faint-hearted, but it's super interesting!
Average episode length: 60-90 minutes
You'll love it if you like: My Favourite Murder
- Jennifer
6. Learn about what makes Irish celebrities tick
Having moved to London himself six years ago, Jarlath Regan decided that he wanted to hear about the experiences of others who had emigrated from Ireland in order to pursue their careers. In the An Irishman Abroad podcast, he speaks to plenty of household names from the worlds of entertainment, music, acting, business, politics and sport, but also interviews people you may not have heard of before. 
It's no surprise that this has been one of the most popular podcasts around for some time, as his long-form chats tend to make for really enjoyable listening. My commute time is 45 minutes, so I'll tend to finish an episode on the way home.
Average episode length: 60 minutes
You'll love it if you like: Getting Curious with Jonathan Van Ness
- Ben
7. Brush up on health and lifestyle knowledge
I'm a huge fan of the Deliciously Ella podcast. I listen to it religiously every week and enjoy every episode more than the last. It's all about health and wellness, but covers topics in a non-judgmental way. From dealing with grief to how exercise impacts our brain, even to 'nutrition 101′, I always learn at least one thing from every episode. My commute takes about 45 minutes, and I've been guilty of replaying old episodes just to help the time go by faster. 
Average episode length: 30-60 minutes
You'll love it if you like: Happy Place with Fearne Cotton
- Amy  
Make your daily routine even smoother by downloading the M50 Quick Pay App. It's a super easy way to pay your toll; letting you prepay, receive reminders so you don't forget to pay, and much more – because at eFlow, we know you've enough to be forgetting! Download the app today on Android or iOS.