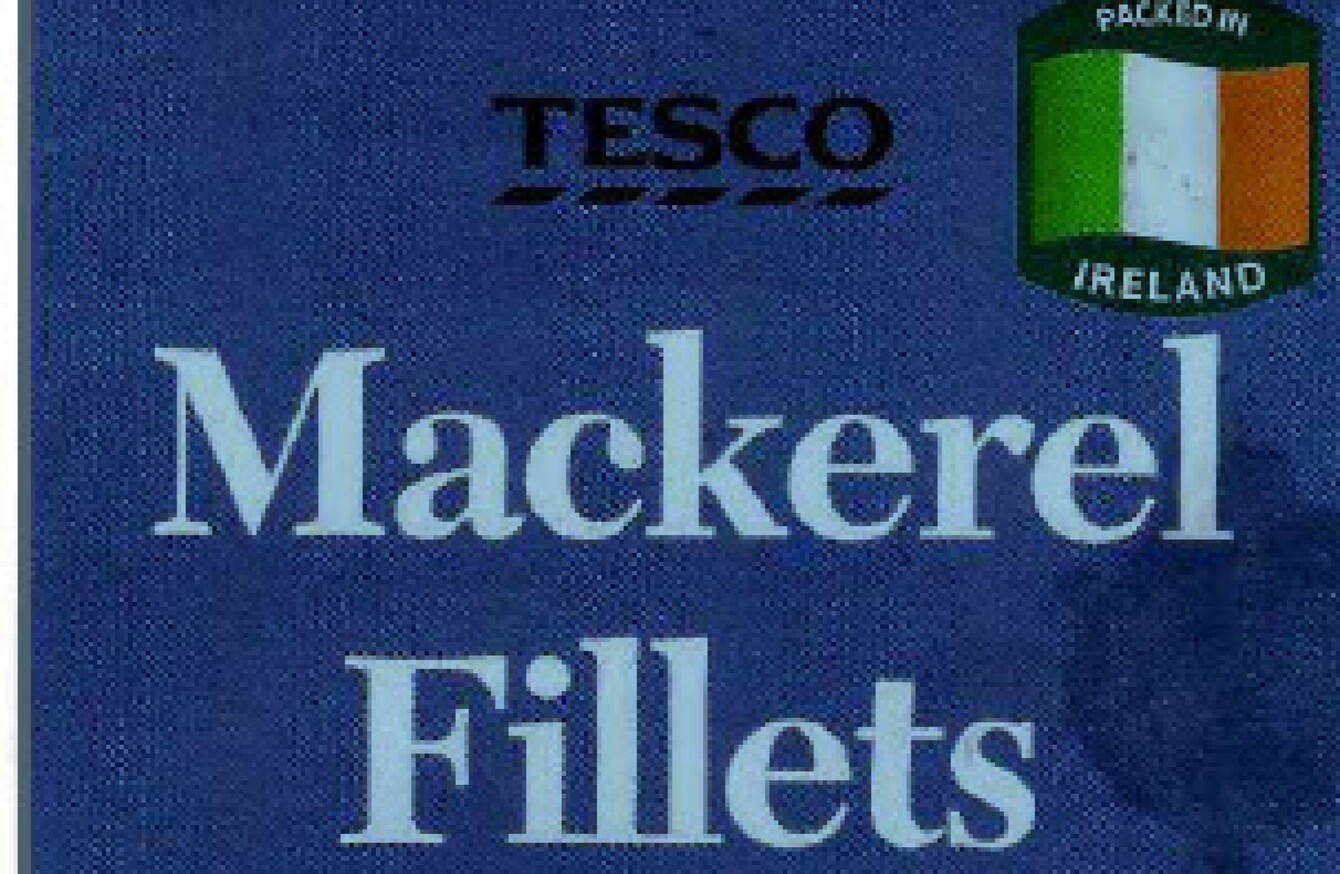 TESCO IRELAND HAS recalled a batch of its Mackerel Fillets.
The recall is due to elevated levels of histamine.
The recalled batch has a use by date of 1 February 2017 and affects 300g pack sizes.
While the affected batch is passed its use by date, the Food Safety Authority said consumers may have it in their freezers, as the label indicates that the product is suitable for home freezing.
Consumers who have the implicated batch frozen at home are advised not to eat it.