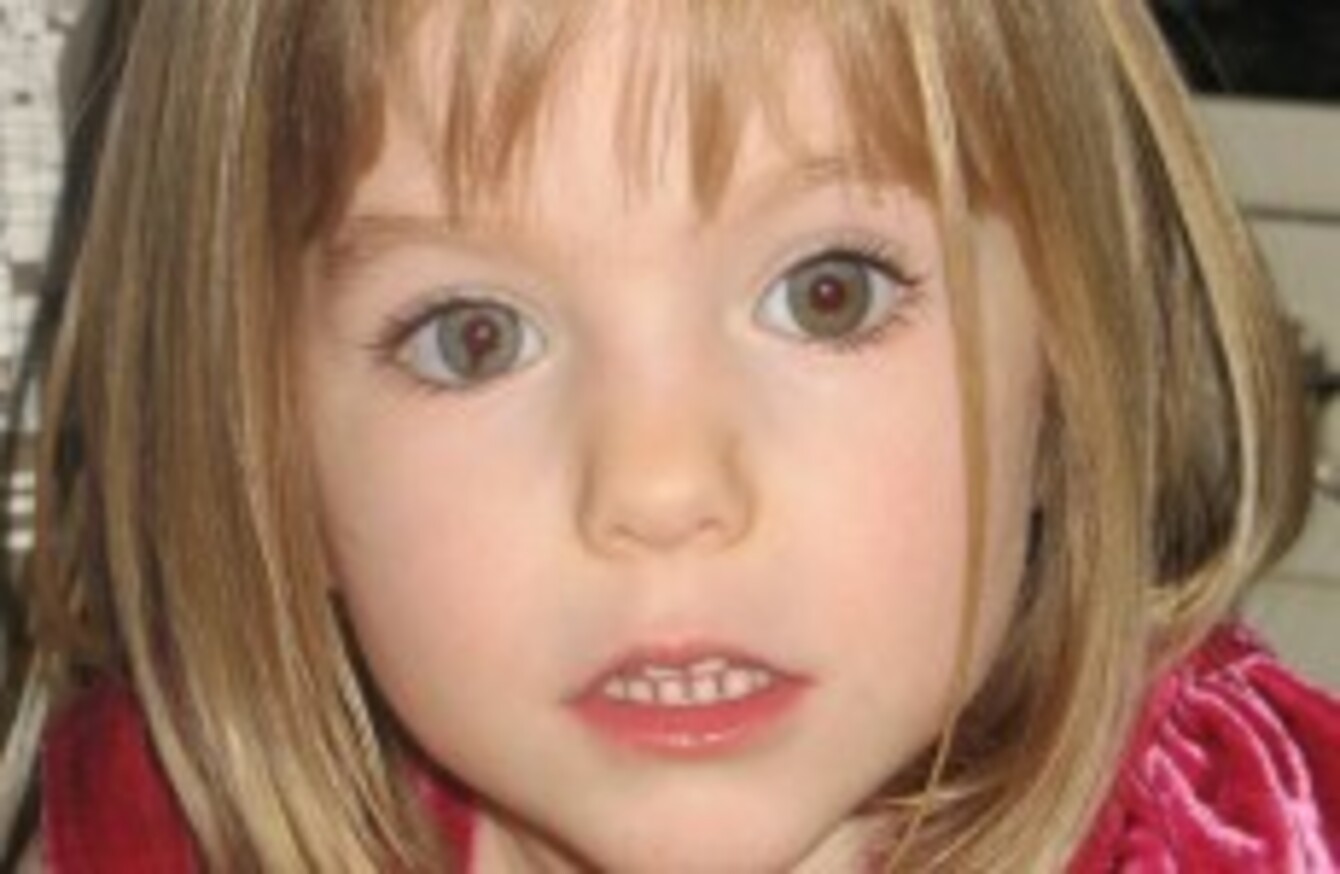 Image: PA/PA Wire/Press Association Images
Image: PA/PA Wire/Press Association Images
THE STEPPED-UP investigation into the disappearance of Madeleine McCann in Portugal six years ago has led to the release of an e-fit image of a man wanted for questioning and the emergence of new details about witness statements.
Police have confirmed today that two witnesses described seeing a man carrying a child, aged about 3 or 4 years old with blonde hair, towards the beach area or centre of town at about 10pm on the night she was last seen.
He was walking away from the direction of the apartments where the young British girl was allegedly taken.
According to the statements, the child was "possibly wearing pyjamas".
Police in London, who have put dozens of officers and detectives onto the missing persons case on foot of a request from Downing Street for a review of how the Portuguese investigated the alleged abduction, believe the man in the image may be key to unlocking the mystery.
"We issued for the first time today two e-fit images of the same man seen at the same time and place. It is vital that we identify who he is," said Detective Chief Inspector Andy Redwood, in charge of Operation Grange.
"A new understanding of events on the evening Madeleine disappeared has resulted in a renewed focus of the investigation."
New Scotland Yard
The description of two different witnesses who saw him said he was a white man aged in his 30s with short brown hair, medium build, of medium height and clean-shaven.
"There may be an entirely innocent explanation of this man but we need to establish who he is to assist with our enquiries," continued Redwood.
BBC's Crimewatch will feature the case tonight and will include a full-length reenactment of the events of 3 May 2007.