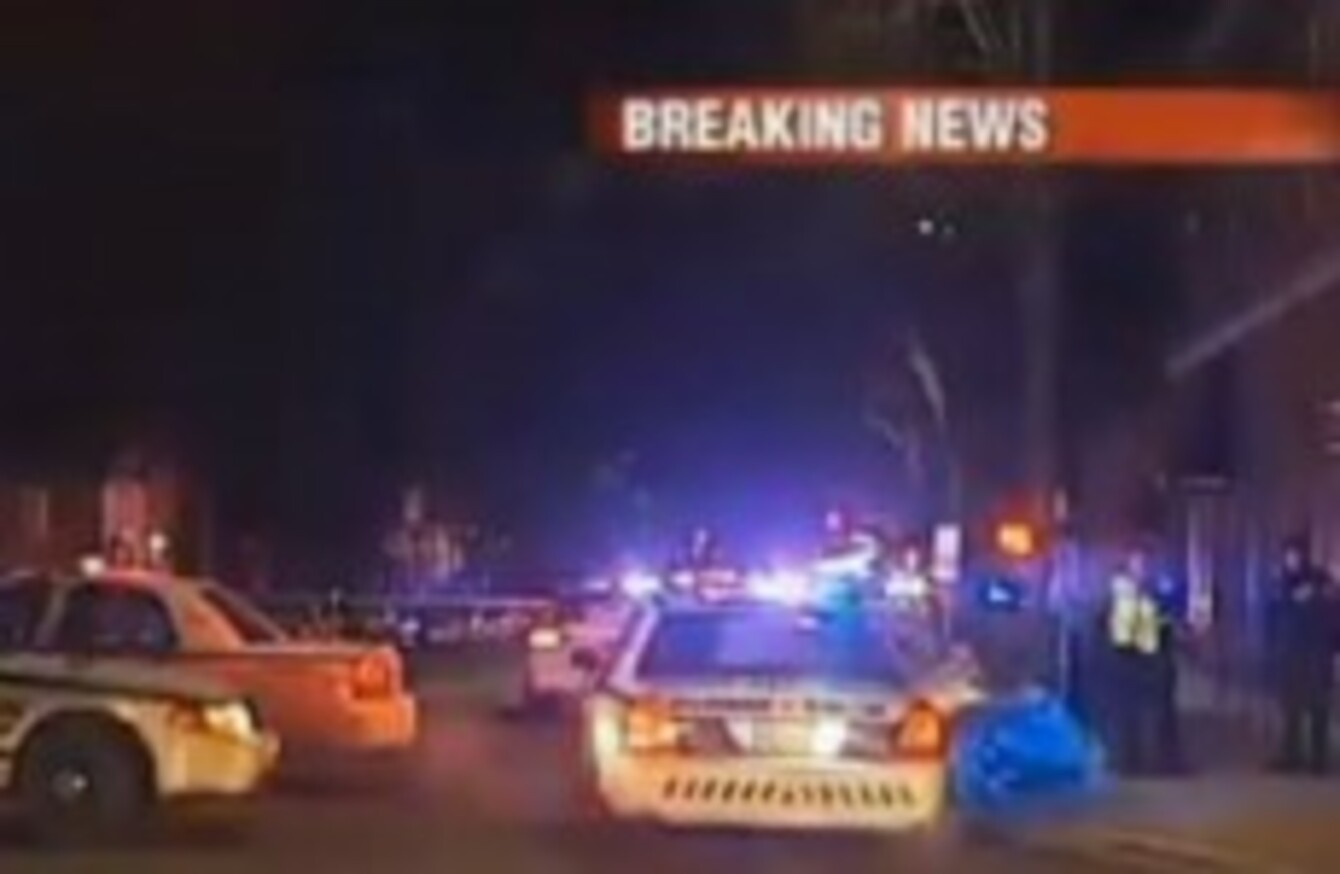 Image: Screengrab/ABC27
Image: Screengrab/ABC27
POLICE IN THE US state of Wisconsin shot and killed an apparently unarmed black teenager in the city of Madison yesteday.
Police Chief Mike Koval said an officer fatally wounded the 19-year-old after a struggle at an apartment.
Around 100 protesters gathered at the scene of the shooting, before moving to protest at the Madison City County Building, according to Reuters.
Koval said an officer first responded to a call about a man dodging in and out of traffic at around 6.30pm yesterday.
"Before we arrived, the call was updated by another complainant who indicated that this same subject was responsible for a battery," he said, according to Madison's WKOW. 
The officer entered the apartment he thought the man had gone into – forcing his way in, when he thought he heard a disturbance.
"This same subject then assaulted my officer and in the context of mutual combat, the officer did draw his revolver and subsequently shot the subject," Koval said.
Officers started CPR, and the man was rushed to hospital – but died later from his injuries.
"In light of so much things that have happened not just across the country, but in our own community, it's understandable that the reaction at the scene and of some of our citizens is extremely volatile, emotional and upsetting.
"And we understand that. That's absolutely appropriate under these circumstances," the police chief said.
Source: FreeBitcoinTraining/YouTube
NBC15 reported the 19-year-old who was killed had been identified as Anthony Robinson.
CEO of the Boys and Girls Club of Dane County Michael Johnson confirmed the teenager's identity, the Madison-based station said.
Johnson said he met with the victim's family and the police chief this morning.